Elva högoktaniga rock 'n' roll-låtar och en platta som direkt hamnar på repeat.
Så beskriver man enklast Grande Royales nya platta Carry on.
4/5
Artist:
GRANDE ROYALE
Albumtitel:
CARRY ON
År:
2021
Genre:
ROCK, GARAGEROCK
Skivbolag:
THE SIGN RECORDS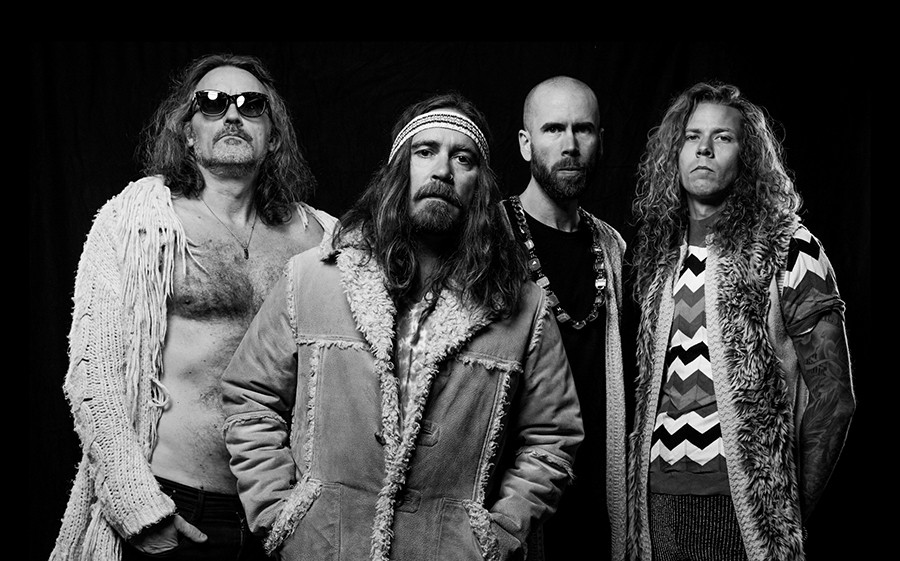 Grande Royale bildades i Jönköping 2013 och när vi nu har nått 2021 så har rockbandet gett oss fem album:
Cygne noir (2014)
No fuss – A piece by resolute men (2015)
Breaking news (2017)
Take it easy (2019)
Carry on (2021)
På Take it easy experimenterade Grande Royale en del och för att vara ärlig så föll det kanske inte mig fullt i smaken. Det var inte riktigt så bra som Grande Royale kan vara.
Nu är det dock annat ljud i källan … för alltså! Det här är skitbra!
Det här klassiska soundet som Grande Royale ger oss låter så jäkla bra och man vill mest höja volymen så mycket som det går … och gärna lite till! Detta är det Grande Royale som man har lärt känna.
Troublemaker
One of a kind
Bang
Let it all go
Not the same
Carry on
Ain't got soul
Staying dry
Headbanger's ball
Just as bad as you
Schizoid lullaby
Det är rock.
Det är garagerock.
Det är energiskt, opolerat, det är fart och gitarriffen avlöser varandra samtidigt som det är ett sjuhelsikes gung – plus att det är attityd från sångaren Gustav Wremer.
Det svänger som tusan samtidigt som man får en retrokänsla – och man kommer inte ifrån likheterna med The Hellacopters. Det är Grande Royales skitiga garage rock 'n' roll med en lite råare känsla helt enkelt!
Topp tre? Troublemaker, Carry on, Just as bad as you där Dregen (The Hellacopters, Backyard Babies) är med och hjälper till med sången och Not the same … och Bang och Headbanger's ball. Fast här finns faktiskt inte ett spår där man kan tänka sig att trycka på skip.
Grande Royale
Gustav Wremer (sång, gitarr)
Andreas Jenå (gitarr)
Samuel Georgsson (bas)
Johan Häll (trummor)