Christian Kjellvander är tillbaka med en ny platta.
Och när han ger oss About love and loving again så blir det en samling med mörka låtar …
5/5
Artist:
CHRISTIAN KJELLVANDER
Albumtitel:
ABOUT LOVE AND LOVING AGAIN
År:
2020
Genre:
ROCK
Skivbolag:
TAPATE RECORDS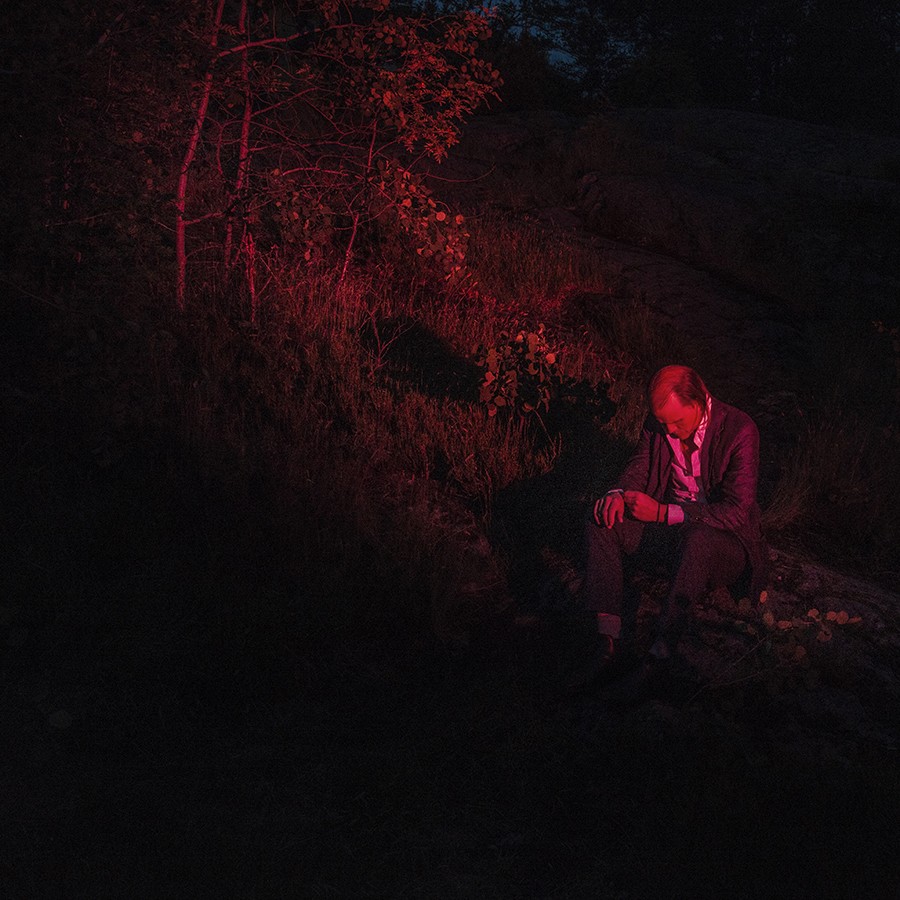 Nu är det väl knappast något nytt att det blir ganska mörkt när Christian Kjellvander släpper nytt. Det är inte heller något nytt att han väljer att göra låtar som är sju-åtta minuter långa.
Och det är defentivt inte nytt att det låter bra …
Baptist lodge (The galaxy)
About love and loving again
Cultural spain
Trouble
Actually country gentle
No grace
Process of pyoneers
Det känns knappast fel att nämna Nick Cave And The Bad Seeds i detta sammanhang. Det är onekligen åt det hållet som Kjellvander har vandrat – och det är absolut inget fel i det eftersom Cave kan ses som ett mörkrets mästare när det gäller att göra låtar.
Fast Christian Kjellvander gör det på sitt sätt och om man ska jämföra med höstmörkret utanför så känns detta nattsvart. Samtidigt är det skönt melankoliskt och ganska lättlyssnat för man fastnar i det direkt och sedan vill man bara ha mer.
När låtar passerar fem minuter så brukar man tröttna, men Kjellvander lyckas låsa in lyssnaren i detta. Man vill verkligen höra texten, när det nästan blir spoken word över allting, och vad det är han har att berätta. Sedan får vi ett skönt gitarrsound till det … ja, det är ett skönt sound hela vägen och då har de där sju minuterna passerat väldigt snabbt.
Det som står i pressmeddelandet inför albumsläppet beskriver det bra:
Samtliga av de sju låtarna på fullängdaren tillåts byggas upp och slingra sig framåt på sina egna villkor, ta oväntade vändningar för att sedan plötsligt pausa och liksom titta över sin egen axel innan de drar vidare.
Det är väldigt snyggt och vackert gjort och att de här låtarna är till största delen är inspelade live i en Stockholmskällare av Christian Kjellvander, Per Nordmark och Pelle Andersson känns smått otroligt – för det här är en framtida klassiker. Det kan inte sluta på någon annat sätt.
Topp tre? About love and loving again, Trouble och Process of pyoneers.