Det har gått tre år sedan sleazemetalbandet Shakedown Suzies släppte sin debutplatta The chase.
För någon månad sedan var de tillbaka med ny musik.
De var tillbaka med partyplattan A business doin' pleasure.
4/5
Artist:
SHAKEDOWN SUZIES
Albumtitel:
A BUSINESS DOIN' PLEASURE
År:
2020
Genre:
SLEAZEMETAL, METAL, HÅRDROCK
Skivbolag:
PICKY IS WITHOUT RECORDS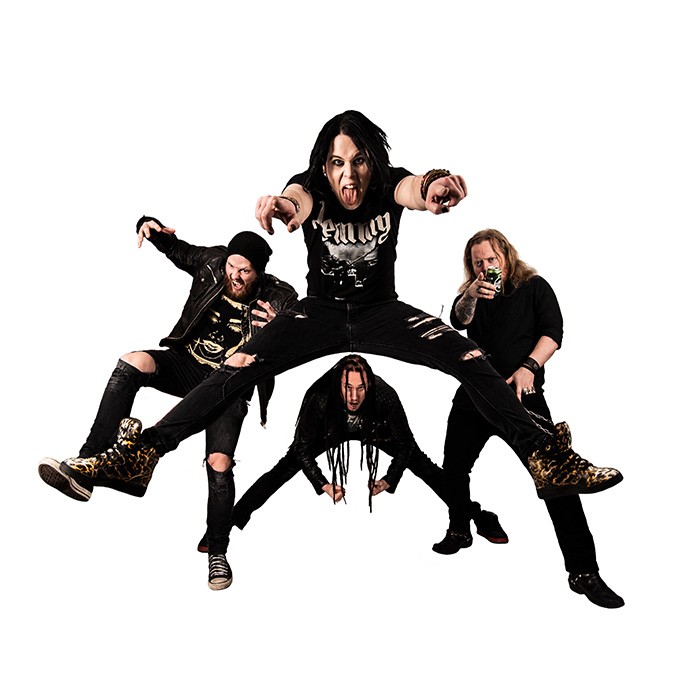 Jönköpingsbandet Shakedown Suzies bildades 2009 av Erik Gripestam, Jonathan Aagaard Mortensen och en kasse öl", som de själva skriver i ett pressutskick inför albumsläppet.
De ville skapa ett band starkt influerat av 1980-talet och band som Motörhead, Guns N' Roses och liknande akter. De ville även få med en gnutta modernt sound, som Hardcore Superstar, i mixen.
Jävligt bra röj till förfesten helt enkelt.

Shakedown Suzies
Med det är ribban lagd. Detta kommer inte att bli någon tråkig åktur. Det ser att bli en partyplatta med sleazemetal – och det är precis vad det blir så det är bara till att spänna fast sig.
Buckle up
Delicious vice
Alibi
Hair of the dog
Forever wild
Best of me
Savage hearts
Alcowhore galore
Rascal remedy
Bad blood rising
I dont't do regrets
Det är fett och fartfyllt. Det är maffigt, men ändå melodiöst och catchigt. Det är en glittrande sleazemetalplatta som hade gjort sig bra under en åktur tillsammans med Mötley Crüe på The strip i Las Vegas.
Det är bra drag hela vägen, men Shakedown Suzies får med en ballad som sistaspår, I don't do regrets, och det låter bra. Det där gitarrsoundet …
Topp tre? Hair of the dog, Buckle up och Bad blood rising.
Shakedown Suzies
Erik "Ricki Rascal" Gripestam (sång)
Jonathan Aagaard Mortensen (gitarr)
Agust Ahlberg (bas)
Claes Mattsson (trummor)