Poppunkveteranerna New Found Glory är tillbaka med en ny platta.
Vi får Forever + ever x infinity – och det är låter väl lika bra som väntat …
4/5
Artist:
NEW FOUND GLORY
Albumtitel:
FOREVER + EVER X INFINITY
År:
2020
Genre:
PUNK, POPPUNK
Skivbolag:
HOPELESS RECORDS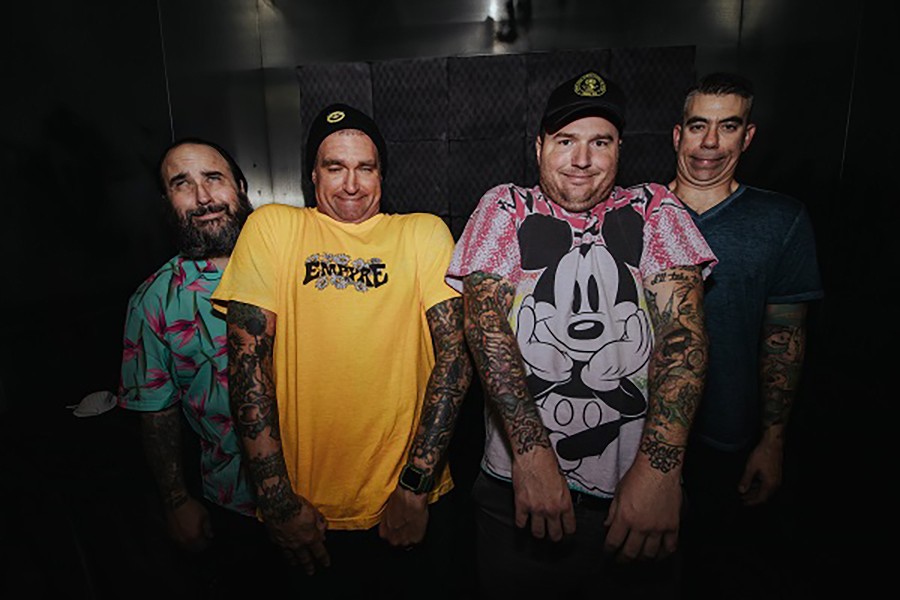 New Found Glory, som kommer från Coral Springs, Florida, bildades 1997 och tillhörde den andra vågen med poppunkband, tillsammans med exempelvis Blink-182, som kom under slutet av 1990-talet.
Forever + ever x infinity blir New Found Glorys tionde studioplatta:
Nothing gold can stay (1999)
New found glory (2000)
Sticks and stones (2002)
Catalyst (2004)
Coming home (2006)
Not without a fight (2009)
Radiosurgery (2011)
Resurrection (2014)
Makes me sick (2017)
Forever + ever x infinity (2020)
Visst, även om New Found Glory har experimenterat med alternativ rock på någon platta så är det ändå poppunk som är deras grej och har varit så även på nästa samtliga plattor. Det är liksom det som är deras DNA och det sitter givetvis i på de här 15 spåren.
Shook by your shaved head
Greatest of all time
Double chin for the win
Nothing to say
Stay awhile
Himalaya
Same side sitters
Like I never existed
More and more
Do you want to settle down
The way you deserve
Trophy
Scarier than Jason Voorhees at a campfire
Birthday song but not really
Slipping away
Det blir kanske inte något som överraskar med Forever + ever x infinity. Fast vad gör det? När man drar i gång New Found Glory så vill man ju ha klassisk poppunk och det får man.
Det har ju New Found Glory redan visat med singlarna – Himalaya, Shook by your shaved head, Greatest of all time och Nothing to say – inför albumsläppet.
Det är gott om fartfyllda och catchiga låtar som också bjuder på sjunga med-refränger, men New Found Glory får också plats med någon lugnare sak och vid något tillfälle blir det lite mer hardcore.
Topp tre? Greatest of all time, Double win for the chin och Like I never existed.