Det har gått några veckor sedan Simon Alexander släppte EP:n In the rust.
Nu har han dessutom hunnit med att släppa singeln Home – och allt är kalasbra!
4/5
Artist:
SIMON ALEXANDER
Album:
IN THE RUST (EP)
År:
2020
Genre:
INDIE
Skivbolag:
REHN MUSIC GROUP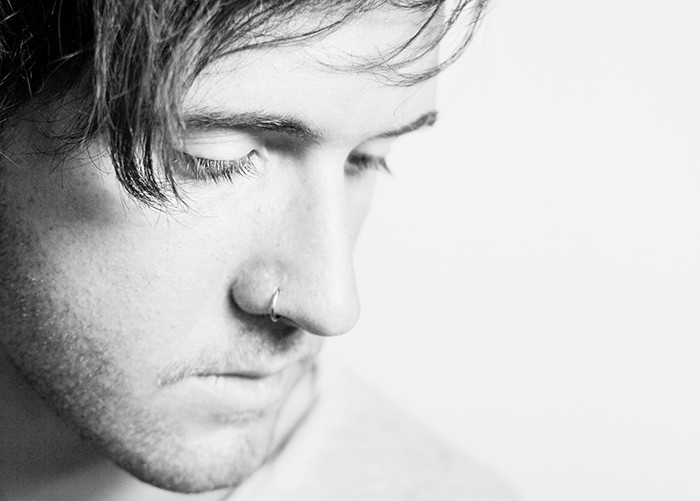 Det var under 2017 som man hörde Simon Alexander (Simon Alexander Göthberg) för första gången. Det var då man hörde Won't be found och har du missat den så är det alltid läge att ge den en chans …
Fast först kan ni dra i gång In the rust-EP:n som bjuder på fyra låtar.
Move steady
In the rust
Good friends
Rain
Simon Alexander har jobbat med EP:n under flera år och alla låtarna är väldigt personliga då de kom till under en period då det hände väldigt mycket i hans liv.
Så här säger han i ett pressutskick:
Vi går alla igenom förändringar under livet; Man kan våga gå in i en relation med någon, se tillbaka på gamla vänskaper eller oroa sig över framtida skeenden som ligger bortom ens kontroll. In the Rust är för mig en sammanfattning av allt det där.
EP:n inleds med Move steady. Det är en riktigt skön soft indierock/folkrock-låt och man blir verkligen nyfiken på vad Simon Alexander har gjort denna gång.
Det är lite feelgood-känsla i låten och det blir det mer av. På EP:n finns Good friends. Det är verkligen en feelgood-låt och det kan man behöva när hela världen beter sig galet i coronatider. Det är en låt som Simon Alexander har skrivit för att visa sin uppskattning till sina vänner. Och plötsligt sitter man där och minns tillbaka …
Titelspåret In the rust och Rain är de två andra låtarna på EP:n som sammantaget är väldigt bra. Inte minst den känslosamma Rain är något extra. Det är en låt som tar fart och det blir en jäkla massa gitarrer. Sedan lugnar det ned sig igen.
Innan man hade hunnit lyssna på dessa låtar kom det ytterligare en singel från Simon Alexander: Home.
Den låter annorlunda mot låtarna på In the rust – och den hade inte passat in på den EP:n så det är lätt att förstå varför den fick bli en fristående singel.
Nu blir det mer rak folkrock med bluesvibbar från singer-songwritern. Det är en ganska maffig låt med en fet ljudvägg.
Låten skrev Simon Alexander när han var på semester i Österrike där hans farfar växte upp. Helt själv gav han sig upp i ett högt berg och satte sig på toppen och började skriva på Home.