Frontback är tillbaka.
De är tillbaka med plattan Don't mind the noise – och de har aldrig låtit tyngre än vad de gör nu!
4/5
Artist:
FRONTBACK
Album:
DON'T MIND THE NOISE
År:
2019
Genre:
ROCK, HÅRDROCK
Skivbolag:
BLACK LODGE RECORDS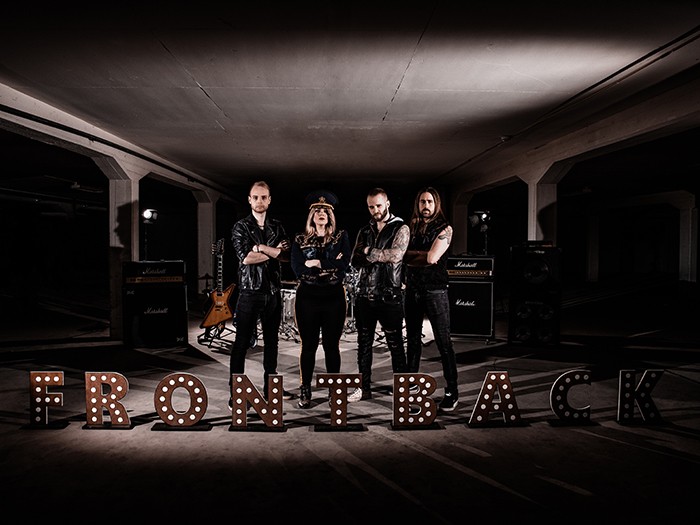 Hårdrocksbandet från Växjö har nu kommit fram till sin tredje studioplatta:
Born with a secret (2013)
Heart of a lion (2017)
Don't mind the noise (2019)
Frontbacks platta från 2017 var en riktig höjdare och det är väl självklart att man både förväntar sig och hoppas på något liknande denna gång.
Och Frontback fixar det hur lätt som helst verkar det som för Don't mind the noise är fullmatad av catchiga hårdrockslåtar.
Intro
Fearless
Let's play rock 'n' roll
I arrive when you go
Rhythm is dead
Back to hell
Always on the run
Glory days
When the wind is gone
Movin' on
Sunny days
Nu är det inte så att Frontback låter så jäkla mycket annorlunda mot hur det var på den förra plattan, men det känns lite mer modernt. Det känns lite tyngre. Fast framför allt så låter det fortfarande skitbra!
Det är fet rock 'n' roll med feta riff och en rytmsektion som ser till att det blir ett helvetiskt gung – och med Anlo Front på sång så blir det bara bättre och bättre ju mer man lyssnar.
Don't mind the noise inleds med ett intro innan det sprakar i gång med Fearless och redan här sprudlar Frontback av energi! Även om det är modernt så får man old school rock 'n' roll-vibbar när det där gitarriffet drar i gång … modernt och old school, ja det blir lysande!
Sedan vill Frontback spela rock 'n' roll och det gör de! Det gör Frontback verkligen! Det är så catchigt att det inte går att sitta still!
Det är ett jäkla bra drag, även om Frontback varierar tempot, plattan igenom. De glömmer dock aldrig bort det som gör Frontback till Frontback – och det är att det är catchigt och en jävla skön groove i låt efter låt.
Topp tre? Back to hell, Fearless och Let's play rock 'n' roll.
Don't mind the noise släpptes den 25 oktober.
Frontback
Anlo Front (sång, gitarr)
Axel Graneskog (gitarr)
Jonas Persson (bas)
Kristoffer Stridh (trummor)