Om du gillar rock 'n' roll kommer du att gilla Bottlecap.
Om du gillar en intensiv liveshow – ja, då kommer du att gilla Bottlecap.
Det är snabba slag och brustna skrik i punkrockens namn!
4/5
Artist:
BOTTLECAP
Album:
OFF PRESSURE
År:
2019
Genre:
PUNK
Skivbolag:
ZORCH PRODUCTIONS, BORDER MUSIC

Så presenteras Bottleap i ett pressutskick inför släppet av plattan Off pressure. Det går liksom inte att protestera mot det heller för Bottlecap bjuder på ett jävla drag på det här albumet.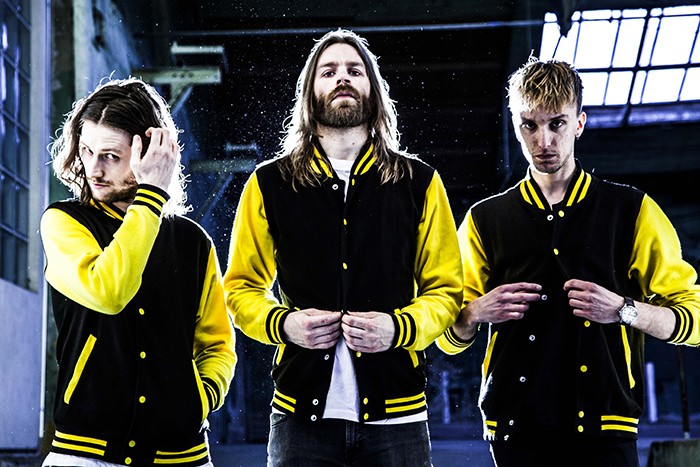 Off pressure
Cannot see
Circle bag
Perović
I'm a ghost
Don't talk to me
Tame
Sign in light
Go supreme
Shape of everything
Det här är snabb rakt på saken-punkrock, men samtidigt är det melodiöst. Det är lite skrikigt, men det blir liksom inte jobbigt skrikigt som det kan bli ibland.
Här blir det mest ett jävla drag runt allting och man kommer mest på sig själv där man sitter i soffan att just det tillbakalutande läget inte fungerar till det här. Man behöver liksom låta benen sprattla till när det här snurrar.
Plattan inleds med titelspåret Off pressure och det är rena käftsmällen. Det är ett bra drag direkt och då är också ribban lagd för albumet.
De här högljudda punkrockarna från Göteborg har lika mycket energi som ett helt hockeylag har inför en VM-final.
Och de slår inte av på tempot vid något tillfälle. Snarare blir det snabbare och argare – med något undantag – fast det är melodiöst och lättlyssnat trots det.
Inte minst beror de på att Bottlecap fixar bra melodier och refränger hela tiden. Sedan skadar det ju inte att det både är skramligt och opolerat. Det är ju så man vill ha det när man drar i gång en punkrockplatta just denna dag.
Topp tre? Circle bag, I'm a ghost och Don't talk to me.
Bottlecap
Gustav Påhlsson (gitarr, sång)
Johan Reiman (bas, sång)
Pontus Robertson (trummor, sång)
Off pressure släpptes den 13 september.