Det är lite hiphop-känsla.
Det är lite R&B-känsla.
Det är givetvis lite irländsk folkmusik-känsla.
Det är The Waterboys som släpper albumet Where the action is.
4/5
Artist:
THE WATERBOYS
Album:
WHERE THE ACTION IS
År:
2019
Genre:
ROCK
Skivbolag:
COOKING VINYL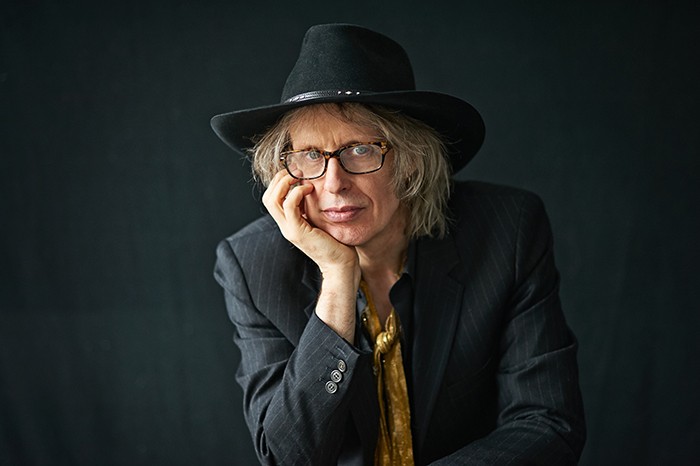 Mike Scott och hans The Waterboys känns som om ett väldigt underskattat band. Det känns i alla fall så här hemma i Sverige och det känns konstigt för The Waterboys har några klassiska album och några sjukt vassa låtar under bältet som de har skickat ut sedan de bildades i Edinburgh 1983.
Det var också Mike Scott som drog i gång bandet, men genom åren har line-upen varierat och det är bara Scott själv som är den ende i bandet, som också var nedlagt under en tid då Scott testade på en solokarriär, som har varit med hela vägen.
Mike Scotts och The Waterboys diskografi ser ut så här:
The Waterboys (1983)
A pagan place (1984)
This is the sea (1985)
Fisherman's blues (1988)
Room to roam (1990)
Dream harder (1993)
Bring 'em all in (1995)
Still burning (1997)
A rock in the weary land (2007)
Universal Hall (2003)
Book of lightning (2007)
An appointment with Mr. Yeats (2011)
Modern blues (2015)
Out of all this blue (2017)
Genom åren har de varierat sig i musikstilen, men på det stora hela så handlar det om irländsk och brittisk folkmusik. 2019 fortsätter de att variera sig. På where the action is låter sig inte den ena låten den andra lik.
Where the action is
London Mick
Out of all this blue
Right side of heartbreak (Wrong side of love)
In my time on earth
Ladbroke grove symphony
Take me there I will follow you
And there's love
Then she made the Lasses-O
Piper at the gates of dawn
Plattan kickar i gång med titelspåret Where the action is som också är en uppdaterad version av Robert Parkers klassiska låt Let's go baby, where the action is. Det är en låt som det är lite fart i samtidigt som man får både folkmusik och gospel. Det är lite av det The Waterboys som man lyssnade på i början av 1980-talet och då får man stora förhoppningar om en jämn – för de kan vara lite ojämna – och bra platta.
Det blir liksom inte sämre av att det blir mer rock 'n' roll och lite punkigt på London Mick som är en hyllning till The Clash-gitarristen Mick Jones. Efter det vrider The Waterboys till det. Nu blir det en platta som rör sig över alla möjliga genrer.
Glöm punk. Glöm folkpunk. På Out of all this blue, som skrevs till den förra plattan men som Scott inte fick till på det sätt som han ville, blir det soft och northern soulaktigt. Det är en känslosam låt, inte minst med tanke på att Scott skrev det till en vän så då befann sig på ett mörkt ställe.
Right side of heartbreak (Wrong side of love) är även det en låt som går mot det souliga hållet – och det fungerar skitbra! Det är en av plattans absoluta höjdpunkter.
I In my time on earth pratsjunger Scott oss igenom sin berättelse och han ger oss hjärtats hemlighet. Det fortsätter sedan på samma mjuka sätt plattan ut och då sitter man där lite tudelad. Plattans inledning med lite mer fart går onekligen hem, men det gör det även när The Waterboys drar ned på tempot och i stället bara ger oss sina berättelser. Efter några lyssningar så uppskattar man faktiskt de låtarna mer … tror jag.
Where the action is släpptes den 24 maj.