Karlskrona kulturskolas förre rektor Peter O Ekberg är ingen duvunge i rock-sammanhang.
Han skötte sexsträngarna på Dan Hylanders debut, har backat upp Björn Afzelius och varit studiomusiker/producent i USA.
Och meritlistan sträcker sig längre än så.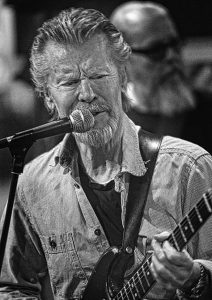 Här släpper han några självrattade och egenkomponerade spår med genomgående lite tolvtakt/bluesbaserat i grunderna.
Och det andas ZZ Top-demo i startande Avledningsmanöver och det förädlas i följande Reflektera mera där trummorna har ett klassiskt Frank Beard-tungt gungande och sedan lägger Ekberg fläskigt fräsande gitarrspel som om mister Gibbons hade rattat mixerbordet.
Missräkning med Fab T-Birds-skyfflande virvel-rullningar och en precis go' tremolo-gitarr sitter elegant därefter.
Vingligt är briljans i text & musik-giftermål och Ekberg slirar runt på greppbrädan och med en tremolo-arm som vore den ett sladdrigt lakritssnöre. Och jag har inte hört sådan telefonlurssång sedan Flash And The Pan.
Avslutande Spara sista dansen för mig … – en försvenskad tappning av Drifters/Ben E. Kings Save the last dance for me – är en version som mycket väl kan leda till lite svensk kase-dans på rotundor/campingar i sommar.
Självskrivet i huvudsak, självspelat till fullo och producerat på egna ben. En prima leverans av denne småländske rockräv. Så, ska det gå åt helvete ska det göra det med musik!