2020 släppte Rotten Mind det finfina albumet Rat city dog boy.
Tidigare i år var det suveräna svenska punkbandet tillbaka – och det fullkomligt sprutar ut energi ur högtalarna när uppföljaren Unflavored varvar i gång!
5/5
Artist:
ROTTEN MIND
Album:
UNFLAVORED
År:
2022
Genre:
PUNK
Skivbolag:
LÖVELY RECORDS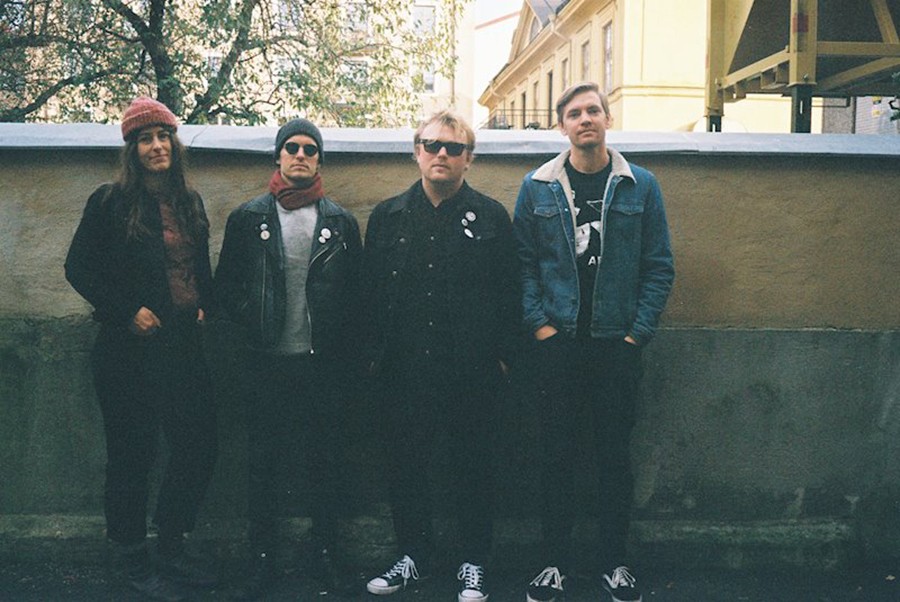 Rotten Mind har varit i gång sedan 2015 då de bildades i Uppsala. Sedan dess har det blivit fem studioalbum.
I'm alone even with you (2015)
Rotten Mind (2017)
Fading into oblivion (2018)
Rat city dog boy (2020)
Unflavored (2022)
Den som lyssnade på Ran city dog boy lär känna igen sig här. Unflavored, som kom tidigt under 2022, känns lite som en fortsättning på den fina plattan så det är grymt kul att få höra detta – dessutom fick man ju höra en annan sida av en del av Rotten Mind redan förra året. Då släppte ju sångaren Jakob Arvidsson en soloplatta under namnet Jakob Mind.
Inflammable
Serpent eyes
Die young
(I ain't) One to talk to
No dedication
Unflavored
Empty generation
Lose lose
Mysterious man
Drifter
Degererates
Filled with poison
Det är ett så jäkla skönt sound som Rotten Mind ligger inne med. Det är småstökig rakt på-punk som har fart, attityd och melodier.
Det är punk med post-punk- och dark wave-influenser, men det är mycket mer än så. Rotten Mind kastar även in lite '77-punk, lite garage rock, alternativ rock och till, lite indierock och såväl 1980-tals- som 1990-tals-känsla i smeten.
Lägg till Jakob Minds röst och du har tolv kanonlåtar på Unflavored – som kickar i gång med Inflammable. Den låten ser till att du blir på helspänn direkt för det är både fart, gung och attityd.
Det blir lite mer dark wave-känsla över Serpent eyes och det här lite mörkare Rotten Mind är riktigt skönt att höra. Det är en av de absoluta höjdpunkterna på det här albumet – och det är lite samma känsla på No dedication.
Fast vill du ha lite mer fart, lite mer gung och lite mer indiepunk-känsla så lär Die young – låten om staden som får dig att dö ung – gå hem … Du kan även testa att dra i gång Drifter som även den är hur skön som helst.
Alltså, det är riktigt sköna låtar. Just den här blandningen mellan klassisk punk och dark wave går hem så fort Rotten Mind väljer att gå den vägen – och det gör de ofta. I låt efter låt får man en del mörkare vibbar, men sedan kan de också vrida till det som de gör i Lose lose till exempel. Den börjar med ett ganska mörkt sound, men sedan kickar allting i gång och det blir nästa lite indiepunk. Det låter verkligen skitbra.
Topp tre? Serpent eyes, Die young och Lose lose … och Mysteroius man, Drifter och Degenerates.
Rotten Mind
Jakob Arvidsson (sång, gitarr)
Johan Sverredal (gitarr)
Liz Panella (bas)
Victor Nordin (trummor)