Man hade väl gett upp om att det skulle komma några fler album från Del Amitri.
Men plötsligt händer det!
Del Amitri ger oss albumet Fatal mistakes – där det inte finns några som helst misstag …
4/5
Artist:
DEL AMITRI
Albumtitel:
FATAL MISTAKES
År:
2021
Genre:
ROCK, ALTERNATIVE
Skivbolag:
COOKING VINYL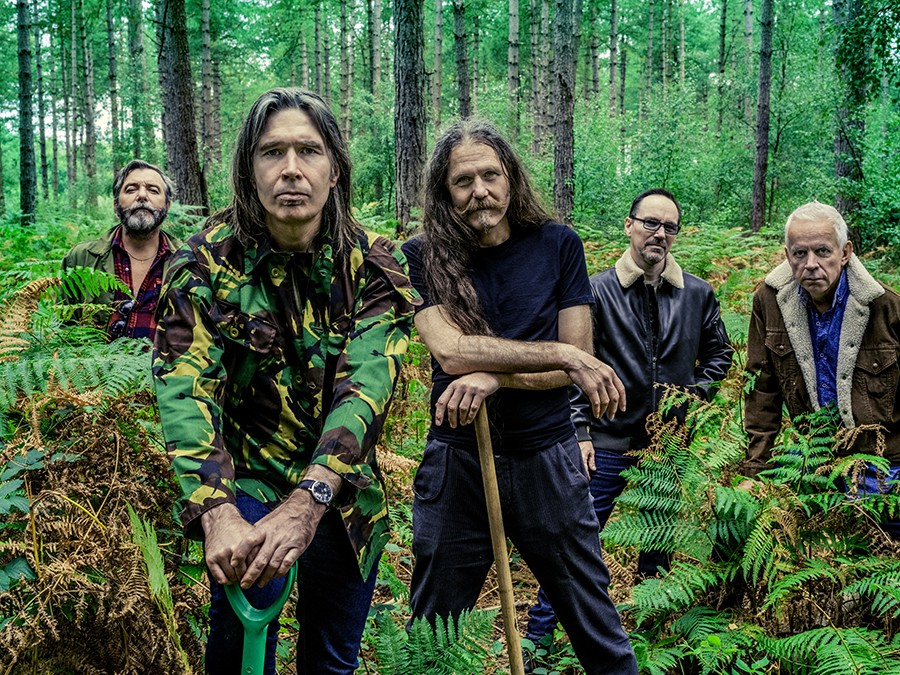 Del Amitri bildades i Skottland och Glasgow 1980 och fram till 2002 hade de släppt sex finfina album. Då valde de att ta en paus. Det blev en lång sådan och det var först elva år senare som bandet var tillbaka.
Del Amitri (1985)
Waking hours (1989)
Change everything (1992)
Twisted (1995)
Some other sucker's parade (1997)
Can you do me good? (2002)
Fatal mistakes (2021)
Det var först 2018 som det skulle komma lite ny musik från dem. De hade med låten You can't go back – som finns med på Fatal mistakes – när de spelade live.
You can't go back
All hail blind love
Musicians and beer
Close your eyes and think of England
Losing the will to die
Otherwise
It's feelings
I'm so scared of dying
Mockingbird, copy me now
Missing person
Second staircase
Lonely
Nation of caners
Oj, detta är verkligen en fin samling med låtar. Det är fortfarande ett klassiskt Del Amitri-poprock-sound och här finns flera låtar som skulle ta plats på en greatest hits-platta tillsammans med klassiska låtar som Roll to me, Nothing ever happens och Always the last to know för att nämna några.
Albumet inleds med den glada You can't go back som luat äver åt powerpop-hållet. Det är en riktigt skön låt som gör att man blir på gott humör.
Det blir sedan mer ett klassiskt Del Amitri-sound på albumet där Close your eyes and think of England definitivt är en av topparna. Det är en lugnare låt.
Close your eyes and think of England is our European valediction, a ballad of pure bile and remorse, sweetened by a sledgehammer of sarcasm.

Justin Currie
Även Otherwise är en ballad och det gör verkligen Del Amitri bra. Gubbarna har verkligen känsla för det här med att göra lugna låtar. Det visar de flera gånger på Fatal mistakes.
En annan topp på albumet är den rockiga I'm so scared of dying där gitarrsoundet lyfter hela låten. Missing person fastnar även den direkt. Det blir ett härligt gung med den och man stampar snart med i takten.