Det är dags för lite ny svensk punk.
Det är det Fred Lee & The Restless som ger oss en grymt skön debutplatta i Sleepwalking in daylight.
4/5
Artist:
FRED LEE & THE RESTLESS
Albumtitel:
SLEEPWALKING IN DAYLIGHT
År:
2021
Genre:
PUNK
Skivbolag:
LÖVELY RECORDS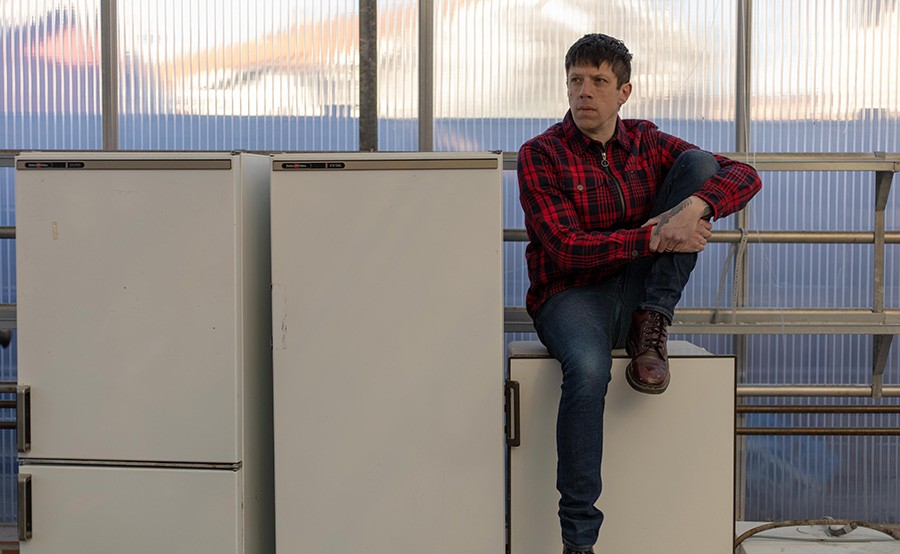 Fred Lee & The Restless är Fredrik Lindkvists projekt och man ljuger inte om det skiljer sig mycket från Totalt Jävla Mörker, Knugen Faller, RIWEN och Sista Brytet som är andra projekt med honom.
Om de där projekten är allt från hardcorepunk till snällare svensk punk så blir Fred Lee & The Restless någon folkpunk.
Who do you want to be?
I've tried
The weight on my shoulders
You were anyone, but not anywhere …
New Sweden
Devil's chokehold
Capitalist market
Juliet
These times are so fucking dark
Letter to a friend
Det är verkligen en lika bra som oväntad platta av Fred Lee & The Restless. Det låter liksom inte alls som någonting Fredrik Lindkvist har gjort tidigare.
Detta är en skiva för den som gillar berättande trubadur-rock-folk-punk. Ni vet den där punken som Frank Turner, Dave Hause, Billy Bragg och Brian Fallon gör.
Att få höra en svensk göra det är verkligen både häftigt och kul – och Fred Lee & The Restless blev nya favoriter redan efter ett par, tre lyssningar.
Det är någonting med den här typen av punk, som är lika mycket rock, som gör att man alltid fastnar i det. Det går liksom inte att motstå det här soundet.
Sedan gör Fred Lee & The Restless berättande texter så man vill verkligen höra vad det är som händer. Ta bara en låt som New Sweden. Den går åt det akustiska hållet, är soft och sedan är det Lindkvists historia … wow! Så enkelt och så bra.
Topp tre? Who do you want to be?, Devil's chokehold och New Sweden … fast det finns inte ett svagt spå här. Varenda låt är smått fantastisk – och även om albumet är skitbra redan från första lyssningen så växer det ju mer man lyssnar.