Sommaren 2019 bildades Jax Diaries.
Nu släpper det alternativa rockbandet sin debutplatta Rivderside motel – och det blir både tungt och bra.
4/5
Artist:
JAX DIARIES
Albumtitel:
RIVERSIDE MOTEL
År:
2021
Genre:
ALTERNATIVE, ROCK
Skivbolag:
JAX DIARIES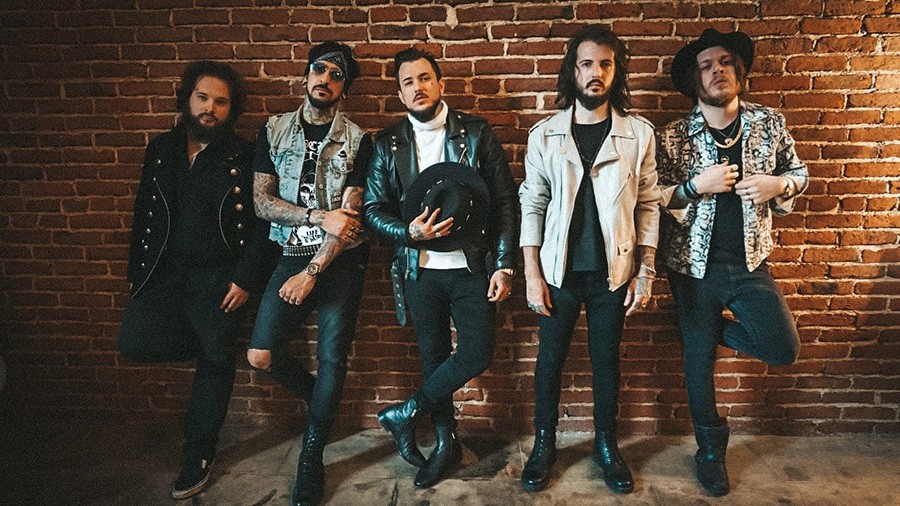 Jax Diaries bildades av bröderna Jaxon Mario Pezzi och Andrew Fabio Pezzi som tidigare hade funnits med i metalcorebandet Cry Excess. De tog sedan in Andrew Asso (som även han var med i Cry Excess), Frankie Sad Eyes och Enrico Gallo.
Bröderna Pezzi ville helt enkelt göra något annat. De ville göra musik på sitt sätt.
2019 kom också debutsingeln Shine on och sedan har det kommit en strid ström med singlar.
Men nu är det alltså dags för den första fullängdaren.
Riverside motel
Breakfast at 3 P.M.
Nowhere
When I turn I see the future
Disconnected
Empty pages
Fury roads (Boom boom)
Sad eyes (The November man)
San Francisco
Came down to say hi
Caliber .22
Wildfire
Miracle
We found ourselves writing this album in strange circumstances, we've been through a world pandemic fighting through recovery after Jax motorbike accident but we never ceased to breathe that strange energy in the air every single day, like something was aligning perfectly for us. For our future selves 'ruthlessly realistic' it's what this album is going to be. That's that. We can't wait to show you what we have in store for you!

Jax Diaries
Det är ett skönt modernt och tungt sound, som samtidigt är melodiöst, som Jax Diaries ger oss. Det är tajt som tusan och det bjuds på en fet ljudmatta samtidigt som det blir catchiga refränger.
Albumet, som spelades in i Heavy Tones Recordings Studio i Turin, Italien, är producerat av Kane Churko som bland annat har arbetat tillsammans med Five Finger Death Punch och Papa Roach och man kan väl säga att det hörs på de här 13 låtarna.
Topp tre? Wildfire, Came down to say hi, som de gör tillsammans med DD Lacuna, och Empty pages.