När Current Joys skulle göra albumet Voyager valde han att undvika att göra egna inspelningar hemma.
Då blir det ett lite bredare sound – och det låter riktigt bra.
4/5
Artist:
CURRENT JOYS
Albumtitel:
VOYAGER
År:
2021
Genre:
ALTERNATIVE, INDIE, ROCK
Skivbolag:
SECRETLY CANADIAN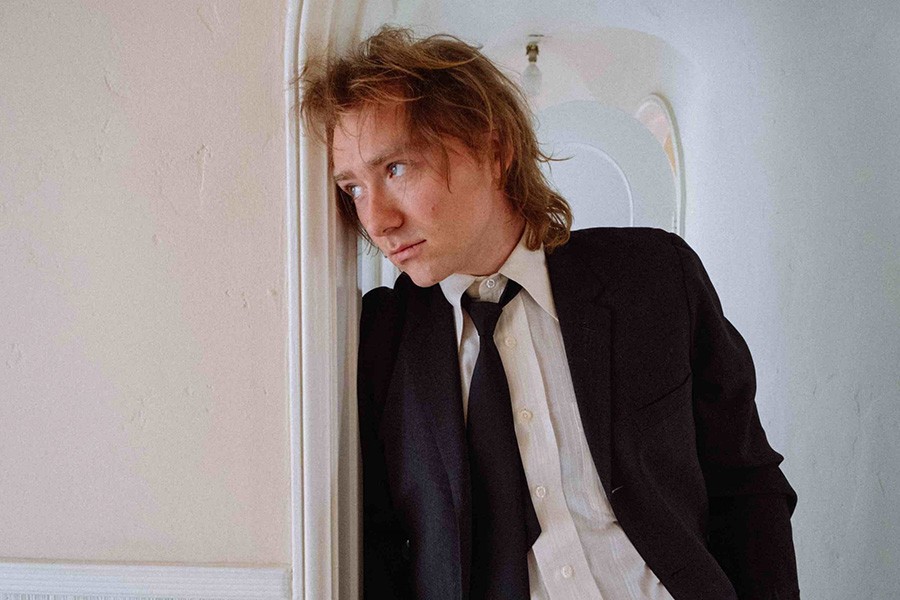 Current Joys, som är den amerikanske singer-songwritern och multiintrumentalisten Nicholas Rattigan, började att släppa musik som The Nicholas Project och sedan som Tele/Visions.
Sedan 2015 går han under namnet Current Joys och nu är det alltså dags för en ny platta, Voyager.
Dancer in the dark
American honey
Naked
Altered states
Breaking the waves
Big star
Amateur
Rebecca
Shivers
Something real
Money making machine
Voyager pt. 1
Calypso
The spirit or the curse
Vagabond
Voyager pt. 2
Om du lyssnar på tidigare sololåtar med Nicholas Rattigan, som också finns med i Surf Curse, så handlar det om allt från new wave till indierock och mer avskalad alternativ rock. Framför allt så låter det väldigt bra när det blir new wave, men allt det där kan du faktiskt glömma 2021.
Current Joys har valt att göra mer av sin musik denna gång. Han har valt bort egna heminspelningar, och snabbt släppta album, för att göra allting i en studio.
I'd just been very stubborn in wanting to do it all my own way, but I guess I've kind of opened up the creative process to more people at this point. And I think it yields better results.

Nicholas Rattigan
Så är det.
Det låter bättre. Det blir ett mer fylligt sound och Current Joys – som hämtar inspiration från filmens värld vilket också hörs – väljer att göra någon sentimental alternativ rock med en både orkester- och en del postpunk-känsla.
Det där med film har en stor betydelse för Current Joys. Exempelvis så skrevs Big star efter att han hade sett Adventureland och Rebecca fick sitt namn efter Hitchcock-filmen redan innan Rattigan hade sett den.
Men det går självklart lika bra bara att lyssna på detta. Eftersom det är någon klassisk postpunk-känsla över flera låtar så är det väldigt lätt att fastna för Current Joys sjunde platta.
Topp tre? Money making machine, American honey (som det doftar Pixies över) och Altered states. The Cure-doftande Shivers måste också nämnas här tillsammans med Something real och Calypso.