Letar du efter årets bästa indierockplatta?
Ja, du behöver inte leta längre.
Det är Linn Koch-Emmery som har gjort den och den heter Being the girl.
5/5
Artist:
LINN KOCH-EMMERY
Albumtitel:
BEING THE GIRL
År:
2021
Genre:
INDIE
Skivbolag:
BOYS TEARS

På några år har Linn Koch-Emmery klättrat från mer eller mindre okänd till att vara det bästa som vi har inom indiescenen här i Sverige.
Hennes sound har också utvecklats genom åren. Numera blir det synthar och glans – fast visst känner man fortfarande igen henne även från hennes första singlar – och det här moderna indierocksoundet är ta mig tusan alldeles otroligt bra.
Det känns som om allting ligger alldeles perfekt.
Jag har alltid varit ett kontrollfreak när det kommer till musiken och har alltid behövt göra det på mitt sätt, jag tror att min personlighet och min musik är så sammankopplade, att ett soloprojekt var det naturliga sättet för mig att hålla på med musik.

Linn Koch-Emmery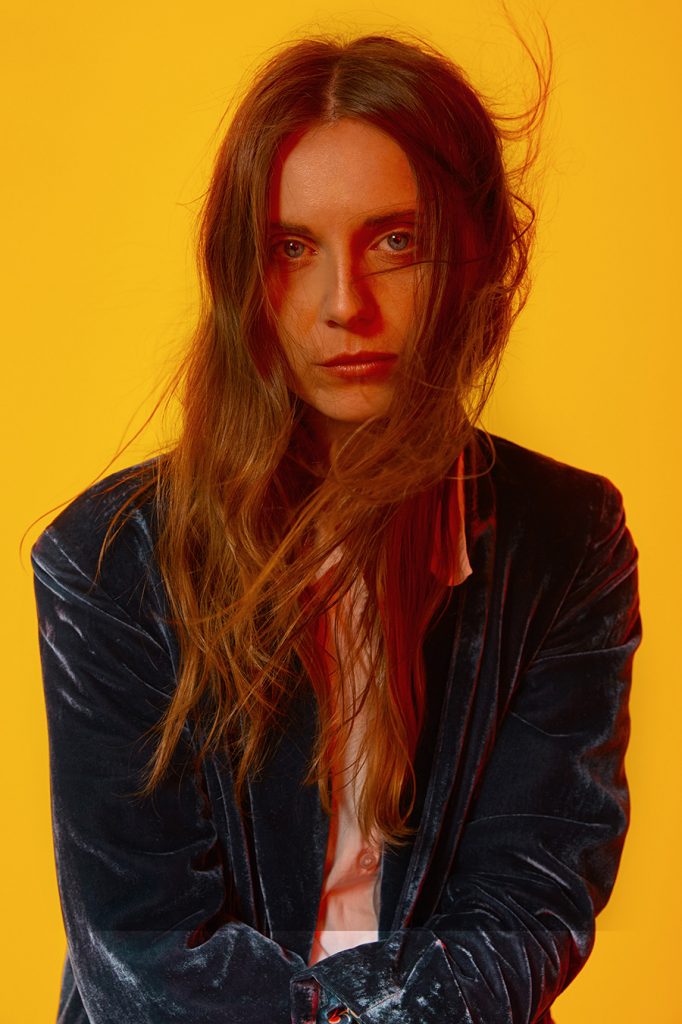 Hon har släppt släppt två EP:s, Boys och Waves, och nu är det dags för Linn Koch-Emmery att skicka ut sin första fulländare.
(teething)
Hologram love
No place for you
Linn RIP
Dirty words
Wake up
(The globe in morning lane, June 4th)
Blow my mind
Paralyzed
Hard to love
Lasershot
Vi har redan fått fyra singlar, sedan i november förra året, från albumet och de har allihop får 5/5 i betyg här på Rockfarbror. Det är liksom grymma släpp hela vägen …
Den första singeln var Hologram love. Ja, bara man tänker på den låten som brister man ut i ett flin. Det är ett småstökigt, men samtidigt mjukt indierocksound som blandas med varm glittrig pop.
Det är just det där som gör att man bli smått förälskad i detta. Det är ett stökigt gitarrsound, men samtidigt känns det varmt och mjukt och melodierna är inte från denna planet. Och sedan en makalös refräng på det … Oh, fantastiskt!
Det är en låt som handlar om att saker och människor kan komma tillbaka om det är menat att bli så. Det är en känsla om att man kanske någon gång kommer att springa på varandra igen och då få en ny chans.
Linn RIP är en annan singel från albumet. Det är givetvis fortsatt Koch-Emmerys så härliga sound. Det är soft, varmt och mjukt när hon sjunger "Linn, rest in peace." Det är en låt som handlar om att vara så trött på sig själv att man känner att man behöver sätta sin personlighet på paus. Det där kan faktiskt vara den bästa låten som Koch-Emmery har gjort.
Med Blow my mind blir det lite mer fart. Ja, det är en låt som Koch-Emmery fullständigt golvar oss med. Här blir det en maffig ljudvägg med ett stökigt gitarrsound där allting ändå låter väldigt melodiöst. Det är något hypnotiskt över hela låten.
Singel nummer fyra är Hard to love. Här blir det ett modernt, soft, atmosfäriskt och vemodigt gitarrdrivet indierocksoundet som är brutalt bra! Det är dessutom en refräng som man inte kan motstå.
Det där var singlarna … resten av plattan då? Den inleds med (teething) som är ett kort intro på 20 sekunder och även (The globe in the morning) är något åt det hållet. Det är två personer som snackar, men det är svårt att uppfatta vad de säger.
No place for you är en snabbare låt – där Koch-Emmery har gett upp och gång på gång poängterar att hon inte har någon plats för dig i sitt liv – och den kanske inte sätter sig direkt, men den gör det efter ett par lyssningar. Här är det ett lite rakare och mindre glittrigt sound.
Dirty words … ah! Det är ett så skönt sound! Här blir det återigen det hypnotiska, vemodiga och glittriga gitarrdrivna soundet och så en melodi från en annan planet. Här får man faktiskt en del The Cure-vibbar. Detta hade helt klart kunnat vara en singel också …
Wake up är en vemodig ballad där Koch-Emmery sjunger "Everybody leaves and everybody hurts". Det är känslosamt och nästan jobbigt att lyssna på.
Albumet rundas sedan av med den lugna och mörka Paralyzed och den hypnotiska – det är något med Linn Koch-Emmerys röst – Lasershot.
Så om man summerar Linn Koch-Emmerys debutplatta med ett ord? Fantastisk!
Being the girl släpps i morgon.