Såväl Stereogum som Alternative Press har med Tigers Jaws platta I won't care how you remember me på listan över album som de ser mest fram emot i år.
Hur det låter?
Lika bra som väntat.
4/5
Artist:
TIGERS JAW
Albumtitel:
I WON'T CARE HOW YOU REMEMBER ME
År:
2021
Genre:
EMO, INDIE
Skivbolag:
HOPELESS RECORDS

Tigers Jaw, som bildades i Scranton, Pennsylvania, har varit i gång sedan 2005 och I won't care how you remember me blir rockbandets sjätte studioplatta.
Belongs to the dead (2006)
Tigers Jaw (2008)
Two worlds (2010)
Charmer (2014)
Spin (2017)
I won't care how you remember me (2021)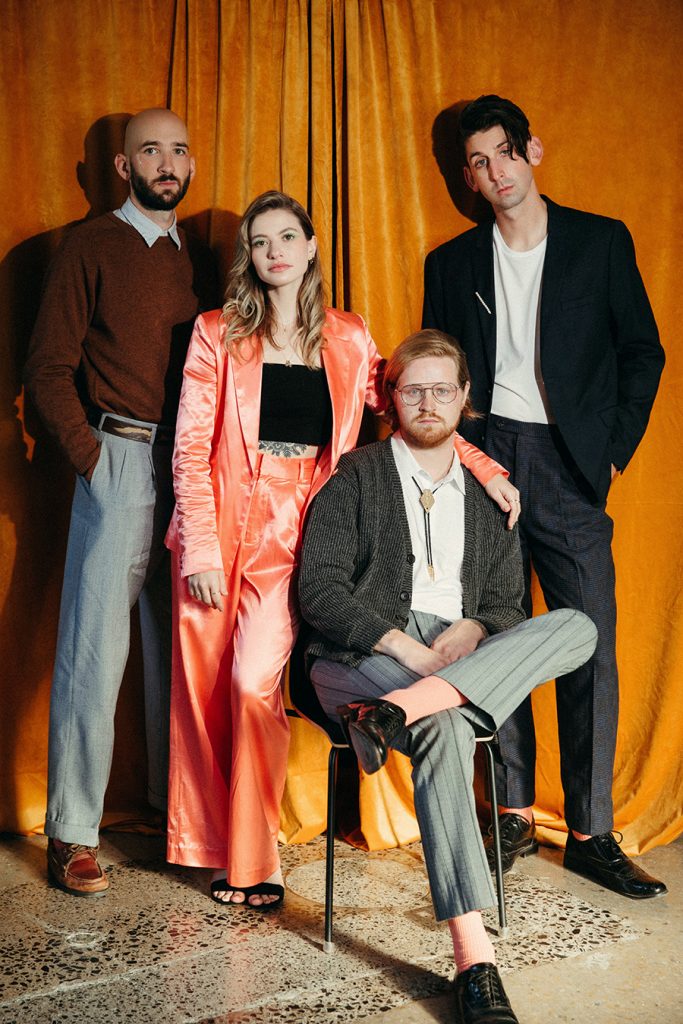 När bandet har gjort sina låtar tidigare har det varit Ben Walsh och Brianna Collins som har delat på den sysslan. På de här nya låtarna är det annorlunda. Nu är det hela bandet – lägg till Colin Gorman och Teddy Roberts – som gör det.
I wont care how you remember me
Cats cradle
Hesitation
New Detroit
Cant wait forever
Lemon mouth
Body language
Commit
Never wanted to
Heaven apart
Anniversary
This album is a hopeful time capsule of a band who has been through a lot together. It's about growth, self-reflection, and figuring out how to be present in the moment to really take stock of what's important, without getting sidetracked by the opinions of others or things out of our control.

Ben Walsh
Det är en fin platta som Tigers Jaw levererar. Det är en blandning av emo och indierock. Dessutom känns det som om man får lite dubbelt upp när Ben Walsh och Brianna Collins delar på sångsysslan i låtarna.
Albumet börjar också på bästa sätt med titelspåret I wont care how you remember me. Den börjar soft och akustiskt samtidigt som man får punkvibbar. Sedan tar den fart. Ja, man får faktiskt lite vibbar från alla möjliga band som gör den där magiska blandningen av alternativ rock och punk i den här låten – där Manchester Orchestras Andy Hull finns med – och då låter det bra!
Nu låter det inte så plattan igenom. På Cats cradle är det Brianna Collins som tar hand om sången och då blir det mer indiepop-emo när det dessutom är tydliga synthslingor.
Det är dock med Ben Walsh bakom mikrofonen som allting lyfter. Och han finns med och styr allting på den sköna låten New Detroit som är mer alternativ rock.
Body language, Lemon mouth och Anniversary är även det fina låtar. Det är onekligen ett skönt sound som Tigers Jaw får till och man kan förstå varför Stereogum och Alternative Press såg fram emot det här släppet.
Tigers Jaw
Ben Walsh (sång, gitarr)
Brianna Collins (sång, keyboards)
Colin Gorman (gitarr, bas)
Teddy Roberts (trummor)