Här kommer en riktigt skön punkplatta när 2020 närmar sig sitt slut.
Det är Red City Radio som släpper Paradise.
4/5
Artist:
RED CITY RADIO
Albumtitel:
PARADISE
År:
2020
Genre:
PUNK, ROCK
Skivbolag:
PURE NOISE RECORDS

Det amerikanska, de kommer från Oklahoma, punkbandet Red City Radio bildades 2007 och de släppte en del EP:s och split-EP:s under början av karriären. Så här ser deras fullängdsdiskografi ut:
The dangers of standing still (2011)
Titles (2013)
Red City Radio (2015)
SkyTigers (2018)
Paradise (2020)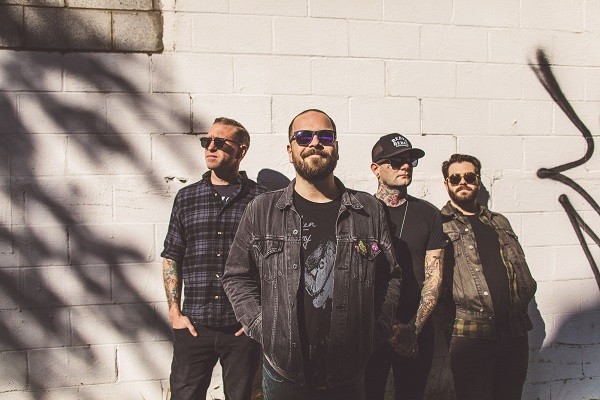 Det blir tolv låtar på Paradise – och att den får det namnet kan inte vara något annat än ironi …
We took the album title from the song of the same name which is about finding your own paradise – even if that's just a hard journey you're going to take. That's what paradise means to me – a paradise of the mind, finding truth and peace and love through your honest, horrible realities. It's all how you look at it, all perception. Paradise can even be a prison if you look at it that way.

Garrett Dale, sångare och gitarrist
Låtarna på Paradise är dock inte någon klassisk brittisk punk. Det är inte ens nästan åt det hållet. Snarare handlar det om alternativ rock och punk som blandas samman till ett Red City Radio-sound.
Where does the time go?
Baby of the year
Did you know?
Love a liar
Young, beautiful & broke
100,000 candles
Paradise
Edmond girls
Doin' it for love
Apocalypse, please!
Fremont casino
Gutterland
Det är ett skönt sound som Red City Radio bjuder på. Det låter bra och om man ska jämföra detta med något annat så kanske man kan beskriva Red City Radio som en blandning av Chuck Ragan och The Menzingers? Något åt det hållet blir det i alla fall.
Allting börjar med Where does the time go? som helt klart påminner om Hot Water Music och sedan blir det en trevlig resa tillsammans med Red City Radio.
Här finns låtar som är mer punk, andra som är mer alternativ rock och det finns även någon låt som bjuder på ska-vibbar. Det finns någon låt som är mer rock 'n' roll rakt över. Red City Radio gör liksom lite vad de känner för.
Då får man inte en tråkig stund och detta kommer helt klart att bli en välspelad platta under en lång tid framöver – inte minst med tanke på att låtarna i alla fall väcker ett hopp om att det kommer att bli bättre snart …
Topp tre? Baby of the year, Edmond girls och Paradise … och Doin' it for love.