När Captain Black Beard släppte plattan Struck by lightning hade de aldrig låtit bättre.
För någon månad sedan var de tillbaka med en ny platta – och en ny sångare … och visst fan låter det ett snäpp bättre även denna gång!
4/5
Artist:
CAPTAIN BLACK BEARD
Albumtitel:
SONIC FORCES
År:
2020
Genre:
HÅRDROCK
Skivbolag:
AOR HEAVEN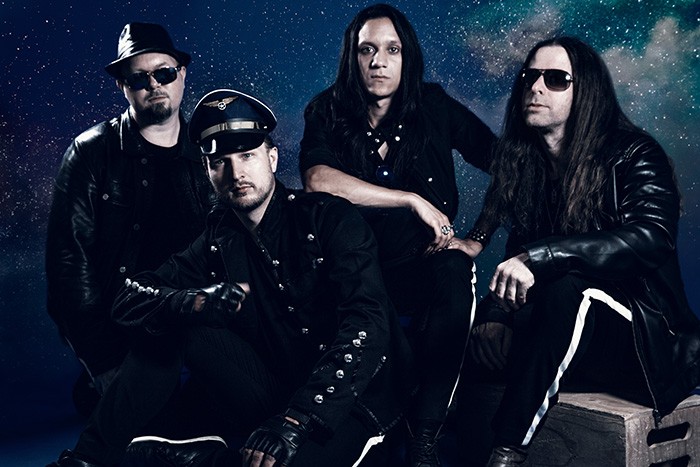 Det melodiösa hårdrocksbandet Captain Black Beard bildades 2009 och sedan dess har det blivit en handfull med album:
Captain Black Beard (2011)
Plastic (2014)
It's a mouthful (2016)
Struck by lightning (2018)
Sonic forces
Det har hänt en del grejer runt detta gäng. Inför förra plattan valde de att göra om sitt sound där de blev än mer melodiöst. Dessutom kom Liv Hansson in som ny sångerska – och utan tvekan så var Struck by lightning en väldigt bra platta.
När de nu släpper Sonic forces är det med en ny line-up. Det är Hansson som är borta – hon försvann tidigt och ersattes tillfälligt på turnén efter den förra plattan av Linnea Vikström (Therion) – och som har ersatts av Martin Holsner.
Headlights
Lights and shadows
Disco volante
Tonight
Sonic forces
Time to deliver
Midnight cruiser
Young hearts
Gotham City
Emptiness
Man får nog säga att Holsner gör ett bra jobb … för om man inte hade koll på det där bytet bakom mikrofonen så är det en ögonbrynshöjare när första låten, Headlights, går i gång.
Men soundet känner man igen. Det är melodiös hårdrock och AOR som det doftar 1980-tal över.
Det är lika snygga gitarriff som keyboardslingor och sedan måste jag nog säga att jag gillar Holsner som sångare. Han lyfter faktiskt allting – och om jag måste välja mellan Captain Black Beard version 2018 och Captain Black Beard version 2020 så blir det den senare versionen – för Sonic forces är fullmatad med skitbra rocklåtar.
Topp tre? Time to deliver, Headlights och Gotham City.
Captain Black Beard
Martin Holsner (sång)
Christian Ek (gitarr)
Robert Majd (bas)
Vinnie Stromberg (trummor)