Joseph Williams, Bill Champlin & Peter Friestedt är tillbaka med en ny platta.
Då får vi en soft, skön och välgjord platta.
4/5
Artist:
CHAMPLIN – WILLIAMS – FRIESTEDT
Albumtitel:
CWF 2
År:
2020
Genre:
ROCK, AOR
Skivbolag:
BLACK LODGE RECORDS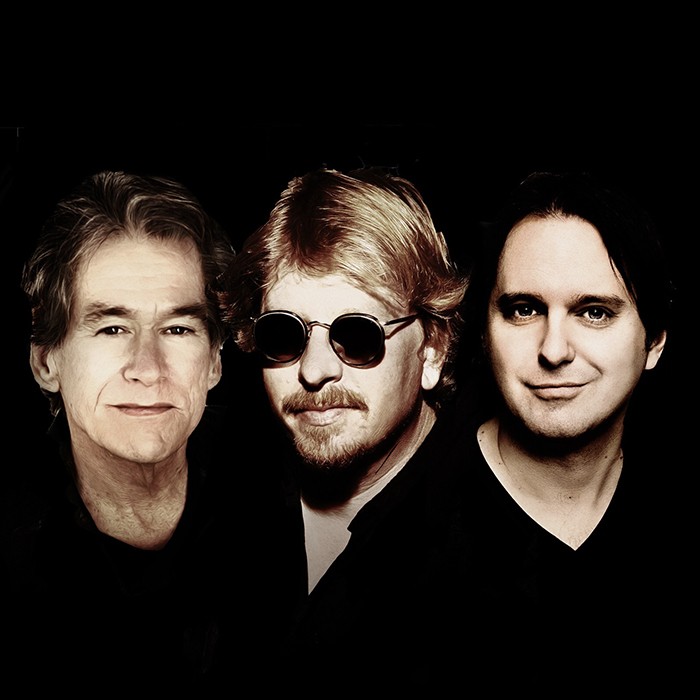 Det är inte vilken trio som helst som går samman oh gör gemensam sak. För den som gillar västkustrock/AOR är detta rena rama högtiden.
De tre är Toto-sångaren Joseph Williams, den förre Chicago-sångaren Bill Champlin och gitarristen och producenten Peter Friestedt. Och den trion bjuder på klassisk, elegant och välklädd amerikansk västkustrock.
Det säger sig väl själv när det handlar om Toto– och Chicago-medlemmar …
På albumet gästar dessutom artister som Amy McDonald, Tamara Champlin, Michael McDonald, John JR Robinson (Michael Jackson, Quincy Jones), Randy Goodrum (Toto, Chicago), Tamara Champlin, Diane Warren, Frank Ådahl och Lars Säfsund.
Runaway dancer
10 miles
Love in the world
Amandas disguise
Between the lines
Look away
All that I want (Remix 2020)
Restless love
Price of love
Sometimes you win
Här finns några låtar som man känner igen och inte minst fastnar man för Look away. Originalversionen av den finns med på Chicagos album Chicago 19 och just Look away tillhör mina personliga favoriter från det gänget. Ja, det är nog som så att jag rankar den som nummer ett av allt det som Chicago har gjort … så att göra en cover av den? Det går faktiskt bra! Champlin – Williams – Friestedt gör det skitbra. Det är precis samma jobbiga känsla som man får när man lyssnar på låten med CWF som man får med Chicago.
Andra höjdare är den sommarrockiga Runaway dancer, den Chicago-liknande Between the lines och inte minst den Toto-liknande balladen 10 miles som också finns med på Rockfarbrors årsbästalista från 2018. Det är en grymt låt som har allt från ett skönt gitarrsound till en makalös sånginsats. Det är klass rakt igenom.
CWF 2 släpptes den 15 maj.