För någon vecka sedan var det dags för Boston Manor att skicka ut ny musik.
Det var dags för dem att skicka ut sin tredje fullängdare.
Vi fick Glue.
4/5
Artist:
BOSTON MANOR
Albumtitel:
GLUE
År:
2020
Genre:
PUNK
Skivbolag:
PURE NOISE RECORDS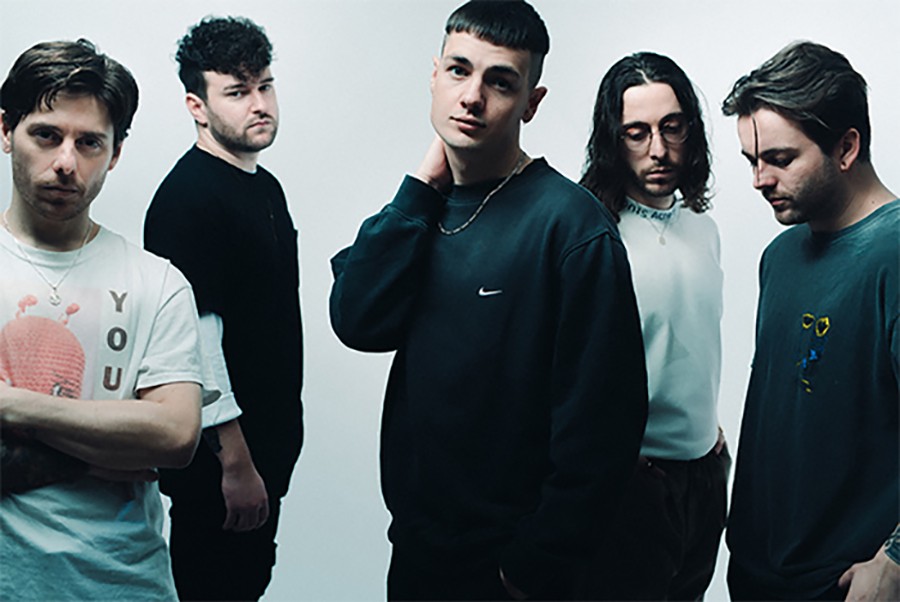 Det brittiska punkbandet Boston Manor bildades 2013 i Blackpool. De skickade ut den finfina debutplattan Be nothing 2016 och fem år senare var det dags för Welcome to the neighbourhood att släppas.
Nu är det alltså dags för album nummer tre: Glue.
Everything is ordinary
1's & 0's
Plasticine dreams
Terrible love
On a high ledge
Only1
You, me & the class war
Playing God
Brand new kids
Ratking
Stuck in the mud
Liquid
Monolith
Med den här plattan så är det kanske dags att kasta bort pop före punk när man pratar om Boston Manor. Det är knappast någon poppunk det handlar om på Glue.
It's a lot more abrasive and a weirder record. It's just new territory for us. The whole point was to throw away any preconceived notions of what the band is and push ourselves out of our comfort zone.

Henry Cox, sångare i Boston Manor
Här kan man kasta bort det där glatt trallvävliga som kan finnas på poppunkplattor. Boston Manor väljer en tyngre väg. Det är en fet ljudvägg som man springer in i här.
Det är energi, det är högoktanigt och det är fart i låt efter låt. Fast glöm att det handlar om någon nostalgipunk. Detta är fräsch och modern punkrock med en jävla attityd.
Givetvis finns det även låtar där Boston Manor lutar över mot poppunk och emo – fast det känns fortfarande fräscht och modernt och Boston Manor lyckas även då få till ett ganska stökigt sound. Man får liksom lite av allt och frågan är om inte Boston Manor har gjort sin bästa platta hittills? Jo, så är det.
Topp tre? Everything is ordinary, Ratking och Liquid.
Glue släpptes den 1 maj.