1970 släppte Swamp Dogg sin debutplatta.
50 år senare levererar han fortfarande kanonplattor.
Nu får vi Sorry you couldn't make it.
4/5
Artist:
SWAMP DOGG
Album:
SORRY YOU COULDN'T MAKE IT
År:
2020
Genre:
COUNTRY
Skivbolag:
JOYFUL NOISE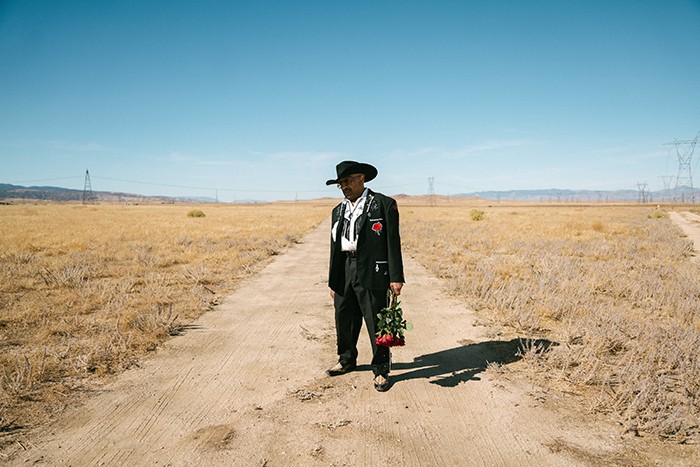 Swamp Dogg (Jerry Williams) har en diger diskografi:
Total destruction to your mind (1970)
Rat on! (1971)
Cuffed, collared & tagged (1972)
Gag a maggott (1973)
Have you heard this story?? (1974)
??? Greatest hits ??? (1976)
You ain't never too old to boogie (1976)
An opportunity … not a bargain!!! (1977)
Finally caught up with myself (1977)
Doing a party tonite (1980)
I'm not selling out – I'm buying in! (1981)
Swamp Dogg (1982)
I called for a rope and they threw me a rock (1989)
Surfin' in Harlem (1991)
The re-invention of Swamp Dogg (2000)
If I ever kiss it … he can kiss it goodbye! (2002)
Resurrection (2007)
Swamp Dogg droppin's (2008)
Give 'em as little as you can … as often as you have to … or … a tribute to rock 'n' roll (2009)
An awful Christmas and a lousy New Year (2009)
The white man made me do it (2014)
Love, loss and auto-tune (2018)
Sorry you couldn't make it (2020)
Det är lite så att man skäms när man säger att man inte hade koll på Swamp Dogg innan detta … för vilken platta han har gjort!
Fast tydligen så har inte amerikanarna heller så jäkla bra koll på Swamp Dogg som beskrevs som som den bästa soulsångare som de flesta amerikanarna aldrig har hört talas om av Riff magazine.
Sorry you couldn't make it är en kvalitetsplatta och för den som gillar soul och country så är låtarna på albumet som en buffé med godsaker. Swamp Dogg är 77 år och gör detta … klart att man blir imponerad.
Sleeping without you is a dragg
Good, better, best
Don't take her (She's all I got)
Family pain
I lay awake
Memories
I'd rather be your used to be
Billy
A good song
Please let me go round again
Han gör sina låtar med en jäkla känsla – och det är väl självklart när det handlar om soul/R&B. Det som gör hela grejen ännu bättre är countryn som han blandar in i det hela – eller om man ska se det som tvärtom …
Så här säger Swamp Doog själv om sin musik:
If you notice I use a lot of horns. But actually, if you listen to my records before I start stacking shit on it, I'm country. I sound country.
Det är verkligen old school-musik – det låter verkligen som en platta som är gjord för många år sedan – och det är knappast varje dag som man springer på just den här typen av musik. Det är kanske därför som man fastnar lite extra för det en kall kväll i mars månad. Plattan värmer verkligen.
Swamp Dogg bjuder på allt från ballader till lite, lite snabbare låtar. Det är dock ett silkesmjukt skönt gung mest hela tiden.
Topp tre? Sleeping without you is a dragg, som Swamp Dogg gör tillsammans med Justin Vernon, Don't take her (She's all I got) och Please let me go round again. På den sistnämnda finns John Prine med.
Sorry you couldn't make it släpptes den 6 mars.