The Empire Strikes är framme vid sin tredje fullängdare när de skickar ut Charm.
Det är en platta som är ett manifest för mångsidig rock 'n' roll.
4/5
Artist:
THE EMPIRE STRIKES
Album:
CHARM
År:
2019
Genre:
ROCK
Skivbolag:
THE EMPIRE STRIKES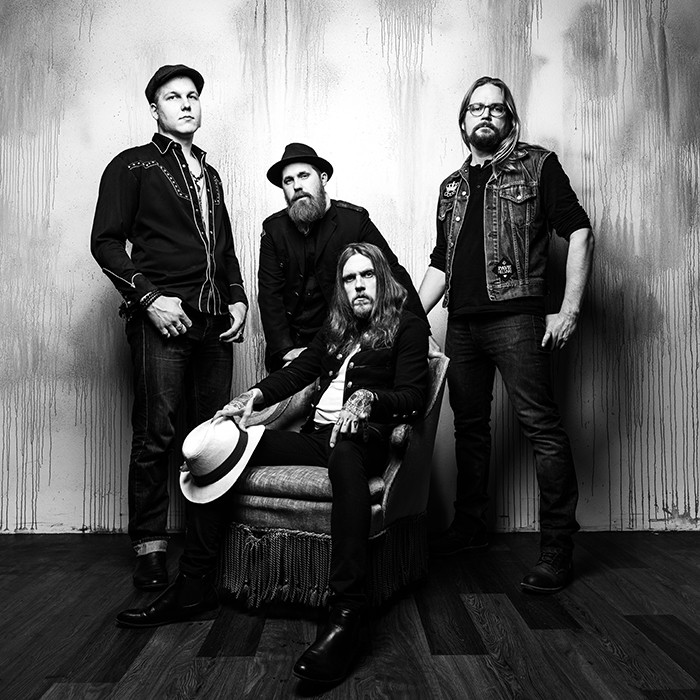 Helsingforsbaserade The Empire Strikes bildades under 2012 och sedan dess har det blivit tre album.
1983 (2015)
High tide (2017)
Charm (2019)
En grej med The Empire Strikes är att de vill inte fastna i någon undergrupp till rock. De vill ha en bredd i sin musik och det spelar liksom ingen roll om någon låt är mer eller mindre poppig eller om den är lite mer eller mindre tung.
The Empire Strikes gör rock 'n' roll på sitt sätt – och då lyckas de kännas både retro och moderna …
The end
Danger
Blinded by the light
Theme from Roky
Amor por la vida hasta la muerte
Tigerlillies
Rainmaker
Blackheart
'Lectric voodoo
Miss Margaret Collins
Leeches, lies and a mighty hoax
I found my love
Det här är låtar som rör sig mellan allt från klassisk rock och powerpop till lite rock som i alla fall närmar sig hårdrock en aning. Det är också låtar som känns båda glada och mer melankoliska. The Empire Strikes fastnar liksom inte vid något utan rör sig hela tiden framåt eller åt sidan.
Det börjar med The end där man får gitarriff som skickar ut AC/DC-vibbar och då kan det väl knappast gå fel? Sedan är det ju inte så dumt att de lyckas få med både violin och trumpet i låten …
Danger är lite mer powerpop och den fastnar direkt. Även Blinded by the light är en höjdare. Det är klassisk rock och powerpop där man dessutom får en del 1980-talsvibbar. Det är en låt som definitivt ser till att humöret hamnar på topp.
Vill du ha något tyngre rock 'n' roll så är det Blackheart som du ska dra i gång. Vill du ha något som är mer bluesigt så är det sistaspåret I found my love du ska ta.
The Empire Strikes
Tommi Tuoriniemi (sång, gitarr)
Topi Tarkki (gitarr)
Paavo Kuukasjärvi (bas)
Jaakko Vilpponen (trummor)