Derek Sanders, till vardags i emobandet Mayday Parade, testar att göra något på egen hand.
Då backar han tiden tillbaka och låter det vara lite mer som det var när han först började med musik …
4/5
Artist:
DEREK SANDERS
Album:
MY ROCK AND ROLL HEART (EP)
År:
2020
Genre:
PUNK
Skivbolag:
RISE RECORDS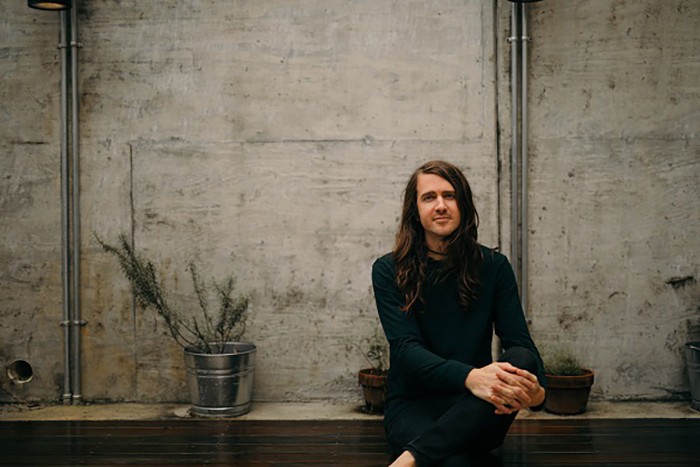 Ja, nu är det givetvis inte någon emo, punk eller alternativ rock från någon nybörjare. Mayday Parade har ju funnits därute i 15 år och Derek Sanders har varit med hela vägen.
My rock and roll heart blir Derek Sanders debut-EP som soloartist och det blir fem låtar.
But Lauren
Rocks, tonic, juice, mMagic
A praise chorus
Punk rock princess
August in Bethany
Så här berättar han själv i ett pressutskick:
When I started getting into music, I got an acoustic guitar when I was ten years old. I spent all of my time with that guitar, just learning to play and writing my first songs. I've been in so many bands since then, and it's cool to go back to playing acoustic and singing the way it all started.
Det är dock inte Sanders egna låtar utan det är covers på låtar från Jimmy Eat World, Something Corporate, Saves The Day, The Juliana Theory och Goodbye Love. Sanders har valt ut låtar som han själv lyssnade på som 15-16-åring och som gjorde avtryck hos honom.
Och Sanders gör detta riktigt bra. Han bjuder på avskalade versioner där det är Sanders och hans akustiska gitarr som styr allting. Det räcker gott – och trots att det är så avskalat så får man en del emovibbar över det hela.
På A praise chorus, som Jimy Eat World har gjort, har Sanders med sig Daniel Lancaster (Stages And Stereos) och det är en ruggig version.
Den och inledningsspåret But Lauren, som Sanders spelade in till sin fru inför alla hjärtans dag 2017 och där originalet är gjort av Tallahasseebandet Goodbye Love, är något i hästväg.
My rock and roll heart släpptes den 14 februari.