Ellen Krauss har skickat ut sin debut-EP First take.
Hon beskriver den själv som ett ihoppusslat kapitel ur hennes liv – och då får vi några ruskigt bra låtar.
4/5
Artist:
ELLEN KRAUSS
Album:
FIRST TAKE (EP)
År:
2019
Genre:
POP
Skivbolag:
TILLER INC, BMG RIGHT MANAGEMENT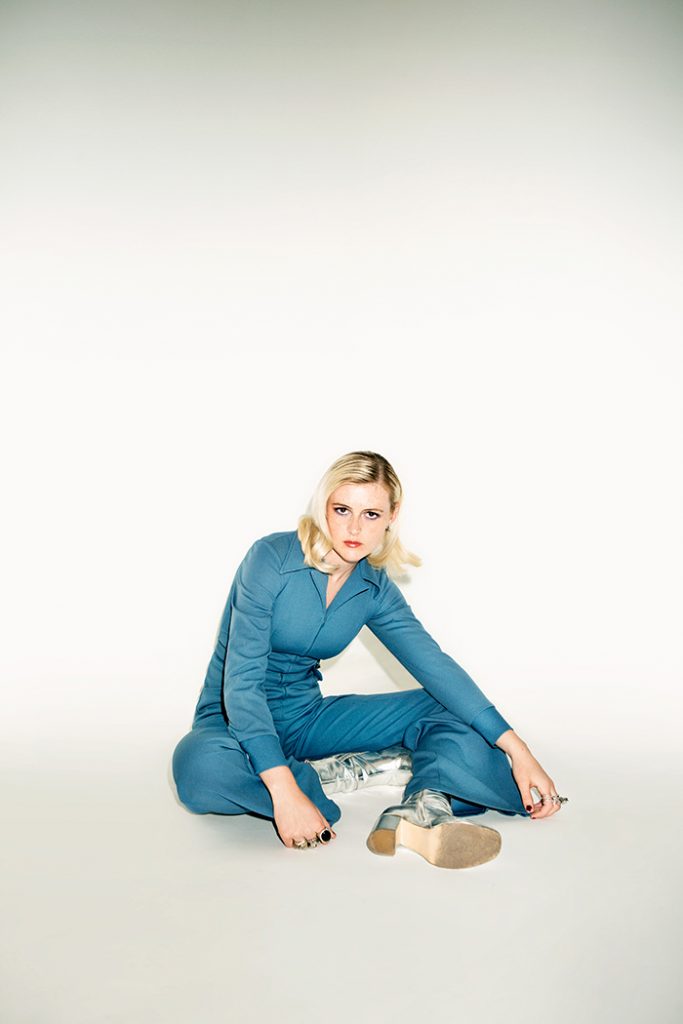 Ellen Krauss musikaliska resa började hemma vid ung ålder och med pappas skivsamling. Hon började lira lite gitarr till Dire Straits och Bruce Springsteen. Lägg till att Ellen Krauss kombinerar det med nyare musik så har du en riktigt duktigt artist som bjuder på berättelser om sitt eget liv.
Och det är några ruskigt starka låtar som den svenska popartisten bjuder på. Glöm nu att det är någon danspop det handlar om – i alla fall de första låtarna. Detta är avskalade och jäkligt känslosamma låtar. Det här går åt lite First Aid Kit-hållet. Då är det pop, indiepop och lite americana i det hela. Typ så i alla fall.
The wedding
The one I love
Criminal love
On the bus
Let me have it
Så här säger Ellen Krauss själv, i ett pressutskick, om sin EP:
Det känns skitcoolt att släppa min debut-EP, samtidigt konstigt eftersom att låtarna blev till av den enkla anledningen att jag har haft ett behov av att skriva av mig. Det låter klyschigt men musiken är ju terapi. Man kan säga att First take är ett ihoppusslat kapitel ur mitt liv.
Krauss debuterade tidigare under 2019 med The one I love som givetvis finns med här. Och det är svårt att släppa den låten. Det är en akustisk låt om rätten att öppet visa sin kärlek. Det är så känslosamt att nackhåret reser sig.
Innan dess har hon gett oss The wedding och det är lite samma visa där. Det är avskalat och känslosamt och när man sedan låter Criminal to love gå i gång så träffar det rakt in i hjärtat. Den sistnämnda är en låt om destruktiv kärlek, om orättvis kärlek. Om att ge, men att inte få lika mycket tillbaka.
Med On the bus blir det lite skönt sommargung. Det blir lite mer pop med någon R&B-känsla. Det är en skön låt och det är lite samma känsla på sistaspåret Let me have it. När man summerar allting så kan man inte mer än imponeras. Detta är en riktigt bra debut-EP där man absolut inte får missa de tre första mer avskalade låtarna.