JD Miller är tillbaka med sin tredje fullängdare.
Och då råder det knappast någon tvekan om vilket album som är det bästa som rockbandet har gjort.
Det är Afterglow!
4/5
Artist:
JD MILLER
Album:
AFTERGLOW
År:
2019
Genre:
ROCK
Skivbolag:
MIGHTY MUSIC, TARGET GROUP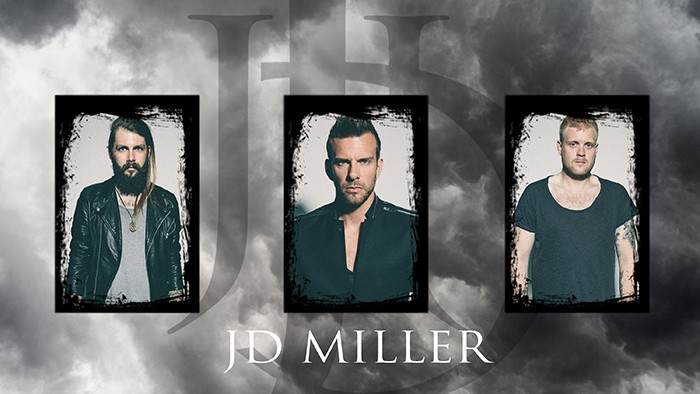 När JD Miller släppte World war X under 2017 så var det helt klart ett väldigt bra album. Då bjöd de på en platta där de skiljde ut sig en del från andra melodiösa hårdrocksband. De gjorde det helt enkelt för att de var lite tyngre. Det var lite fetare rock 'n' roll.
Det är samma visa denna gång – och det låter fortfarande fantastiskt bra. Ja, det låter till och med bättre än någonsin.
Inside a dream
Game of love
Inception
Icarus
Light your fire
In the afterglow
The desire
Burned alive
The answer
Devilstorm
Auburn skies
Plattan kickar i gång på bästa sätt. Inside a dream är melodiös som tusan. Och det känns nästan som om JD Miller har slagit in på något nytt lite softare spår, men sedan kickar den i gång. Så där jäkla tungt blir det inte, men gunget i den här AOR-låten sätter sig direkt.
Den låten är dock något av ett undantag. Även om det är AOR och keyboardslingor i låtarna så blir det tyngre. Det blir inte metaltungt, men det blir bra drag. Och det börjar redan i Game of love och tar väl egentligen inte slut förrän Auburn skies som är sistaspåret på albumet. Visst, det finns någon powerballad på vägen, men det lyfter liksom bara albumet lite extra.
Nej, det här var helt klart ett skitbra album så detta vill ni inte missa! Det är dessutom en jämn platta. Alla låtar håller liksom klass så det går inte ens att välja ut några favoriter. Man vill inte välja ut några favoriter … fast sistaspåret … sistaspåret! Missa inte Auburn skies! Mamma mia så bra!
Afterglow släpptes den 18 oktober.