Tim Schou är tillbaka med en ny singel – och det är något som borde fungera hur bra som helst i sommarvärmen.
Den här gången flirtar Schou med urban pop och reggaerytmer med låten Beat around the bush.
4/5
Artist:
TIM SCHOU
Album:
BEAT AROUND THE BUSH (SINGEL)
År:
2019
Genre:
POP
Skivbolag:
ICEBERG RECORDS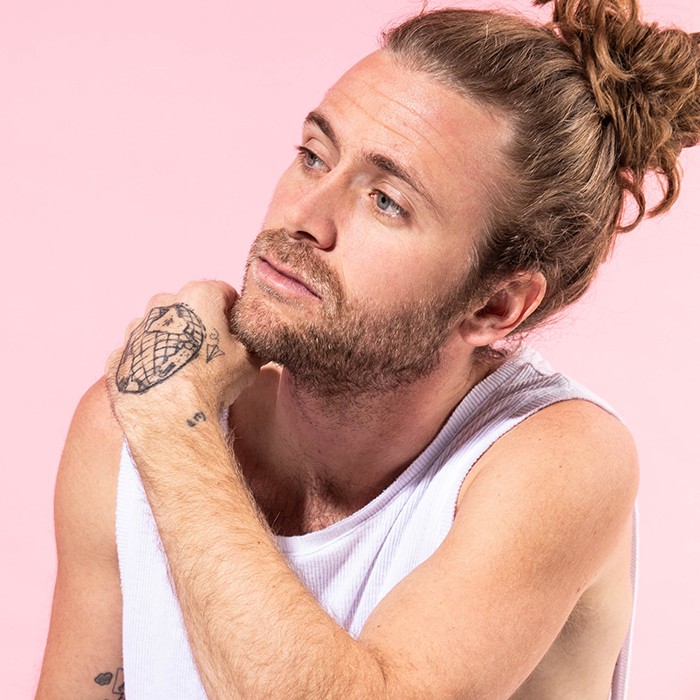 Under några månader valde Tim Schou att fokusera på att göra akustisk musik och vardagsrumskonserter. Han pluggade ur sina instrument körde sina låtar så nakna som det bara går. Schou gjorde det väldigt bra och har du missat det så att det bara till att leta upp det dansken har släppt på Spotify.
När han nu är tillbaka med en ny singel så går det knappast ens att jämföra.
Tim Schou har pluggat in varenda instrument han har hittat och hoppar in på urban pop-spåret där han även slänger in en del reggae. Han gör det i låten Beat around the bush som kan ses som en anthem för sommaren. Mer sommar än så här blir det liksom inte.
I jämförelse med något annat … kommer ni ihåg Magic!-låten Let your hair down? Beat around the bush kan man nästan se som Tim Schous svar på den. Det är en otroligt skön låt som kommer att se till så att sommaren får ett lite extra skönt gung denna gång.
Låten, som är skriven tillsammans med Lise Cabble och Fredrik Sonefors, föddes i den gassande solen på Mallorca och så här säger Tim Schou om det i ett pressutskick:
Vi hade varit i studion hela veckan och hade redan fått till fem-sex låtar så vi trodde I ärlighetens namn inte att vi hade mer att ge. Vi bestämde oss för att bara släppa loss och leka runt i studion. 30 minuter senare hade vi ramverket till Beat around the bush. Leken fortsatte i produktionen och jag kände att det här vore helt rätt tillfälle att visa upp min mer lekfulla och spontana sida.