Det är dags att summera 2018. Det har varit ett grymt musikår – som vanligt.
Det har släppts så mycket bra musik att man knappt vet var man ska börja göra när det att dags att försöka hitta vad man har gillat allra bäst.
Här kommer i alla fall ett försök. Här är de 70 bästa albumen från 2018.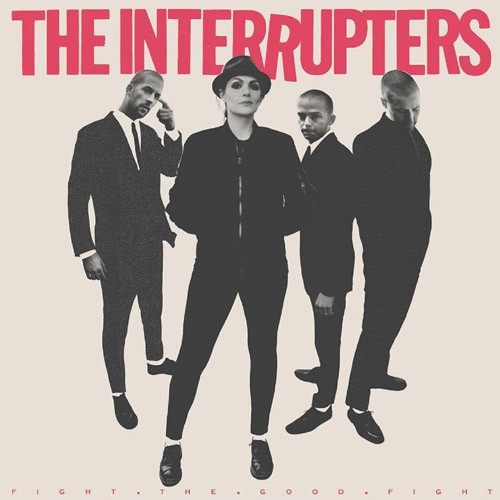 1
The Interrupters – Fight the good fight
Det är skapunk från Los Angeles. Det är skapunk som både får dig på gott humör och som får dig att börja gunga med ofrivilligt. Fight the good fight är det bästa som The Interrupters har gjort någonsin. Med låtar som She's kerosene, Title holder, So wrong, Got each other och Gave you everything så är det helt enkelt en oslagbar platta 2018. Det är en superplatta!
2
The Baboon Show – Radio Rebelde
The Baboon Show är något av ett doldisband i Sverige.
Det är smått obegripligt varför … Radio Rebelde är en ruggigt bra punkrockplatta som förtjänar att nå ut till en större publik.
3
Greta Van Fleet – Anthem of the peaceful army
Med låtar som When the curtains fall, Anthem, Watching over och Age of man så råder det inte någon tvekan om att Greta Van Fleets debutalbum är något alldeles extra. Michiganrockarna som bjuder på ett retrosound, som andas Led Zeppelin, där vi även får en dos med blues och soul låter hur bra som helst.
4
Brian Fallon – Sleepwalkers
Brian Fallon är amerikanen som inte har en aning om hur man misslyckas med att göra en låt. Varenda gång han släpper något så blir det bra. Det spelar ingen roll om det är som soloartist, med The Gaslight Anthem, The Horrible Crowes eller med kompisarna i Molly And The Zombies.
Det blir bra. Alltid. Sleepwalkers blir hans andra soloplatta och den slår till och med debuten Painkillers.
5
W.E.T. – Earthrage
Förstasingeln från W.E.T. var lysande.
Nummer två var nja, men den växte med tiden.
Sedan fick vi det här plattan – och den är rena bomben!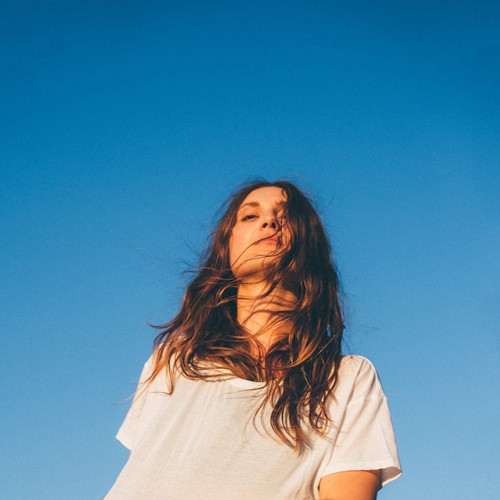 6
Linn Koch-Emmery – Waves (EP)
Det är en EP, men när det låter så här bra så tar Linn Koch-Emmery en plats på listan utan att man behöver fundera på det mer än någon tiondels sekund …
Med låtar som Don't sleep on my luv och Wires så har den här svenska indierocktjejen fångat mig. Den här gitarrdrivna, stökiga indierockmusiken med lika sköna melodier som refränger är rena giftet.
7
Black Paisley – Perennials
Black Paisley släppte en suverän rockplatta förra året. Under 2018 var de redan tillbaka med uppföljaren och då låter det stundtals lite tyngre. Det är dock lika bra och det här svenska bandet övertygar stort. Med låtar som I want your soul, Day by day, Sometimes, Without you, Step back och Stronger är det här en platta som definitivt tillhör årets bästa släpp.
8
Hardcore Superstar – You can't kill my rock 'n roll
Hardcore Superstar har släppt en jäkla massa bra låtar.
När det kommer till plattor har dock bandet känts lite ojämnt – fram tills detta vill säga.
Nu jävlar smällde det till!
Det här är en killers, no fillers-platta! Titellåten You can't kill my rock 'n roll är dessutom en av årets bästa låtar. Bara en sådan sak.
9
Supersuckers – Suck it
Lemmy Kilmister har sagt det bäst:
"If you don't like the Supersuckers, you don't like rock 'n' roll."
Och att han hade rätt visar Supersuckers med plattan Suck it. Det är rock 'n' roll med en del punkinslag. Det är både drag och gung. Det är helt enkelt en lysande rockplatta.
10
MÄBE – När rösten i radion sa hans namn
Visst, det är egentligen bara en EP, men sju kanonlåtar räcker för att slå sig in över listan på årets bästa album. Den här mörka, suggestiva, vackra och dynamiska musiken är så jäkla bra!
11
Midnite City – There goes the neighbourhood
Nästan på dagen ett år efter att Midnite City släppte sitt debutalbum var de tillbaka med platta nummer två.
Och de var är tillbaka på samma grymma sätt som när de släppte sin första platta … There goes the nighbourhood är en melodiös hårdrockspärla!
12
The Night Flight Orchestra – Sometimes the world ain't enough
The Night Flight Orchestra släppte ett av årets bästa album 2017. De gjorde det även under 2018.
Med låtar som titelspåret Sometimes the world ain't enough, Moments of thunder och Lovers in the rain så är succén given.
13
Frank Turner – Be more kind
Frank Turner bjuder på folkpunk och allt som oftast är det väldigt bra plattor. Dock kan de vara aningen ojämna, men inte den här gången. På Be more kind finns bara bra låtar och då blir det Turners bästa så här långt.
14
American Aquarium – Things change
Det är inte mycket som är sig likt i American Aquarium på denna platta. Det är faktiskt bara sångaren BJ Barham som är kvar sedan starten, men det spelar ingen roll. American Aquarium släppte en grym alternativ country/rock/americana-platta. Det här är en platta som man får en sådan där wow!-känsla av. Det börjar starkt och sedan bara växer det.
15
Street Dogs – Stand for something or die for nothing
Det har gått åtta långa år sedan det kom en ny platta från det här punkbandet. Nu var de tillbaka och de var tillbaka med en smäll!
Street Dogs bjuder på allt från punk och alternativ rock till countryrock och southern rock. Låter det märkligt? Det är det inte. Det är sjukt bra!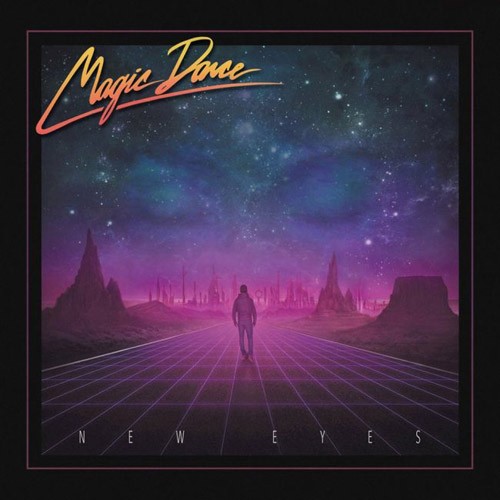 16
Magic Dance – New eyes
AOR-bandet Magic Dance var tillbaka med uppföljaren till Vanishings.
Man behövde bara lyssna på de två första spåren för att inse att Magic Dance var tillbaka på allra bästa sätt.
På plattan ger de oss elva kanonlåtar som balanserar någonstans mellan AOR och synthpop.
17
City Of Thieves – Beast reality
Det är blixtrande skön hårdrock direkt från London.
Då är det bara till att vrida upp volymen och dra i gång City Of Thieves och deras platta Beast reality.
Det är hårdrock utan krusiduller, inget skitsnack och inga gimmickar.
Det här är hårdrock utan nonsens.
18
The Rumjacks – Saints preserve us!
För två år sedan skickade celticpunk/celticfolk-bandet The Rumjacks ut den suveräna plattan Sleepin' rough. De följde upp den – samtidigt som de firada tio år – med Saints preserve us! och det är precis lika jäkla bra som tidigare!
19
Junkyard Drive – Black coffee
Junkyard Drive bjuder på dansk rock 'n' roll-dynamit. De gjorde det redan på debuten, men att de skulle kunna göra en så här bra uppföljare så här snabbt – inte ens ett år senare – vågade man knappast drömma om.
De ger oss elva hårdrockslåtar som vandrar mellan att vara bra och löjligt bra. Det finns faktiskt inte ett svagt spår.
20
The Bongo Club – Anybody have a lighter?
Tio låtar. Tio kanonlåtar. Det svenska indirockbandet levererar både fart och fläkt. De drivande gitarrerna ser till att man hamnar i en feststämning som håller sig kvar i flera dagar! Välkommen till The Bongo Clubs rock 'n' roll-show!
21
Youth Killed It – What's so great, Britain?
Indiepunkbandet Youth Killed It var tillbaka med sin andra platta och det är en urstark sak.
Vi fick What's so great, Britain? där titelspåret dessutom tillhör årets absolut bästa låtar.
22
Territories – Territories
Det gamla punkrockbandet Knucklehead lades ned för fem år sedan.
Nu är några av bandmedemmarna dock tillbaka på punkrockscenen. Under 2018 var de det som Territories – och de låter minst lika bra nu.
23
Seán McGowan – Son of the Smith
Southamptonsonen Seán McGowan var framme vid sitt debutalbum – och det är ett album som inte riktigt låter som något annat.
Son of the Smith är helt enkelt en fullträff när McGowan blandar folkrock och folkpunk på sitt eget sätt.
24
Ryders Creed – Ryders Creed
Det brittiska rockbandet Ryders Creed släppte sitt självbetitlade debutalbum. Det är ett rock 'n roll-album som både känns retro och modernt – och det är en grymt skön debut!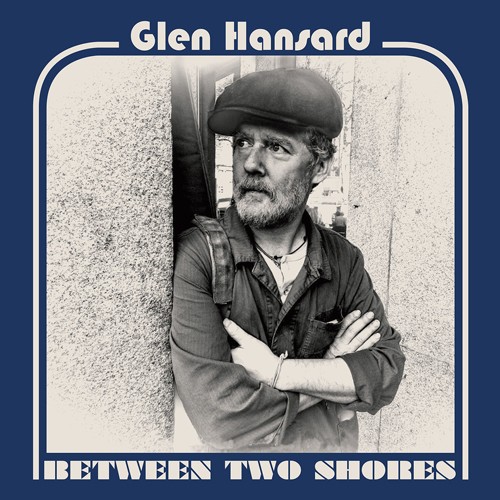 25
Glen Hansard – Between two shores
Glen Hansard var tillbaka med sitt tredje studioalbum.
Och den irländske singer-songwritern smällde till med en riktigt, riktigt bra platta. Det är folkrock med soulkänsla. Det är finfin melankolisk folkrock.
26
Buckets Rebel Heart – 20 good summers
De livedebuterade förra sommaren på Sweden Rock Festival.
Sex månader senare var det dags för Buckets Rebel Heart att skicka ut sin debutplatta: 20 good summers.
Buckets Rebel Heart ger oss klassisk rock med såväl en southern rock- som melodiös touch. Det är både fartfyllda låtar och ballader som ryms i bandets debut. Buckets Rebel Heart ger oss helt enkelt lite av allt – och det låter sjukt bra!
27
Richard Ashcroft – Natural rebel
Mannen. Myten. Rockstjärnan.
Richard Ashcroft var tillbaka – och han var tillbaka med en grym alternativ rockplatta.
Vi fick Natural rebel. Tack!
28
Live – Local 717 (EP)
Det hade gått tolv år sedan vi fick höra det "riktiga" Live på en ny platta.
Nu var det dags igen.
Vi fick femspårs-EP:n Local 717 – och det var en magisk återkomst för det amerikanska alternativa rockbandet.
29
Doomsday Outlaw – Hard times
Det brittiska bandet ger oss hårdrock med en massa bluesinfluenser och de får ihop det på bästa sätt. Då blir det en platta där det inte finns några svaga spår. Ja, det är en platta full av killers! Doomsday Outlaws har aldrig låtit bättre.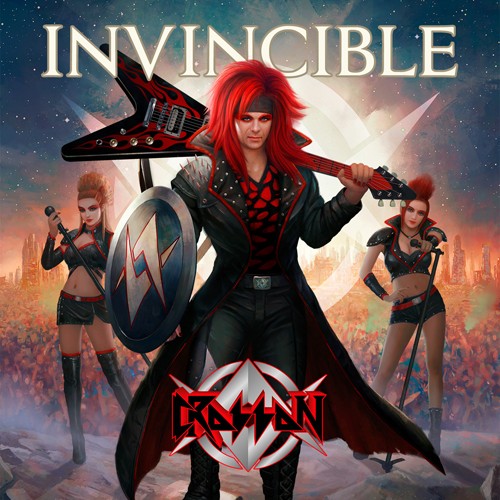 30
Crosson – Invincible
De beskriver sig som Futuristic theatrical rock warriors. Och det gör de rätt i. Crosson var tillbaka med en plattan Invincible som är alldeles makalös. Det är en platta som det spretar en del om. Det är melodiös hårdrock och det är celticpunk och det låter vansinnigt bra! Det spelar ingen roll vilken väg Crosson väljer att gå. Det blir en fullträff vilket som.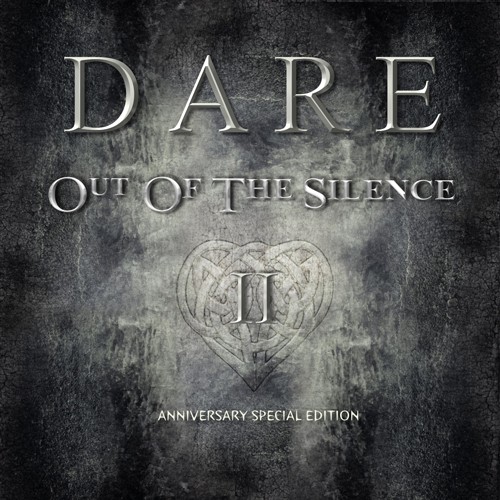 31
Dare – Out of the silence II
Dare gjorde en remake av sitt klassiska album Out of the silence. När de gjorde om låtarna, 30 år efter originalsläppet, så fick vi en lite snyggare produktion annars så känner man igen det här.
32
SHOUT – People of the night
Medlemmarna i SHOUT var mer högljudda och mer partysugna är någonsin tidigare under 2018.
Vi fick tio kanonlåtar och albumet People of the night. Att man skulle få en sådan här heavy metal-platta från Växjö såg man inte komma … Löjligt bra!
33
Worry Blast – .44
Dirty mind, .44, Hot 'n' ready, Drink it all … Egentligen säger låttitlarna mycket vad det handlar om – rak rock avsedd för småklubbar och med en öl i näven. Worry Blast gav oss en riktigt god feststämning rakt av.
34
Nitrate – Real world
Efter en lyssning så tänkte man mest "vilken jäkla debutplatta!"
Det här är en kick ass-platta! Det är en killers, no fillers-platta. Det här är melodiös hårdrock som det doftar 1980-tal över.
35
Judas Priest – Firepower
Judas Priest skickade ut sin bästa platta sedan Painkiller – och det säger inte lite. The Priest is back!
36
Black Veil Brides – Veil
Under 2016 släppte Andy Biersack en soloplatta som Andy Black. Två år senare fortsätte han att skriva rock 'n' roll-historia med Black Veil Brides. Den här lite mörka hårdrocks/glammetal-musiken är grymt bra.
37
Mimikry – GRIT
Under nästan ett års tid skickade de ut sina singlar från GRIT – och det var bra hela vägen. GRIT är en riktigt skön punkplatta som innehåller allt från en jullåt till en sommarplåga …
38
First Aid Kit – Ruins
First Aid Kit har kommit fyra album in i karriären. Ruins är ett så känslosamt album att man minns varför de fick Emmylou Harris att börja gråta …
39
The Alarm – Equals
Det är låtar som man känner igen, men det spelar ingen roll. Rockbandet The Alarm, med Mike Peters i spetsen, tar plats på listan över årets bästa plattor. Cenotaph, Two rivers, Crowd trouble och Beautiful är låtar som man inte får missa!
40
Junior Brielle – Blod (EP)
Visst, det är "bara" en EP, men den är grymt bra. Junior Brielle ger oss dyster-glad elektronisk pop som påminner en hel del om Kent. Det låter lite som om Kent och Robyn hade hittat på något.
41
The Temperance Movement – A deeper cup
Det är bluesig rock 'n' roll som fastnar direkt. Man tror knappast att The Temperance Movement har bytt ut flera bandmedlemmar … Det här är en platta där du inte hittar ett enda svagt spår.
42
Mercy Union – The quarry
Mercy Union ger oss heartland rock och källarpunk som vevs samman på ungefär samma sätt som The Gaslight Anthem gör det. Då kan ni räkna med att det låter bra.
43
Shame – Songs of praise
Vi fick den fantastiska singeln One Rizla för några månader sedan.
Shames debutalbum Songs of praise var inte så dumt det heller …
44
The Generators – Broken stars & crooked stripes
Här finns en handfull med magiska streetpunklåtar. Det är streetpunk med några doser rock 'n' roll och det gungar så sjunkt skönt.
Det här är en punkplatta som man inte får missa! Här finns låtar som Ready set go, Back on the job, Broken stars & crooked stripes, Give yourself up och Heartbrakes and earthquakes. Du vill inte missa någon av dem …
45
Chvrches – Love is dead
Det var den tredje fullängdaren från den skotska synthpoptrion Chvrches och återigen var det kalasbra.
Chvrches är ett sådant där band där det blir kärlek vid första ögonkastet och sedan blir det bara bättre och bättre – även om det låter lite annorlunda denna gång. Det blev lite mer radiovänligt när de för första gången jobbade med en producent utifrån: Greg Kurstin.
46
Hatchie – Sugar & spice (EP)
Hatchie släppte sin debut-EP Suger & spice. Då fick vi en finfin femspårsplatta som hamnar i indierock/drömpopfacket.
47
Hästpojken – Hästpojken är död
Hästpojken var tillbaka med sitt efterlängtade fjärde album.
Då skickade de ut en kalasplatta och en platta som var en av de mest spelade under sommaren!
48
Simple Minds – Walk between worlds
Eter att ha skickat ut en del mindre bra plattor de senaste 20 åren så trodde man nog att Simple Minds hade gjort sitt. Visst, det har funnits guldkorn, men det har inte varit så bra som det var under 1980- och 1990-talet. Det var faktiskt inte ens nära. Inte förrän nu. Walk between worlds känns nästan som en comebackplatta.
49
The Kooks – Let's go sunshine
The Kooks har skickat ut sin sköna indierock/indiepop sedan 2006 då de slog igenom med sitt debutalbum Inside in/Inside out.
Tolv år senare var det dags för The Kooks femte fullängdare – och jag vet inte om de någonsin har låtit bättre.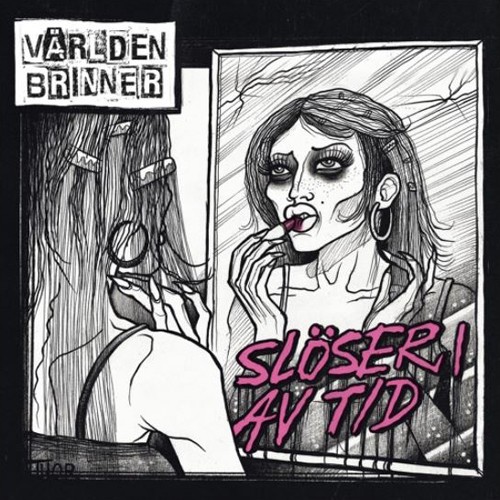 50
Världen Brinner – Slöseri av tid
Det är en platta där det är gasen i botten direkt. Inledningsspåret Krossas ensamma sätter tonen på ett album som är fullmatat med snabba låtar som har allsångsrefränger. Världen Brinner visar att den svenska punken i allra högsta grad lever!
51
The Dogs – The Grief Manual
Vi fick en kalasplatta redan under 2017.
2018 hann inte bli mer än 2018 förrän The Dogs skickade ut en ny och lika bra platta.
52
Daggerplay – Subterranean reality
Daggerplay var tillbaka med sitt andra studioalbum och uppföljaren till Urban campfire songs.
Vi fick Subterranean reality – och då fick vi en punkrockplatta som det svänger om!
53
Hank von Hell – Egomania
Den svarta hatten blev en vit. Hank von Helvete blev Hank von Hell. Och då kom den första Hank-soloplattan – och det är en rock 'n roll-platta som har allt.
Det är fart. Det är gung. Det är humor. Det är Egomania.
54
Alkaline Trio – Is this thing cursed?
Alkaline Trio var tillbaka med sin nionde studioplatta.
Och det här gänget levererade som de alltid har gjort – då kan man räkna med att Is this thing? är en jäkligt bra platta.
55
The Struts – Young & dangerous
Fyra år efter debutplattan var det dags för en ny fullängdare från brittiska The Struts. Då fick vi 13 fräscha rock 'n' roll-låtar på plattan Young & dangerous.
56
The Longshot – Love is for losers
Plötsligt dök den bara upp. The Longshots – som är Billie Joe Armstrongs senaste sidoprojekt – platta Love is for losers. Och jäklar vilken skön platta det är.
57
Groundbreaker – Groundbreaker
Steve Overland var tillbaka med ny musik. Han var det tillsammans med Robert Säll i ett nytt projekt av Frontiers Music s.r.l.
Vi fick Groundbreaker och deras självbetitlande album – och då fick vi AOR av hög, hög klass.
58
The Vaccines – Combat sport
Det är klassisk indierock som blandas med lite pop.
Det är The Vaccines och deras fjärde studioalbum Combat sports – som också kan vara deras bästa hittills.
59
Nordic Union – Second coming
2016 skickade Nordic Union ut sin debutplatta. Det var en smått magisk melodiös hårdrocksplatta som kom lite från ingenstans.
Två år senare var Ronnie Atkins, Erik Mårtensson och Magnus Ulfstedt tillbaka med Second coming – och det är melodiös hårdrock av klass det här gänget bjuder på.
60
Anderson East – Encore
Han skickade ut en alldeles fantastisk southern soul-platta under 2018. Vi får lite americana, lite blues och lite roots rock i det här. Vi får elva låtar där han ger oss en jäkla känsla i varenda ton.
61
Massive Wagons – Full Nelson
En platta med tolv låtar.
En platta fylld med brittisk hårdrock.
Massive Wagons var tillbaka med plattan Full Nelson.
62
Viktor Olsson – Viktor Olsson
Det är uppföljaren till debutalbumet Stenungsund från 2015 och Viktor Olsson har aldrig låtit bättre.
Totalt sett ger Olsson oss tio sköna poplåtar som hamnar någonstans i närheten av Håkan Hellström, Peter LeMarc och Lars Winnerbäck.
63
Sainted Sinners – Back with a vengeance
Sainted Sinners släppte en platta 2017, men fansen behövde inte vänta länge på nästa. I Back with a vengeance fick vi en klassisk hårdrocksplatta – och om du gillade debutplattan så lär du gilla det här.
64
The Mighty Mighty Bosstones – While we're at it
Det hade gått sju långa år sedan The Mighty Mighty Bosstones släppte The magic of youth.
Under 2018 var skapunkbandet äntligen tillbaka med en ny platta: While we're at it – och första halvan är magiskt bra!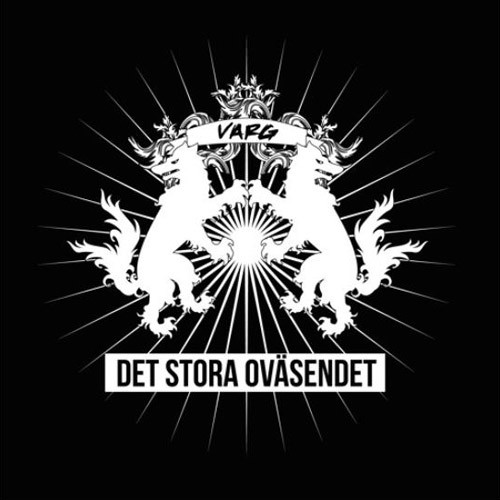 65
VARG – Det stora oväsendet
Det är tyngre rock än tidigare och de har valt bort de irländska influenserna som fanns på en del tidigare låtar. Det är helt klart rätt väg att gå. VARG har aldrig låtit bättre!
66
The Skids – Burning cities
1981 skickade det legendariska punkbandet The Skids ut plattan Joy. Först 37 år senare kom post-punk-pionjärernas uppföljare Burning cities. Fast The Skids låter fortfarande lika bra.
67
Gioeli-Castronovo – Set the world on fire
Första gången som Johnny Gioeli och Deen Castronovo spelade tillsammans på en platta var 1992.
2018 var de tillbaka med den fantastiska melodiösa hårdrocksplattan Set the world on fire.
68
Mikäel – Hemligheten
Det var Mikäels debutplatta och det var något som man verkligen kommer att minnas. Ta en del Adolphson & Falk, en del Kent, en del Ratata och en del Olle Ljungström och skaka runt. Där någonstans har du Mikäel.
69
Ammunition – Ammunition
Erik Mårtensson var tillbaka med ny musik.
Nu var det tillsammans med Ammunition – och visst fick vi en bra melodiös hårdrocksplatta även denna gång.
70
Kyle Craft – Full circle nightmare
Kyle Craft gav oss någon alternativ rock 'n' roll där texterna är rena självbiografin och här finns inte ett enda svagt spår. Inte ens nästan …