Kommer ni ihåg alla de där pojkbanden som poppade upp lite här och var under 1990-talet?
Nu dyker det upp ett även 2019. Det är MOBS som släpper två EP:s. Den ena är Bad love.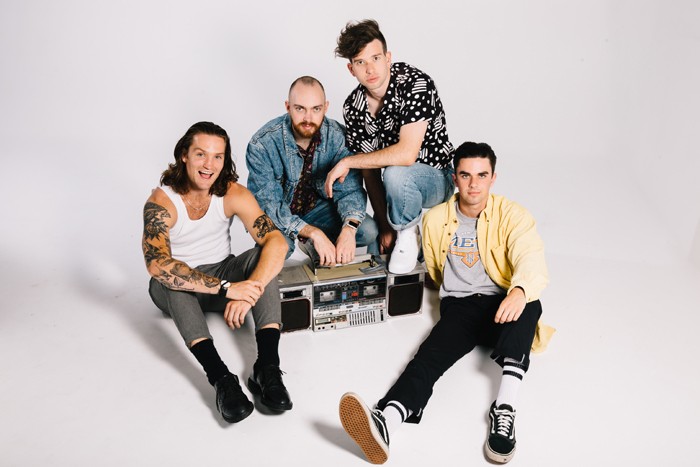 Take That, Backstreet Boys, *NSYNC, Westlife och One Direction är några av de större och mest framgångsrika pojkbanden. Den där pojkbandspopen skapade hysteri över hela världen, men det känns som om det försvann ganska snabbt också.
Det gör att det finns plats för nya band och i Australien finns MOBS som är redo att ta över.
De har börjat arbeta på sitt debutalbum som är tänkt att släppas världen över i år. Fram tills dess finns bland annat EP:n Bad love att lyssna på.
Dark side of a good thing
Oxygen
First time
Dark side (Acoustic)
Och för den som gillar nostalgisk pojkbandspop så lär det här gå hem. Det är catchig powerpop där det även finns plats för synthslingor. Det är tre låtar som har hitpotential. Dessutom får vi en sylvass akustisk version av Dark side of a good thing.
Bandet MOBS började som en akustisk du med Michael Ashfield och Jordan Clarey, men det växte snart och 2015 var line-upen komplett och de ändrade namnet från Move On Be Strong till det kortare MOBS.
MOBS
Jordan Clarey (sång, keyboards)
Michael Ashfield (gitarr)
Matt Purcell (trummor)
Scott MacDougall (bas, keyboards)