Så var det dags för en riktig smällkaramell och det är Vandor som står för den.
De ger oss sitt debutalbum Inte the land of Vandor – och det är ett skönt ställe att vara på …
4/5
Artist:
VANDOR
Albumtitel:
IN THE LAND OF VANDOR
År:
2019
Genre:
METAL, POWER METAL
Skivbolag:
VANDOR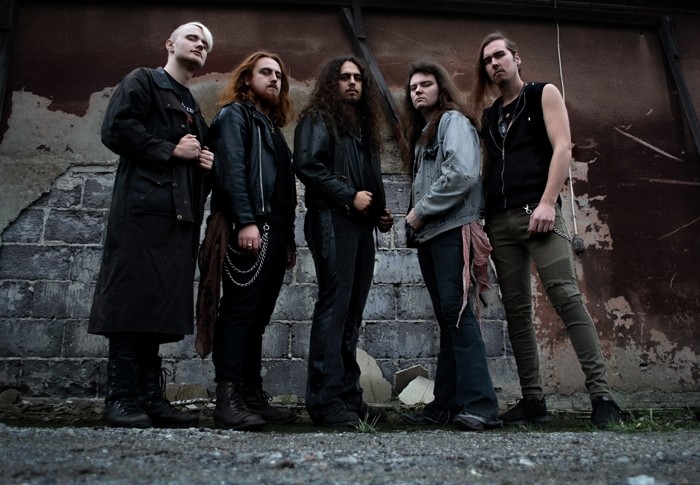 De har hunnit med att skicka ut några singlar, men nu är Vandors debutalbum här.
Och det är bara till att spänna fast sig för här kommer power metal-bandet att bjuda på en åktur i Vandor-land.
Dark times
Wrath of the night
Beneath the sky
Warriors of time
Possessive eyes
Uncover the earth
Serving heir needs
With bleeding hands I stand
The land of Vandor
In the shadows
Det här är en platta som innehåller det som man förväntar sig av ett power metal-album. Det är blixtrande snabba och feta gitarriff, det är krokar som fångar upp dig och det är refränger som det både svänger om och som är mäktiga.
Men Vandor, som bildades av bröderna Alve & Vide Bjerde under 2015, ger oss lite mer. De snubblar även in en del på det progressiva spåret och då kan de leka ut sina metalkänslor ännu mer – och det gör de.
Förstaspåret är Dark times är ingenting annat än ett en minut långt intro, men sedan … Sedan kickar Vandor i gång på alla cylindrar. Vilka riff! Och trummsmiskandet är så snabbt att man får träningsvärk bara man tänker på det. Vandor har presenterat sig och efter det är det bara att hänga på.
Vandor har mycket att bjuda på och de fastnar inte heller i ett och samma spår utan de hittar på lite allt möjligt – inte minst levererar mannen bakom sytnhen: Uno Rosengren. Det är just den delen som gör att Vandor sticker ut en del.
Sedan skadar det ju inte att basen är hur skön som helst eller att sångaren Vide Bjerde leverar hela tiden. Dessutom lyckas Vandor att packa in både snabba och långsammare sound i en och samma låt. Göteborgsbandet gör det på ett imponerande sätt – och de gör det inte bara en gång.
Vandor levererar ett riktigt bra album där det finns flera låtar som man inte får missa. En av dem är Uncover the earth som snurrar in på över 13 minuter. Där få vi dessutom sång från Anja Hedenskog. Den är låten mäktig och mästerlig!
Det är inte säkert att det sätter sig direkt för alla. Det kan behövas några lyssningar för att man verkligen ska komma in i det här, men om du ger Vandor chansen så lär du till slut sitta där med ett flin och mest undra vad fan det var som hände.
Topp tre? Uncover the earth, Possessive eyes och Beneath the sky.
In the land of Vandor släpptes i dag den 31 januari.
Vandor
Vide Bjerde (sång, gitarr)
Alve Bjerde (bas)
Jack L. Stroem (gitarr)
Uno Rosengren (keyboards)
Robin Risander (trummor)