Gillar du americana?
Ja, då har du förmodligen ett av de starkaste plattorna i den genren i år här.
Det är The Roseline som ger oss Constancy.
5/5
Artist:
THE ROSELINE
Albumtitel:
CONSTANCY
År:
2021
Genre:
AMERICANA
Skivbolag:
KING FORWARD RECORDS, RPH RECORDS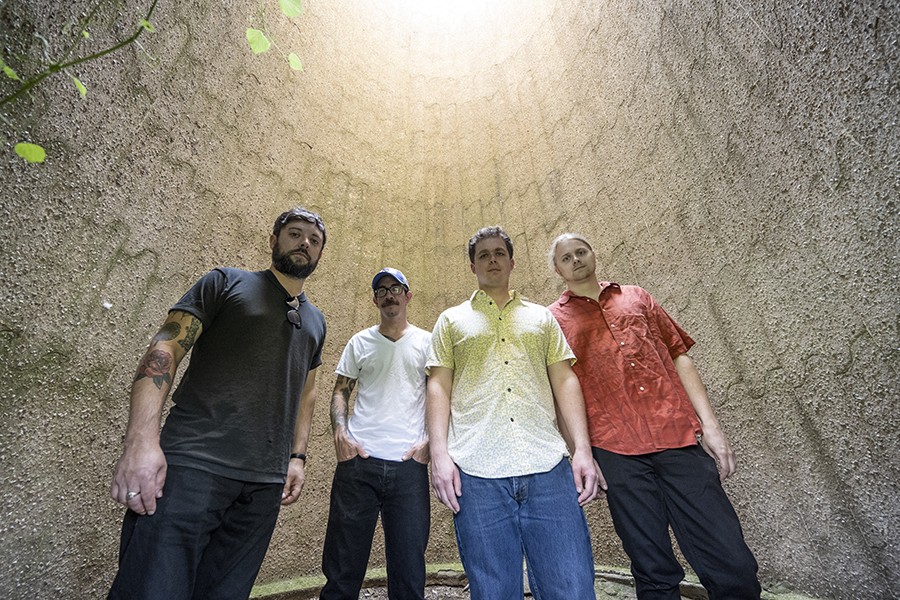 The Roseline, som kommer från Lawrence, Kansas, började som en folkrock-trio av Colin Halliburton, men har sedan växt ut till ett fullband och debutalbumet A wall behind it släpptes 2007.
2021 är diskografin sju album stark:
A wall behind it (2007)
Lust for luster (2008)
Vast as sky (2012)
Townie (2015)
Blood (2017)
Good / Grief (2020)
Constancy (2021)
När The Roseline nu ger oss Constancy så blir det ett makalöst fint album. Det är urstarka låtar från start till mål – och det är låtar som växer för varje lyssning. Det här är verkligen låtar som man behöver höra. Det är definitivt ingen bakgrundsmusik.
Goldie
Seven hundred second chances
Hunker down
Joy
Catalpa
Paper plane
Cash 4 gold
All nighter
Jump the shark
Celebrate!
The Roseline ger oss heartland rock/americana och det låter riktigt bra – och om man ska jämföra med något annat så kanske man kan säga att det är en blandning av Jason Isbell And The 400 Unit och American Aquarium? Fast det är väl egentligen strunt i samma för det här är verkligen en platta som man måste ha hört under detta skivår!
Det är så makalöst bra när Halliburton ger oss låtar med påhittade historier, sanningar och om kärlek och glädje – och man fastnar redan med inledningsspåret Goldie, men det är med Seven hundred second chances som man börjar undra vad tusan detta är?
Det låter så brutalt bra och The Roseline har aldrig låtit bättre än vad de gör på den här skivan! Det är soft, skönt och känslosamt. Det blir inte mindre av den varan när det är mörkt ute där regnet smattrar mot rutan ett nedsläckt, så när som på två stearinljus som brinner, vardagsrum.
När sedan Hunker down snurrar i gång så har man hittar en av årets bästa låtar. Vilken känsla The Roseline gör det här med. Det är ett så skönt sound!
Now all I wanna do is mostly nothin'
Hunker down with you and try to tame
All my peccadilloes and bad habits
Lay 'em to waste

Now all I wanna do is mostly nothin'
Hunker down with you, the cats and the babe
Pull all of the crabgrass in the garden, touch up the paint
It's better than payin' for pain

The Roseline
Nu har dock The Roseline lite till att bjuda på. Ja, det blir ytterligare sju låtar som är makalöst fina och på Constancy finns inte ett spår som inte håller högsta klass.
Gitarrsoundet och gunget i Joy gör att nackhåret reser sig, Catalpa är så känslosam att man tappar bort sig själv trots att man sitter nedsjunken i soffan.
Cash 4 gold bjuder på ett skönt soft gung och om du gillar gitarrsoundet i den låten så vänta då till sistaspåret Celebrate! börjar …
I november turnerar The Roseline i Sverige. Här är datumen:
16 november: Katalin, Uppsala.
17 november: Cafe Smedjan, Norrtälje.
18 november: Holännapaviljongen, Ljusdal.
20 november: Broken Dreams, Borlänge.
21 november: Kontoret, Uddevalla.
22 november: Hotell Hulingen, Hultsfred.
24 november: Biljardkompaniet, Kristianstad.
25 november: Folk å Rock, Malmö.
26 november: Tryckhallen, Falkenberg.
27 november: Garage Bar, Höganäs.
28 november: Twang, Stockholm.