Things change är en smått otrolig platta.
Nu är American Aquarium tillbaka med uppföljaren till den. Hur Lamentations låter?
Tja … minst lika bra!
5/5
Artist:
AMERICAN AQUARIUM
Albumtitel:
LAMENTATIONS
År:
2020
Genre:
AMERICANA, ROCK
Skivbolag:
NEW WEST RECORDS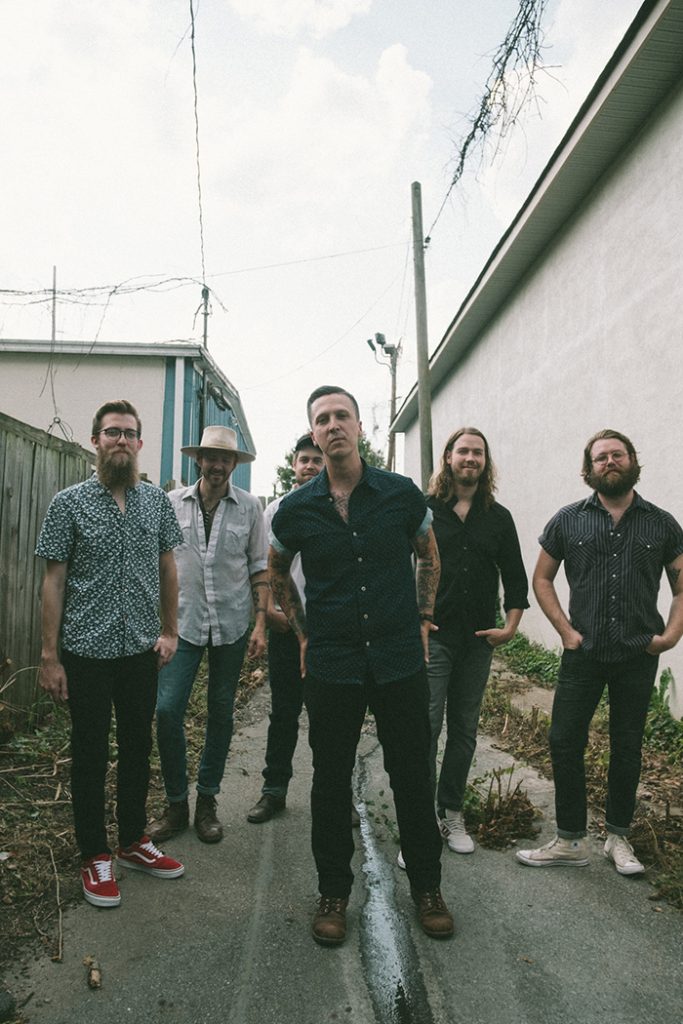 Det var under 2018 som BJ Barham och American Aquarium släppte albumet Things change.
Då var det med en ny line-up. Även denna gång har det skett en del ändringar i bandet som nu består av BJ Barham (sång, gitarr), Shane Boeker (gitarr), Neil Jones (gitarr), Alden Hedges (bas), Ryan Van Fleet (trummor) och Rhett Huffman (piano, orgel).
Det är bara de två förstnämnda som finns kvar i American Aquarium sedan förra albumsläppet.
Antique hearts (2006)
The bible and the bottle (2008)
Bones (2008)
Dances for the lonely (2009)
Small town hymns (2010)
Burn. Flicker. Die. (2012)
Wolves (2015)
Things change (2018)
Lamentations (2020)
Det är otroligt imponerade av Barham som återigen får ihop en kanonplatta tillsammans med sitt American Aquarium.
Det är tio urstarka låtar:
Me + mine (Lamentations)
Before the dogwood blooms
Six years come September
Starts with you
Brightleaf + Burley
The luckier you get
The day I learned to lie to you
A better south
How wicked I was
The long haul
As a songwriter, my number one job is to observe and then translate what I observe into a song, a story, a lesson. I'd be doing myself and the listener a huge disservice if I didn't talk about the things I see, which is a country, divided.

BJ Barham
När man tror att BJ Barham har nått sin topp, att han har tömt ut det där sista så visar han gång på gång att källan till låtar aldrig tycks sina hos honom.
Ta bara förstaspåret Me + mine (Lamentations). Här bjuder American Aquarium på en mörkare heartland rock-låt.
Det låter faktiskt en del som Bruce Springsteen – det gör även The luckier you get. Båda låtar är skitbra där den förstnämnda ändå sticker ut lite extra.
You see, me and mine, we ain't the kind
To sit around idle and complain
We're tough as nails, mean as hell
Without an ounce of quit in our veins
But the harder we work, the more they take
Till all the good is gone, for goodness sake

American Aquarium
Vilken start det är på plattan! Nackhåret reser sig direkt! Det är en sådan känsla i detta. BJ Barhams, som är en grym låtskrivare, alternativa country/rock/americana blir ta mig tusan bara bättre och bättre.
När man tror att han har nått sin topp så bevisar han bara motsatsen och visar att han fortfarande utvecklas och och det känns som om han gör allting lite, lite bättre för varje gång för visst är det i grund och botten en Barham som man känner igen – och då kan det väl bara sluta på ett sätt. Det kan bara sluta med att man spelar plattan om och om igen.
Lamentations är en klassplatta som rekommenderas varmt! Albumet är producerat av Shooter Jennings som säger så här: "I was already an American Aquarium fan, first and foremost. Then, from my first listen to the material for the new album, I knew I was going to be part of something really special in American Aquarium's journey. What a songwriter … and what a band!"
Topp tre? Me + mine (Lamentations), A better south och The luckier you get … och The long haul. Sedan är ju alltid The day I learned to lie to you smått magisk.
Lamentations släpptes den 1 maj.