Det härliga poprock/alternativa rock-bandet Texas släpper albumet Hi.
Då har de plockat fram en del gamla låtar plus ett det blir ett helt gäng med nyskrivet material.
4/5
Artist:
TEXAS
Albumtitel:
HI
År:
2021
Genre:
ROCK, POPROCK, ALTERNATIVE
Skivbolag:
BMG RIGHTS MANAGEMENT

Texas bildades 1986 av Johnny McElhone och Sharleen Spiteri. Debutalbumet kom ett par år senare och nu har det blivit tio studioalbum från det skotska bandet.
Southside (1989)
Mothers heaven (1991)
Ricks road (1993)
White on blonde (1997)
The hush (1999)
Careful what you wish for (2003)
Red book (2005)
The conversation (2013)
Jump on board (2017)
Hi (2021)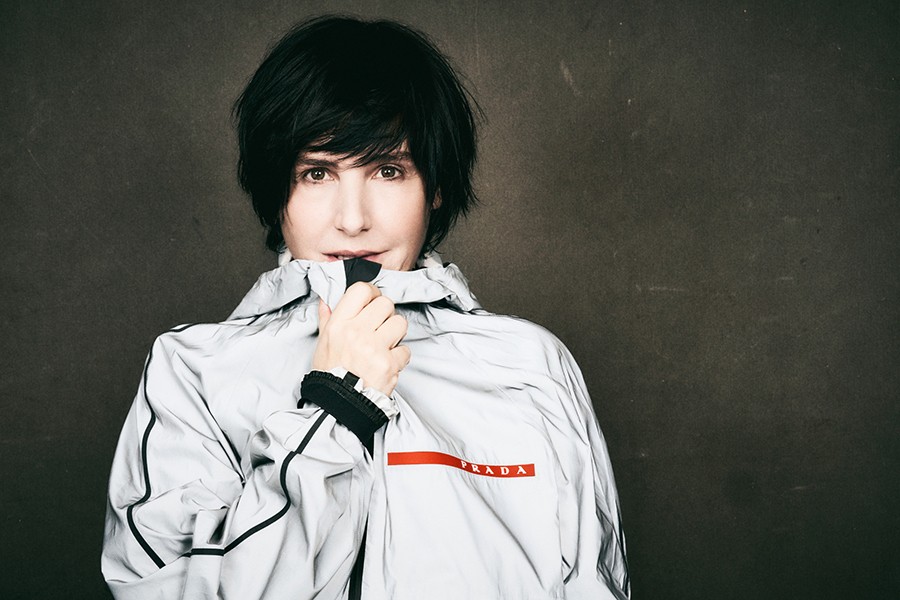 De hade framgångar – två miljoner sålda skivor och topp tre på albumlistan i UK – med debutalbumet Southside, men såväl Mothers heaven som Ricks road togs emot småkyligt. Det är lite konstigt för det där är utan tvekan två bra album.
I stället dröjde det till 1997 då de fick sitt stora genombrott. Det var då Texas släppte det fantastiska albumet White on blonde som sålde sex gånger platinum.
Det där albumet är faktiskt en orsak till att Hi spelades in. Under 2018 hittade Texas, som funderade på att göra ett "lost"-album, en del inspelningar av låtar som hade blivit över när de gjorde White on blonde. Fast när de lyssnade på låtarna tog de en ny vändning. De lade ned "lost"-tankarna och började skriva på sitt tionde album, Hi.
Our excitement at finding the old recordings collided with our excitement from back then and, suddenly, new songs started coming. It felt like us, now, collaborating with ourselves of 25 years ago.

Sharleen Spiteri
Ah, bara man tänker på White on blonde-albumet så blir man glad. Där finns låtar som Halo, Put your arms around me och titelspåret. Där finns också den makalösa låten Say what you want.
Den sistnämnda låten skulle sedan dyka upp i en ny skepnad. Under andra halvan av 1990-talet gjorde Texas och Method Man, som är en del av Wu-Tang Clan, en ny version av den: Say what you want (all day, every day). Den låter kalasbra även på det sättet – och runt 25 år senare så är det dags för ett nytt samarbete mellan Texas och Wu-Tang Clan för bland de här nya låtarna finns singeln Hi.
Mr. Haze
Hi (with Wu-Tang Clan)
Just want to be liked
Unbelievable
Moonstar
Dark fire
Look what you've done
Heaven knows
You can call me
Sound of my voice
Falling
Hi
Had a hard day
Had to leave
Det är något speciellt med samarbetet mellan Texas och Wu-Tang Clan. Då är det ändå musik som egentligen är på kollisionskurs …
Det skotska bandet, med Sharleen Spiteri i spetsen, har bjudit på sin härliga poprock/alternativa rock sedan slutet av 1980-talet.
Amerikanska Wu-Tang Clan har gett oss sin hip-hop sedan 1990-talet.
Och så jäkla mycket gemensamt har de inte – fast det är väl det som gör att det blir så lyckat. Texas och Wu-Tang Clan visar i alla fall – återigen – att det går hura bra som helst att blanda poprock/alternativ rock med hip-hop …
I'm gonna take my time on this road
I've gotta find a place we call home
I've gotta change your mind, yeah, before we get old

Texas och Wun-Tang Clan
Även om det var gamla demos som var startskottet till det här albumet så handlar det inte om att försöka göra White on blonde-albumet en gång till. Texas har gått framåt och det vi får 2021 är ett mer modernt sound. Det är givetvis fortfarande Texas, poprock, alternativ rock och Sharleen Spiteris röst som man alltid känner igen.
Man hör det redan på Mr. Haze. Här blir det poprock med någon discokänsla! Det är ett grymt härligt gung på den här pärlan som har en sampling från Donna Summers låt Love's unkind. Den låten är en av flera som dateras tillbaka till White on blond-inspelningarna. Den skulle faktiskt ha varit med på det albumet, men blev bortsorterad. Den passar – i en omarbetad version – dock alldeles utmärkt här.
En annan låt som sticker ut är Unbelievable. Texas brukar inte göra så många ballader, men här gör de en. Det blir en pianoklingande ballad som Spiteri gör med en jäkla känsla. Ja, det känns nästan som om något går sönder inombords …. och orkesterpartierna – som är hur vackra som helst – spelades in redan för några år sedan, i en kyrka i Islington.
Dark fire, som har någon 1960-talskänsla, är även det en härlig låt precis som Moonstar och den sommarvarma Look what you've done som är en duett tillsammans med Clare Grogan (Altered Images).
You can call me är en annan Texas-höjdare. Det är något med Spiteris röst som gör att man fastnar i den här softa låten. När det dessutom dyker upp lite stråkar så … japp!
Hi är helt klart en härlig platta som rekommenderas varmt.
Noterbart är att delar av albumet, precis som Jump on board (2017), är inspelat i Sverige och i Kävlinge. Där har Angelica Björnsson sin studio och hon har producerat, programmerat och varit med i låtskrivandet i delar av albumet. Björnsson spelar dessutom gitarr och medverkar även på kör i flera låtar.
Hi släpps på fredag, i morgon den 28 maj. Missa inte intervjun med Sharleen Spiteri som du hittar här.
Texas
Sharleen Spiteri (sång, gitarr)
Tony McGovern (sång, gitarr)
Ally McErlaine (gitarr)
Johnny McElhone (bas)
Eddie Campbell (keyboards)
Michael Bannister (keyboards)