Här kommer det en jäkligt skön rockplatta från Norge.
Det är Razorbats som ger oss Mainline rock 'n' roll.
5/5
Artist:
RAZORBATS
Albumtitel:
MAINLINE ROCK 'N' ROLL
År:
2021
Genre:
ROCK
Skivbolag:
ROB MULE RECORDS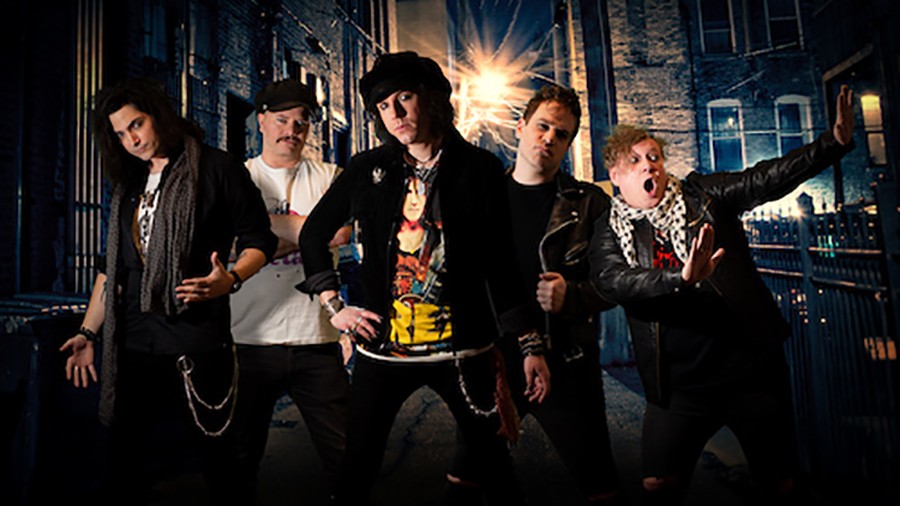 Razorbats uppmärksammades internationellt redan med sin debutplatta Camp rock som släpptes 2015.
De följde upp det albumet med II som släpptes tre år senare. Båda albumen lyckades smita förbi högtalarna här hemma så Mainline rock 'n' roll blir det första som man hör från det norska scandirockbandet som har delat scen med band och artister som The Offspring, Rise Against, The Wildhearts och Michael Monroe.
Det blir nio låtar på Mainline rock 'n' roll.
Rock 'n' roll kills
Working for the weekend
Rebel soul
Little Ms. Crazy
Big time
The city
Cocaine karma
White trash radio
Venice
Nightcrawlers
Mainline rock 'n' roll tells stories of big dreams, partying, temptations, break ups and social stigma. Universal themes that are part of the life you choose as a rock soldier. The album is a tribute to the rocker lifestyle and life should be a party! So join us for a ride to the dark side!

Razorbats
Oj, oj, vilka låtar vi får här. Gillar du blandningen av klassisk rock, powerpop och lite punk som det doftar 1970- och 1980-tal över så sug åt dig detta så fort du bara kan – för det här är en platta att minnas.
Ja, Mainline rock 'n' roll – som är en hyllning till livet som en rocker – kommer att bli en klassiker i min bok och det är en platta som passar alldeles utmärkt på vilken fest som helst!
Razorbats berättar som stora drömmar, fester, frestelser och om uppbrott. De ger oss allting förpackat i deras egen rock 'n' roll som är som rena giftet. Om man ska jämföra med någonting annat så kanske Rick Springfield som han lät på albumen från 1980-talet? Det går onekligen åt det hållet och då kan ni räkna med att det låter bra!
Topp tre? Alltså, hela plattan är verkligen fantastisk så det får bli topp fem: White trash radio, Little Ms. Crazy, Rebel soul, Working for the weekend och Venice.
Razorbats
Paul Vercouteren (sång)
Kjetil F. Wevling (gitarr)
Asle Tangen (gitarr)
Martin Korsgaard Hervig (bas)
Christian Håpnes Svendsen (trummor)