Rotten Mind gjorde en grym punkplatta förra året.
Nu släpper sångaren och gitarristen Jakob Mind från det bandet sin debutplatta – och gissa om det låter bra?!
5/5
Artist:
JAKOB MIND
Albumtitel:
THE ONE WHO GOT AWAY
År:
2021
Genre:
PUNK
Skivbolag:
LÖVELY RECORDS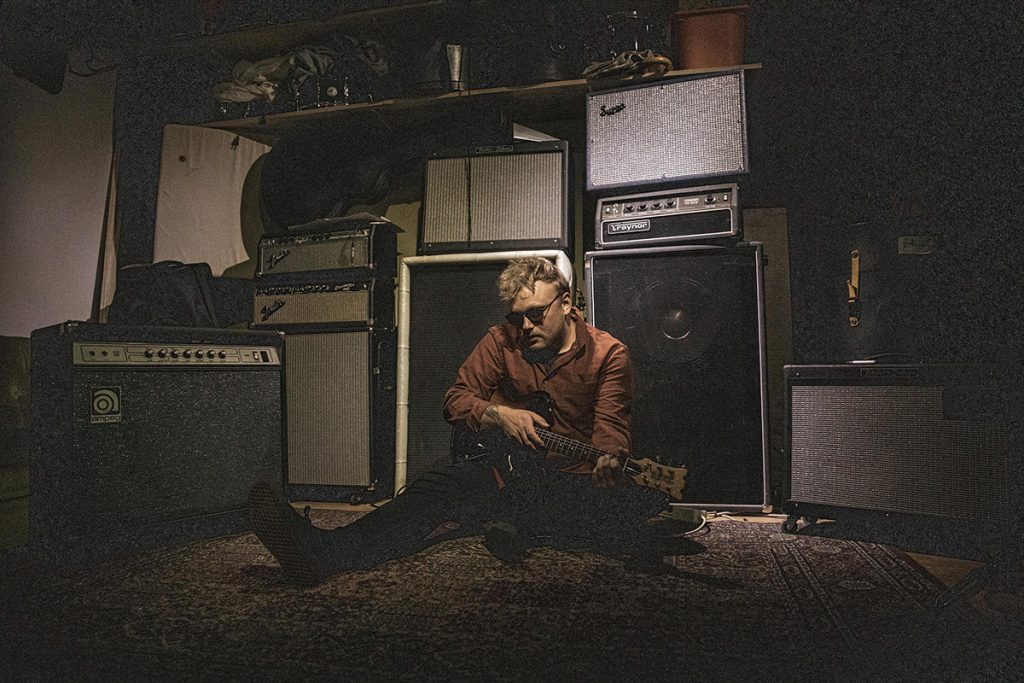 På Rat city dog boy-plattan fick vi opolerade, stökiga och energiska punklåtar. Med tanke på hur bra den är så hoppas man givetvis på något liknande även när Jakob Mind (Jakob Arvidsson) ger sig ut på lite mer okända vatten och gör ett soloalbum.
The one who got away
Watch the city burn
7 days
Let them know
The little evil one
Rock n' roll's got me all messed up
On the floor
You wanted me to hang around you
Too fast to see
I don't wanna be (around) you
Jakob Mind låter dock inte som Rotten Mind. Visst får man många vibbar och energin finns definitivt kvar från det bandet – konstigt vore väl annars – men som soloartist blir det punk som lutar över åt indiehållet från Jakob Mind.
Man får faktiskt en del vibbar från Broder Daniel, och 1990-talsindierock över huvud taget här, och eftersom de är gamla favoriter så hinner inte ens första låten vara 55 sekunder gammal förrän man har fått sätta sig tillrätta och låta albumet börja om från början. Detta är ett sådant där album där man inte vill missa något. Man vill liksom inte en låt komma undan …
I låt efter låt sitter man och försöker sjunga med när Jakob Mind ger oss låtar om någon som kom undan, om rock 'n roll, om att få se staden brinna och inte minst om att en vecka kan få alldeles för fort. Det är låtar som handlar om livet i allmänhet.
Alltså, detta låter grymt bra! Den här punken, där det finns influenser från band som Buzzcocks, Wipers, Dead Boys och Ramones är alldeles lysnade!
Sedan är det hur skönt som helst att han varierar sig. Låtarna är allt från punk, indiepunk och post-punk till surfrock och 1950-1960-talsrock 'n' roll.
Topp tre? 7 days, You wanted me to hang around you och The one who got away … fast varenda låt är ruggigt bra! Detta är verkligen en missa för fan inte-platta!