Sleaze- och glamrock med punknerv.
Så beskriver man enklast Plastic Tears som nu är aktuellt med albumet Anthems for misfits.
4/5
Artist:
PLASTIC TEARS
Albumtitel:
ANTHEMS FOR MISFITS
År:
2021
Genre:
ROCK
Skivbolag:
WORMHOLEDEATH RECORDS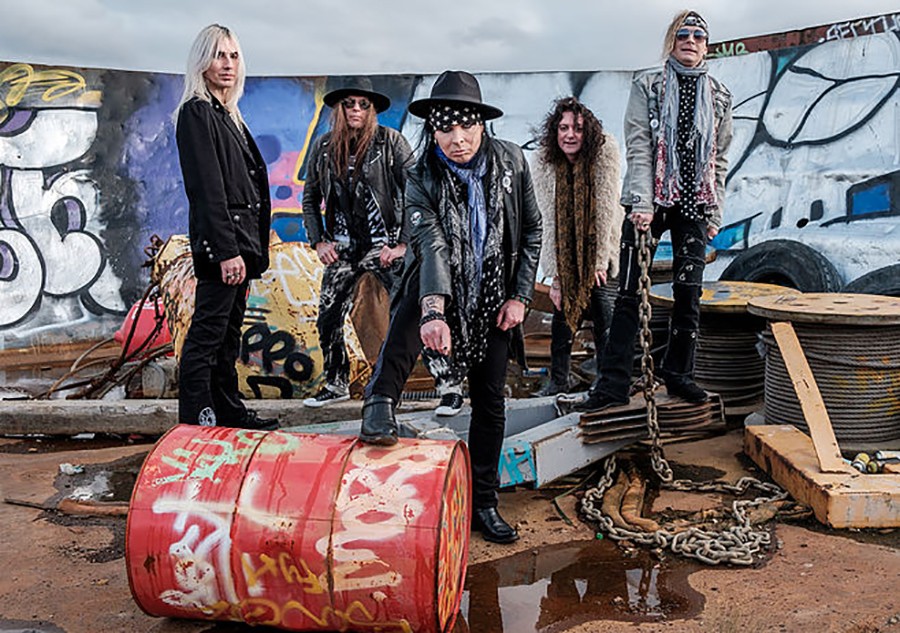 Med Anthems for misfits är Helsingforsbandet framme vid sin fjärde fullängdare.
Frågan är om inte detta dessutom kan vara det bästa som de har gjort för det är onekligen tolv sköna rock 'n roll-låtar som utgör det här albumet.
Doomsday girls
Riot zone
Clash in the night
Look of lies
Hallucinations
Divine
Radar eyes
Restless outsider
Nobody likes a crybaby
Candlelight hate affair
Communication
Imaginary virgin Mary
Det är en rätt kul platta som Plastic Tears, som bildades redan på 1990-talet och som enligt de själva har varit med om så mycket drama inom bandet att det skulle räcka till en såpopera, ger oss.
Den är kul på så sätt att de inte står och stampar på samma ställe. Det är inte samma låt som är gjord på tolv olika sätt om man säger så.
Här finns i stället slezerocklåtar, poprocklåtar, någon powerpoplåt, någon låt som nästan är rockabilly och här finns rocklåtar med punknerv. Här finns också låtar snuddar vid gothic och här finns låtar som har poprefränger.
Plastic Tears gör liksom vad de känner för. Om det spretar? Äh, det är kul att lyssna på – för varenda låt är bra och grunden är ändå lättlyssnad sleazerock och man kan höra att deras influenser är klassisk rock, punk och 1970-talets gramrock.
Topp tre? Riot zone, Look of lies och Clash in the night.
Plastic Tears
Miqu December (sång)
Andy Whitewine (gitarr)
Juha Pietiläinen (gitarr)
Edu Kettunen (bas)
Eco Xtasy (trummor)