Ett av de album som man har sett fram emot mest i år är The Smashing Pumkins Cyr.
Nu finns det här och det låter precis lika bra – och annorlunda – som singlarna har skvallrat om att det skulle bli.
4/5
THE SMASHING PUMPKINS
Albumtitel:
CYR
År:
2020
Genre:
ALTERNATIVE, ROCK
Skivbolag:
SUMERIAN RECORDS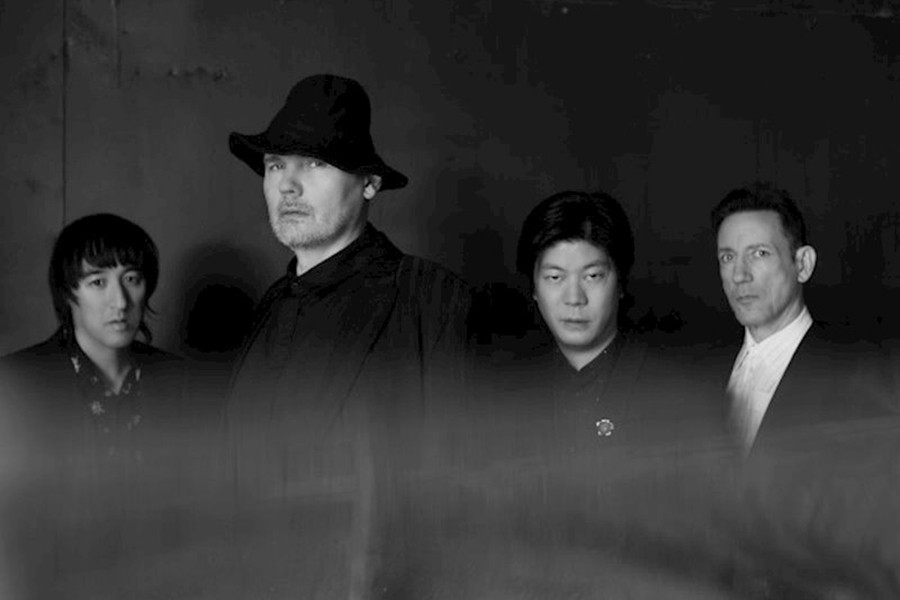 Startskottet för The Smashing Pumpkins gick 1988 då Billy Corgan lämnade bandet The Marked och Florida för att flytta hem till Chicago. Här började han smida planer på ett nytt band.
32 år senare har The Smashing Pumkins gett oss elva album:
Gish (1991)
Siamese dream (1993)
Mellon collie and the infinite sadness (1995)
Adore (1998)
Machina/The machines of God (2000)
Machina II/The friends & enemies of modern music (2000)
Zeitgeist (2007)
Oceania (2012)
Monuments to an elegy (2014)
Shiny and oh so bright, vol. 1 / LP: No past. No future. No sun. (2018)
Cyr (2020)
The Smashing Pumkins har några alldeles fantastiska album i ryggen där de fyra första sticker ut – även Shiny and oh so bright, vol. 1 / LP: No past. No future. No sun. från 2018 är en höjdare.
Ja, stundtals är det ta mig tusan mästerligt. Stundtals kan det dock bli … mindre bra. The Smashing Pumpkins kan vara lite ojämna, men då blir man också desto gladare när man får en dubbelplatta som Cyr.
The colour of love
Confessions of a dopamine addict
Cyr
Dulcet in E
Wrath
Ramona
Anno Satana
Birch grove
Wyttch
Starrcraft
Purple blood
Save your tears
Telegenix
Black forest, black hills
Adrennalynne
Haunted
The hidden sun
Schaudenfreud
Tyger, tyger
Minerva
In Cyr you get 20 pieces of fractured ideology, neither here nor there but that's sort of the point. To ape that which in the post-technology age is not so easily defined and pinned down, but can be shown in a lithe, restless melody.

Billy Corgan
The Smashing Pumkins väljer att göra sina låtar lite mer poppiga och då blir det också låtar som fastnar direkt.
Det är fortfarande The Smashing Pumpkins, men de känns kanske lite mer moderna i soundet. Det är definitivt mer synthigt … Redan med inledningsspåret The colour of love hör man att Billy Corgan och company har lekt sig fram med både synthar och annat. Det är dock gitarrsoundet och Corgans sång som ser till att man mest tänker att "Fan! The Smashing Pumpkins är lysande!" Synthsoundet är liksom mest en trevlig överraskning.
Och i låt efter låt sitter man mest och ler. The Smashing Pumkins levererar verkligen klasslåtar. Visst, det kanske är i synthigaste laget för en del, men det låter så jäkla bra!
Det handlar inte om några glada synthpoplåtar. The Smashing Pumkins är fortfarande lite mörkare alternativ rock. Nu har de bara lagt till en rejäl synthtvist.
Topp tre? Cyr, The colour of love och Ramona.