Det började som ett band, men numera är Bully Alicia Bognannos soloprojekt.
Det är knappast någon överdrift att säga att hon klarar sig bra på egna ben …
4/5
Artist:
BULLY
Albumtitel:
SUGAREGG
År:
2020
Genre:
ALTERNATIVE, GRUNGE, ROCK, PUNK
Skivbolag:
SUB POP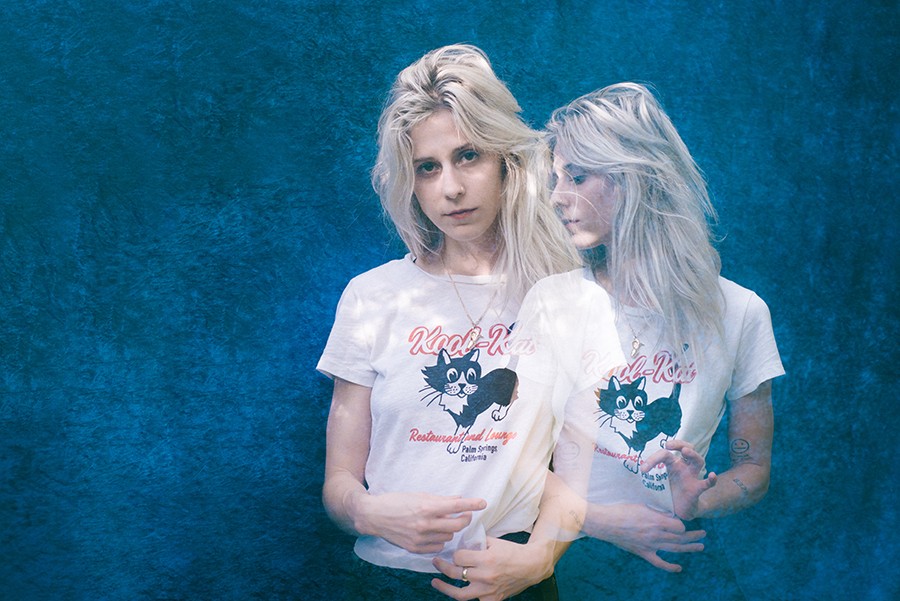 Bully drog i gång under 2013 och det har blivit tre album.
Feels like (2015)
Losing (2017)
Sugaregg (2020)
Nu gör inte Alicia Bognanno allting själv. Hon har med sig Wesley Mitchell på trummor och Nick Byrd på bas. De har fått ihop en platta att minnas …
Add it on
Every tradition
Where to start
Prism
You
Let you
Like fire
Stuck in your head
Come down
Not ashamed
Hours and hours
What I wanted
There was change that needed to happen and it happened on this record. Derailing my ego and insecurities allowed me to give these songs the attention they deserved.

Alicia Bognanno
Bognanno har fått diagnosen som bipolär och har nu fått behandling för det. Det har hjälpt henne i låtskrivandet där nya dörrar har öppnats och hon känner varken osäkerhet eller paranoia längre. Like fire, Prism och Come down är exempel på låtar där hon har hittat nya vägar att gå.
Annars bjuder Alicia Bognannos Bully oss på en stökig tillställning. Det blir en ganska massiv ljudvägg som man springer in i när alternativ rock, grunge och grunge packas in i ett paket som ser ut som en gitarr.
Det är låtar som nästan försöker riva sig ut genom högtalarna och det går inte att lyssna på detta på en lagom volym. Det går inte. Det är bara till att dra upp volymen och låta Bully, som har influenser från exempelvis Hole, PJ Harvey och The Breeder, fyra av låt efter låt – och plattan kickstartar direkt med Add it on och sedan kan du inte räkna med att det blir någon lugn stund, förutom någon ballad, förrän What I wanted har tystnat. Och när musiken har tystnat börjar man om för detta är den bästa plattan som Bully har gjort.
Topp tre? Prism, Where to start och Every tradition. Like fire är en annan skön låt och här får man en del The Smashing Pumpkins-vibbar.