Hur många heavy metal-band från Mexiko brukar du lyssna på?
Här finns i alla fall ett: Jet Jaguar.
De har släppt sin debutplatta Endless nights.
4/5
Artist:
JET JAGUAR
Albumtitel:
ENDLESS NIGHTS
År:
2020
Genre:
HEAVY METAL
Skivbolag:
PRIDE & JOY MUSIC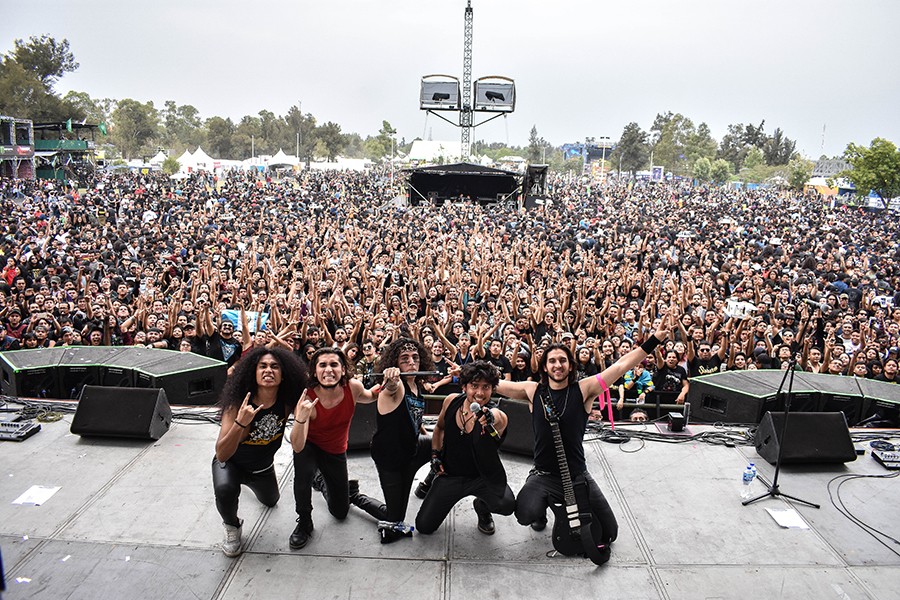 Jet Jaguar bildades under 2014 och kommer från Cancún, Mexiko. 2016 släppte de sin debut-EP Zero hour. Året efter gjorde de sin första turné i hemlandet och det blev även en turné i Europa. De blev dessutom det första latinamerikanska bandet som någonsin har spelat på Wacken Open Air Metal Battle i Tyskland samma år.
Tre år senare har metalbandet kommit fram till sin debutplatta: Endless nights.
Jet Ranger
Mr. Lee
Blinding lights
R.O.D. (Race or die)
Tormenta
Up to the top
No surrender
Final prayers
Nunca más
10,000 Voices
Detta är melodisk metal som går i fotspåren av Ozzy Osbourne, Metallica, Judas Priest, Dio, Iron Maiden och Hammerfall. Det är snabbt, tungt och melodiöst. Stundtals blir det fett som fan … Fast för en annan – som inte gillar när det bara går snabbt och det bara är mycket av allt – så fungerar detta väldigt bra.
Den tyngsta låten är Final prayers och här går det undan alltså. Fast Jet Jaguar gör det på ett skitbra sätt och det där gitarrlirandet gör ju sitt till …
Annars är det när de inte riktigt går all in som det låter som bäst och då blir det låtar som Jet Ranger, No surrender och Mr. Lee som blir favoriter. Det är dock en jämn platta och med tanke på att man hade noll koll på hur ett mexikanskt metalband skulle låta så är detta en positiv överraskning.