Det är mörkt och deppigt, men samtidigt är det energifyllt.
Då blir Beverly Kills debut-EP Elegance in a state of crisis ett riktigt spännande släpp.
4/5
Artist:
BEVERLY KILLS
Albumtitel:
ELEGANCE IN A STATE OF CRISIS (EP)
År:
2020
Genre:
INDIE, POST-PUNK
Skivbolag:
WELFARE SOUNDS & RECORDS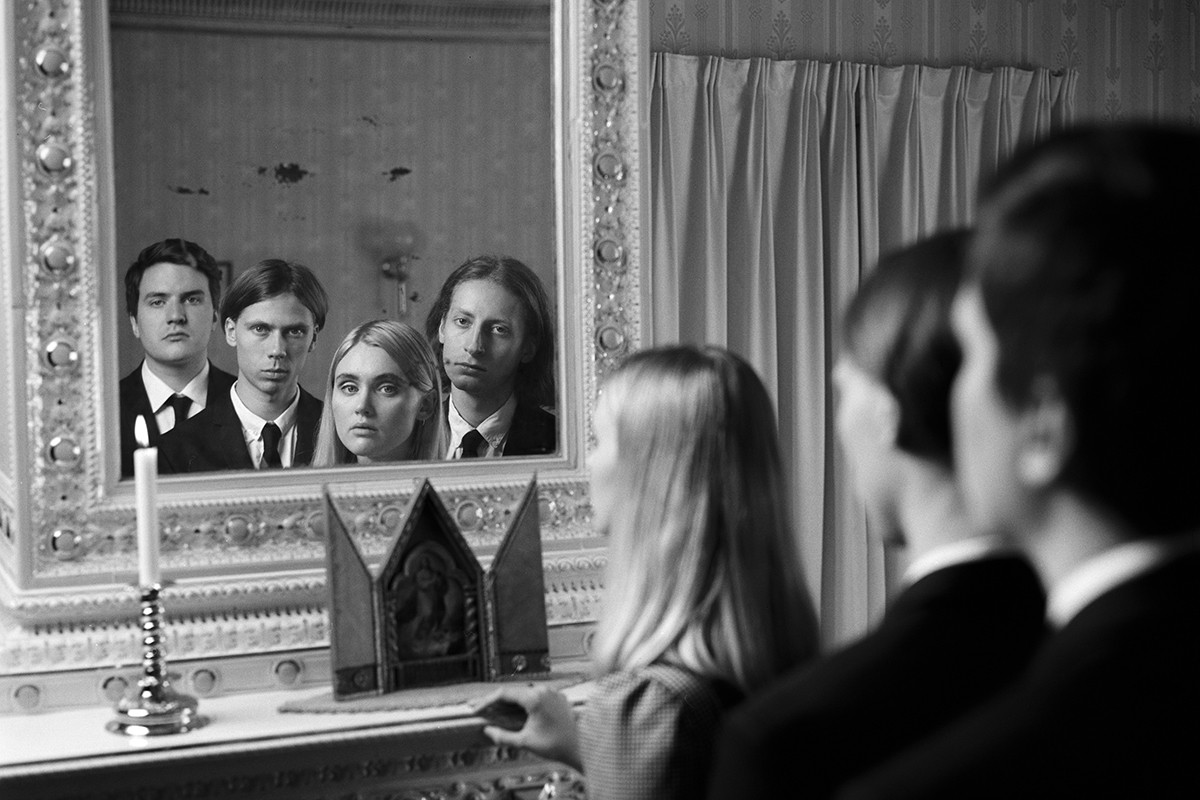 Det var under 2018 som Beverly Kills debuterade med låten Fourteen. Nu – två år senare – låter bandet bättre än någonsin. Göteborgsbandet bjuder på någon indierock/postpunk som känns allt annat än sommarglad …
Divine
New Year's Eve
I dreamt in commercials
A scarlet night
Seven sisters
Elegance in a state of crisis är i sin helhet ganska deppig. Samtidigt så hade det känts konstigt att skriva någonting annat eftersom det mesta av den musiken vi lyssnar på är deppig. Men ändå, det är rätt skönt att få vältra sig i det negativa. Den ger en nyans av vad vi har hittat i oss själva, nu när vi har vågat gräva ännu djupare än förut. Texterna är ett kvitto på det tumult vi har levt i de senaste två åren. Musiken är mer oss själva än vad vi någonsin varit. Elegance in a state of crisis är en rättvis introduktion till Beverly Kills på alla sätt och vis.

Beverly Kills
Det är en skönt sound som Beverly Kills bjuder på. Det är indierock och post-punk. Det är gitarrer och synthar. Lägg sedan till rytmsektionen och sången från Alma Westerlund så sätter de ihop en vass platta som dessutom växer för varje lyssning. Det är ju lite så det kan vara med lite mörkare musik.
Bästa spåret? I dreamt in commercials.
EP:n är inspelad i Welfare Sounds studio och har producerats av Per Stålberg och Kalle Lilja. Alla låtar är skriva av Beverly Kills.
Beverly Kills
Alma Westerlund (sång, synth)
John Jonsén (gitarr)
Viggo Mattsson (bas)
Hampus Höggren (trummor)