Niklas Rapp släppte sin debutplatta 2015.
Då handlade det om att sjunga på svenska. När han släppte sitt andra album valde han att gå över till engelska – och han gör sig ännu bättre så här …
4/5
Artist:
NIKLAS RAPP
Album:
NIKLAS RAPP (DELUXE VERSION)
År:
2020
Genre:
ROCK
Skivbolag:
ZOYA MUSIC, DALAPOP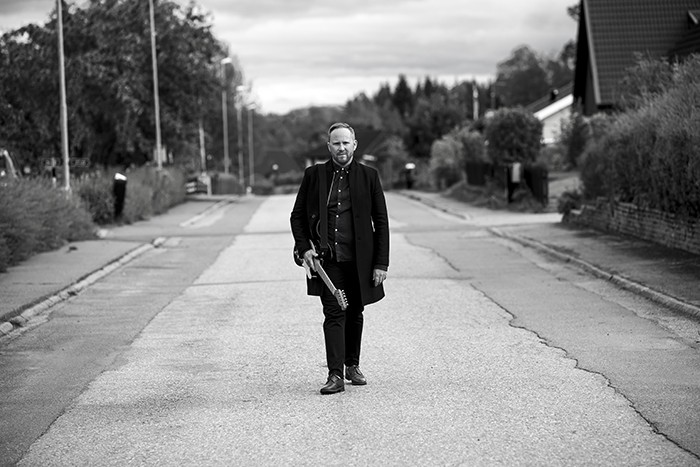 Nu är det inte första gången som Niklas Rapp, som är bror till Broder Henrik Rapp, gör låtar på engelska. Han har tidigare skickat ut en del singlar där han har valt att sjunga på engelska.
Och det lyfter det lite extra när han väljer att ha engelska texter. Ja, det växer inte så lite …
Den här musiken som bygger på akustisk gitarr och piano och som hamnar i singer-songwriter/folkrock-sfären gör sig onekligen bäst så här. Ska man jämföra Rapp med något annat svenskt band så kanske det inte är fel att nämna Selma & Gustaf With The Unmarried Queen.
Oh brother
Time is all (I need, dad)
Then
The stream
Mr. Indecision
I
A bible short
Light me up
Miracles
Ska man jämföra Rapps debutplatta med denna så är det väldigt stor skillnad. Den självbetitlade skivan känns mer genomarbetat och är mer välgjord. Niklas Rapp har lagt till flera dimensioner i sitt sound när han har haft ett band, som består av Jerker Odelholm (Lars Winnerbäck), Andreas Dahlbäck (Ulf Lundell) och Per Westling (Kristofer Åström), i ryggen.
Det är känslomässiga låtar och redan med inledningsspåret Oh brother så har håret på armarna börjat resa sig. Det där är dock bara starten på en jättefin musikresa.
När Time is all (I need, dad) har snurrat i gång tvingas man att pausa, släcka ned, tända något stearinljus, höja volymen och börja om. Detta vill man verkligen koncentrera sig på. Det är en makalös låt! Vilken känsla!
Then och I är två andra låtar som får hjärtat att slå något extra slag. Det här soundet vill man verkligen ha mer av …
Light me up är mer avskalad, men det är också en singel som Rapp släppte 2017. Kanske att man får en del Mumford & Sons-vibbar? Det är gitarr och piano som styr det mesta. Även Miracles är en äldre låt.
Om man skulle summera allt? Repeat!