Det kom ett mejl.
Ja, det kommer en jävla massa mejl nu för tiden.
Men detta – från trummisen i Sonic Kharma – var något som stack ut.
Det var ett riktigt skönt mejl som värmde både hjärta och själ – och jag gissar att det har hög igenkänningsfaktor för många musiker …
Mejlets avsändare var Pryll Tellegård i rockbandet Sonic Kharma.
Han ville att jag skulle lyssna på deras platta och han berättade lite om hur det kan vara att vara med i ett rockband, men Tellegård berättar det bäst själv så här kommer mejlet (som Tellegård har godkänt att det publiceras):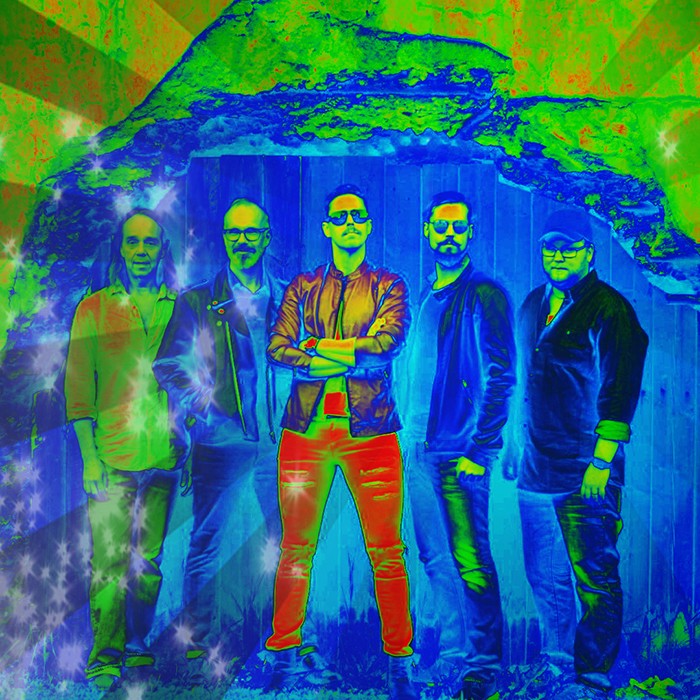 Hej!
Jag tror att du får en miljon olika förfrågningar från band som vill att du ska skriva en recension av deras plattor. Grattis. Här kommer en till.
Det är sjukt svårt att nå ut. Jag vet inget om dig, men du kanske har full koll på läget. Att synas, bli hörd och att få komma ut är nästa stora – och verkar det som svåraste – steg att ta. Men nog med gnäll!
Jag spelar i ett band som heter Sonic Kharma. Vi håller till i Umeå, där vi bildades, men tiden har gått och några av oss bor lite mer söderöver nu. Det är långa vintrar däruppe och det är inte heller helt lätt att få jobb, men vi kör på. Jag jobbar i Mälardalen, men åker hem till Umeå ungefär varannan långhelg och träffar min dotter, och om då basisten, som bor i Alingsås och jobbar i gruva i Kemi, Finland, kan ansluta så repar vi. Fast det är oftare som vi repar utan basist, men det fungerar också. Vi tar någon repdag innan spelningar med full sättning och det räcker ganska långt.
Vi spelade in ett album och det släpptes hösten 2017. Gamla nyheter alltså. Fast vi gillar det fortfarande även om jag kan tycka att produktionen är lite för hårdrockig, det vill säga lite för överproducerad. Live låter vi rockigare och jag kommer att jobba för att vi tar in en annan "röst", det vill säga mixare eller producent, för nästa inspelning. Personligen skulle jag gärna se Sators basist, Heikki Kiviaho, men det är ju en dröm. Vi får se.
Nästa steg är att bli lyssnade på och komma ut och lira. Utmaningen är att vi inte är så kända. Är man inte känd drar man ingen publik, drar man ingen publik säljer scenägaren inga öl och säljer de ingen öl tjänar de inga pengar. Då är det enklare att köra ett coverband, säger sångaren som bor i Sorsele och sjunger i ett coverband där. De har gott om gig. Vi spelar inte en enda cover. Det är kanske dumt, men vi vill göra eget. Jaja, man kanske får skylla sig själv.
Lyssna gärna på albumet och skriv om du vill. Man kan inte bli gillade av alla, i bästa fall av någon. Vi har i alla fall fått några av låtarna spelade på Kerrang Radio. I vår lilla värld är det ganska stort.
Feel free att lyssna. Sedan gör du som du vill. Det vore en ära att få bli omnämnd på din blogg.
Ha det kalas!
Hälsningar
Pryll Tellegård
Sonic Kharma
Lite mer om Sonic Kharma:
De bildades i Umeå 2013 och även om några medlemmar nu lever lite utströdda över landet, räknas Umeå fortsatt som hemmaplan. Blandade åldrar och musiksmaker bidrar till att musiken inte helt enkelt låter sig låsas i en genre men kärleken till klassisk rock, grunge och pop lyser igenom. Hedemora Out and Loud beskrev nyss musiken som "Tung powerpop med AC/DC-vibbar", en beskrivning som bandet uppskattar. Debutalbumet Too much is just enough släpptes i september 2017 och sedan dess har främst låtarna Keep calm and carry on och New day fått en hel del spelningar på engelsk radio, bland annat på Johnny Dooms show på Kerrang Radio.
Sonic Kharma
Henrik Brännlund (sång)
Michael Blomqvist (gitarr)
Jonas Edvardsson (gitarr)
Kevin Valberg (bas)
Pryll Tellegård (trummor)
Här finns Sonic Kharma på Facebook.
Här finns Sonic Kharma på Spotify: