Ibland kan poppunk vara småtråkigt att lyssna på.
Ibland kan det vara alldeles fantastiskt.
När det gäller The Dangerous Summer så blir utan tvekan det sistnämnda.
5/5
Artist:
THE DANGEROUS SUMMER
Album:
MOTHER NATURE
År:
2019
Genre:
PUNK
Skivbolag:
HOPELESS RECORDS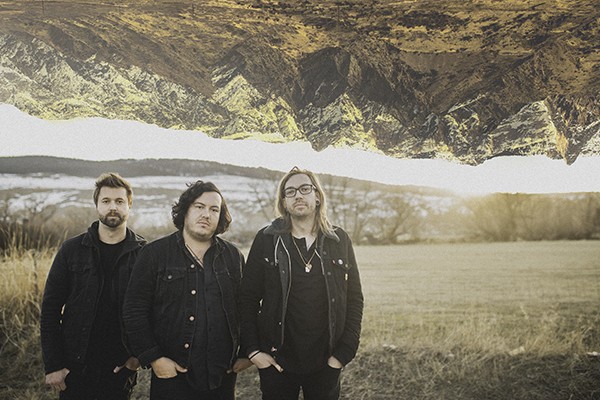 The Dangerous Summer bildades sommaren 2006. 2014 såg det dock att vara slut för bandet som lades på is, men 2017 var de tillbaka. Deras diskografi ser ut så här:
Reach for the sun (2009)
War paint (2011)
Golden record (2013)
The Dangerous Summer (2018)
Mother nature (2019)
Mother nature blir The Dangerous Summers andra platta sedan återstarten och det är en grym platta som faller in i poppunk-facket. Det är lite Angels & Airwaves, Blink-182 och Taking Back Sunday över det hela.
Prologue
Blind ambition
Bring me back to life
Way down
Virginia
Starting over/Slow down
Where were you when the sky opened up
Is it real
Violent red
Mother nature
Better light
Consequence of living
Det är en grym samling låtar som The Dangerous Summer har gjort. Det är till och med överraskande bra för en så här bra platta har de inte gjort tidigare.
Det är så mycket mer än bara ett av alla poppunkband där ute. De ger oss lite mer. De ger oss poppunk, emo och alternativ rock och när man har låtit plattan snurra på ett tag och man är framme vid spår nummer åtta Is it real så är det rena uppvaknandet. Det är en ganska soft låt som låter mer alternativ rock är poppunk – och låten tickar i gång som den värsta synthlåten … Det låter alldeles makalöst bra! Is it real är en kandidat till årets bästa låt!
I'll die with the rest, we don't need a reason to exist
All covered in dirt, but we gotta keep moving
I still mean what I said, even if the numbers don't make sense
Fuck, integrity's dead, no sign of improving
No
Den där synthen finns med i flera låtar det är lite därför man fastnar för The Dangerous Summer. Ta bara en låt som Bring me back to life som påminner väldigt mycket om det som Angels & Airwaves bjöd på när de dök upp för 15 år sedan.
The Dangerous Summer fastnar dock inte i samma spår. De bjuder på en del variation också. Ta bara Way down där sångaren AJ Perdomo tar i så att högtalarmembranen nästan spricker.
Det är dock när det är lite lugnare som The Dangerous Summer låter som bäst och det finns gott om sådana låtar. Lyssna bara på Starting over/Slow down … sjukt! Det här är sjukt bra!
Fast man skojar liksom inte bort en lite snabbare låt som Where were you when the sky opened up. Det är en låt som skickar ut en del U2-vibbar. Det låter otäckt bra!
Och det fina är att plattan bara växer. Vid första lyssningen var man inte tokimponerad. När man har kört den ett par gånger så tillhör Mother nature årets bästa album.
Topp tre? Nej. Det går inte.
The Dangerous Summer
AJ Perdomo (sång, bas)
Matt Kennedy (gitarr)
Ben Cato (trummor)