Sundays är ett nytt band från den danska underground-scenen.
Nu har de nåt en viktig milstolpe.

Nu släpper de sitt debutalbum Wiaca.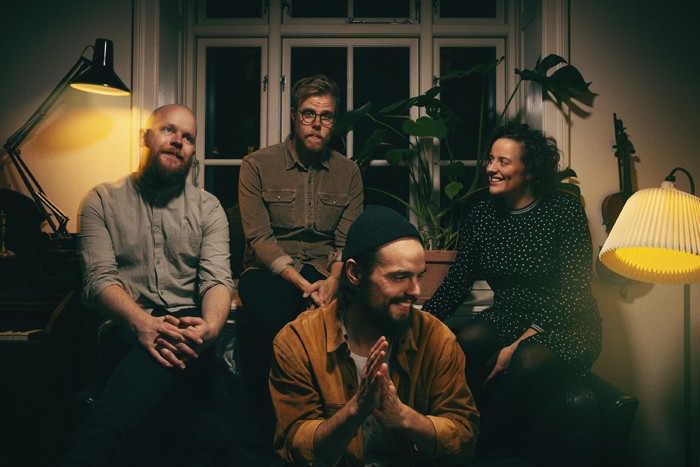 Sundays resa började för ungefär 15 månader sedan. Det var då de släppte sin första singel, Passenger choir, från albumet.
Innan de blev klara med debutplattan har de även hunnit vara ute på världens minsta världsturné som tog dem till från Danmark till Norge och Kanada.
Så här säger låtskrivaren Magnus Jacobsen i ett pressutskick:
We were still a quite "young" band on the verge of grasping and capturing a new sound, when we released our first EP in 2017. We simply decided to release the songs as we discovered various stages, along our way towards the album.
Efter en lyssning av Wiaca vågar man tro att Sundays kommer att spela i betydligt fler länder framöver.
Shade of the pines
Passengers choir
Turn
Avalanche
Afternoon wakes
Fireman
Rush
Whenever there's time
Romans
Don't call me Jesus
Känner du igen rösten? Det är Magnus Jacobsen, som även spelar gitarr, som även finns med i rockbandet Dance With Dirt. När han tar plats i Sundays handlar det dock om något helt annat.
Här blir det en soft platta där Sundays blandar folk/neo-folk och pop lite försiktigt. Ska man jämföra med något annat … Passenger kanske? Även om rösterna skiljer sig åt så är det åt det hållet.
Sundays behåller sina Skandinaviska rötter, men låter även folkrock från USA och England ta plats. Då blir det en känslosam och välgjord platta där texterna är en viktig del. Det är inget som man drar i gång tio minuter innan man ska ta sig en öl på Trinity i Dublin kanske, men släck ned och dra på dig hörlurarna och dröm dig bort med Sundays så har du något alldeles extra här.
Ska man nämna några låtar så är Turn och Avalanche två favoriter. Turn går i något mellantempo och den låter lite annorlunda mot resten av låtarna på albumet. Det är mer pop. Avalache är i stället mer folkrock och påminner en hel del om Mumford & Sons.
Topp tre? Turn, Avalanche och Fireman.
Plattan släpptes den 25 januari.