Under 2019 firar Side Effects tio år.
Det är väl klart att en sådan grej ska firas.
Side Effects gör det med en ny platta och en Europaturné.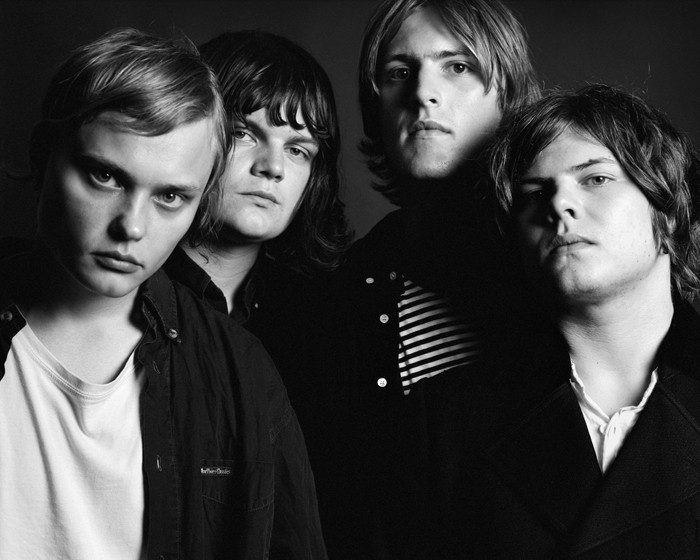 Side Effects har tidigare kompat artister som Hurula, Les Big Byrd och Sibille Attar, men bandmedlemmarna har även varit en del av bandet Ebbot & The Indigo Children.
De blev också grammisnominerade för debutalbumet A walk in the space between us som släpptes 2013.
Men det var då.
Nu är Side Effects tillbaka med den nya plattan Some other day.
Seasick
Slip away
I'm falling
Wanna lose you
B.H.N.
Shadow
Suffer & smile
If it destroyed you
Hide away
Let me breathe
Some other day
Side Effects ger oss någon powerpop/indierock/indiepop. Det är mycket gitarrer och poprefränger. Det är lättlyssnat, men samtidigt är det lite småstökigt med ett ganska tungt trumlirande och sköna keyboardslingor. Side Effects lyckats trycka in det mesta i sina låtar.
Man får allt det där redan i den första låten, Seasick – och det är en bra start. När sedan Slip away tar vid så trillar i alla fall en annan ned från soffan … Det är en urstark låt där de skiftar lite i tempo. Vi får lite av allt för att låten sedan skalas av innan den kickar i gång igen. Det är mer eller mindre mästerligt gjort.
I'm falling har vi fått som singel tidigare. Även det är en indiepärla med en poprefräng. Det där är plattans tre första spår och det är hyfsat likartade låtar, men Side Effects vill inte göra det likadant hela vägen. Wanna lose you låter annorlunda. Det är lite mörkare, men poprefrängen finns där fortfarande – och det låter kalasbra.
B.H.N. är även det något annat. Det är en lugn melankolisk låt. Shadows är en annan vass låt och med den är de tillbaka i samma spår som de var i början av plattan – och det är då som det här gänget låter bäst även om det givetvis är bra att variationen finns där.
If it destroyed you är ytterligare en höjdare på en mycket stark platta där det inte finns ett svagt spår.
Topp tre? Slip away, Seasick och I'm falling.
Efter albumsläppet drar Side Effects ut på en Europaturné där de är support till Friska Viljor:
14 januari: Hamburg, Uebel & Gefährlich
15 januari: Berlin, Astra Kulturhaus
16 januari: Münster, Sputnikhalle
17 januari: Köln, Gloria
18 januari: Wiesbaden, Kulturzentrum Schlachthof Wiesbaden e.V.
19 januari: Linz, Posthof, Zeitkultur am Hafen
20 januari: Wien, FLEX
21 januari: Salzburg, Rockhouse Salzburg
22 januari: Dornbirn, Conrad Sohm
23 januari: Bern, Bierhübeli Bern
24 januari: Winterthur, Salzhaus Winterthur
25 januari: München, Neue Theaterfabrik
26 januari: Dresden, Beatpol-Dresden e.V.
27 januari: Rostock, MAU Club/Zabrik Ev
Plattan släpps i dag den 11 januari 2019.
Side Effects
Billy Cervin (gitarr, sång)
Elias Jungqvist (keyboards, sång)
Hugo Mårtensson (trummor, sång)
Joacim Nilsson (bas, sång)