Det är tungt.
Det är energiskt.
Ändå är det melodiöst.
Det är Days Of Jupiter som är tillbaka med sin fjärde studioplatta: Panoptical.
Det svenska metal/hårdrocksbandet Days Of Jupiter bildades 2010. Det blev några förändringar i bandets line-up innan de skickade ut sitt debutalbum två år senare.
Nu är de är framme vid sin fjärde studioplatta.
Secrets brought to life (2012)
Only ashes remain (2015)
New awakening (2017)
Panoptical (2018)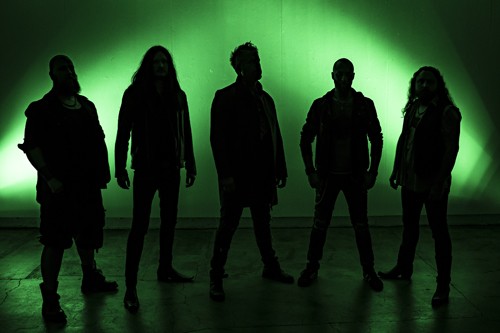 När de släppte New awakening förra året var det lite som en käftsmäll. Den plattan innehåller låtar som är riktigt feta och så långt så var det deras bästa album.
Året efter är alltså Days Of Jupiter redo att skicka ut mer musik – och vet ni vad? Det låter precis lika bra denna gång!
Swallow
We all die young
I am fuel
Why
Panoptical
Black hole
Sons of war
The end will begin again
Edge of everything
Shallow side
Nine tons of lies
Thieves and legend
På något sätt lyckas Days Of Jupiter blanda modern amerikansk metal med klassisk europeisk hårdrock. Bland annat kan man får en del vibbar från Disturbed här – fast om man ska välja mellan dem så vinner Days Of Jupiter alla dagar i veckan. Man kan också få en del Five Finger Death Punch-vibbar i detta.
Då blir det en platta som känns väldigt fräsch och det som står i pressutskicket stämmer väldigt bra:
Blytunga gitarrer, åskande trummor och en röst av världsklass. Days Of Jupiter levererar ett otroligt mångsidigt album.
För en som inte riktigt gillar riktigt tung heavy metal så fungerar det här utmärkt. Det är tungt, men när man tror att det ska bli ännu tyngre vrider Days Of Jupiter till det och bjuder på en skön melodiös och catchig refräng. Det är nästan så att man hoppar till i soffan och låter smilgroparna växa.
Det spelar faktiskt inte någon roll vilken låt du väljer förutom den nästan akustiska balladen Black hole som inte låter som något annat på albumet.
Annars är det kalasbra tunga och melodiösa låtar vägen – även om titelspåret Panoptical, We all die young och The end will begin again kanske har blivit några favoriter.
Days Of Jupiter
Jan Hilli (sång)
Johnny Grenwald (gitarr)
Magnus Larsson (trummor)
Janne Karlsson (bas)
Marcus Lindman (gitarr)