Här kommer ett av de absolut häftigaste hårdrocksbanden som vi har i Sverige.
Det heter Chuck Norris Experiment och släpper albumet This will leave a mark som fullkomligt rockar röven av oss!
5/5
Artist:
CHUCK NORRIS EXPERIMENT
Albumtitel:
THIS WILL LEAVE A MARK
År:
2021
Genre:
HÅRDROCK
Skivbolag:
TRANSUBSTANS RECORDS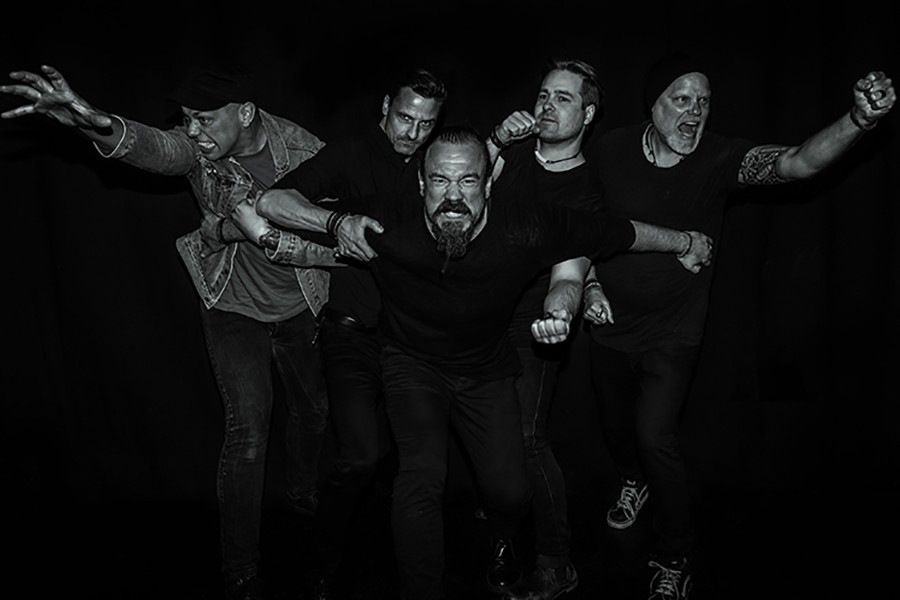 Göteborgsbandet Chuck Norris Experiment har nu varit i gång under 18 år och då passar de på att jubilera med sin tionde platta, This will leave a mark.
Chuck Norris Experiment (2005)
And the rest will follow (2007)
The return of rock 'n' roll (2008)
Chuckies (Acoustic album) (2009)
Dead central (2010)
Right between the eyes (2014)
Chück me (2017)
Shortcuts (2019)
Acoustic stuff (2020)
This will leave a mark (2021)
När Chuck Norris Experiment nu ger oss tolv låtar på This will leave a mark har de dessutom med några gästartister. Det är Sator-duon Hans Gäfvert och Chips Kiesbye samt Jeff Dahl.
Dirtshot
Landslide
Kill the night
In for the kill
Turning me inside out
Benefit of the doubt
Hand grenade
This will leave a mark
Spin it round
Devils lake
Bad blood
New day rising
Det är hårdrock, actionrock med retrokänsla och ett sjuhelsikes drag – och det är omöjligt att spela detta på en vettig volym!
När Chuck Norris Experiment maxar allting så gör jag samma sak med stärkaren och låter förstaspåret Dirtshot kicka i gång. Det är ett jävla drag. Det är fet, skitig och opolerad rock 'n' roll …
Man älskar liksom allt med detta. Gitarrerna, basen, trummorna och sången – och när allting byggs upp på ett sätt som AC/DC hade varit nöjda med så kan ni räkna att det är en låt av allra högsta klass! Vilken låt det är och vilken perfekt start på den nya plattan.
Landslide tar vid och Chuck Norris Experiment bara öser på och när den låter är slut kickar Kill the night in – och man sitter nästan och tappar hakan.
Det låter så brutalt bra! Den här actionrocken/hårdrocken tillhör det absolut bästa som vi har i landet just nu.
Det är ett sådant drag att man tycker att det är skönt att få hämta andan under inledningen av In for the kill. Låt er dock inte luras. Chuck Norris Experiment har inga planer på att spara på någonting och gitarrsoundet i den låten är grymt skönt.
Alltså, de radar upp kanonlåtar och det är så nackhåret reser sig och när Hand grenade – där Jeff Dahl (Angry Samoans, Poison Idea) finns med på sång och Hans Gäfvert (Sator) på percussion – kickar i gång så lyfter det lite extra. Det är klassisk och småskitig hårdrock som dessutom har ett jävla gung i sig. Det ligger inte så himla långt ifrån Supersuckers plus att man får en del The Hellacopters-vibbar.
Sedan har vi titelspåret. Trummorna kickar i gång och sedan drar gitarren i gång och jag är totalt såld. Fan! Vilken, platta! Det är som albumtiteln säger. Det här är en platta som kommer att lämna ett märke efter sig.
Fast Chuck Norris Experiment är inte på långa vägar klara. Det blir en stark avslutning på albumet där Spin it round sticker ut. Den är grymt catchig samtidigt som det är härligt skitig rock 'n' roll.
Allting rundas sedan av – och man blir inte så lite överraskad av New day rising. Från att ha öst på med allt och maxat så mycket som går så väljer Chuck Norris Experiment att dra ned på tempot och det blir en avskalad ballad.
Chuck Norris Experiment
Chuck Ransom (sång)
Chuck The Ripper (gitarr)
Chuck Rooster (gitarr)
Chuck Dakota (bas)
Chuck Buzz (trummor)