Tylor & The Train Robbers är tillbaka med en ny platta.
Då blir det rootscountry och modern americana – och det låter himla bra.
4/5
Artist:
TYLER & THE TRAIN ROBBERS
Albumtitel:
NON-TYPICAL FIND
År:
2020
Genre:
AMERICANA; COUNTRY
Skivbolag:
TYLER & THE TRAIN ROBBERS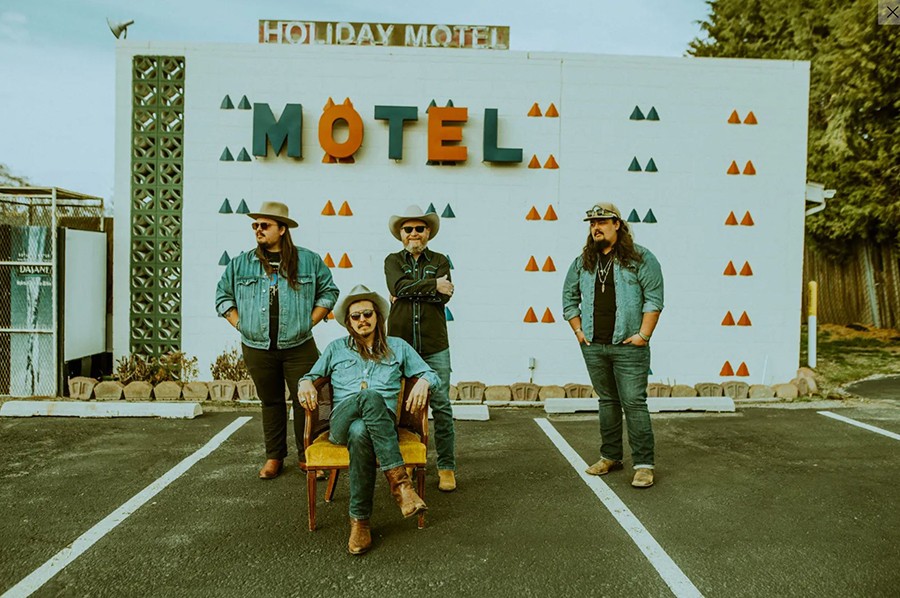 Tylor & The Train Robbers är rena familjeangelägenheten. Bandet, som kommer från Boise, Idaho, består av Tylor Ketchum, hans bröder Jason Bushamn och Tommy Bushman samt hans svärfar Johnny "Shoes" Pisano.
Tylor & The Train Robbers är nu framme vid sin tredje fullängdare som de släpper på egen hand: Non-typical find.
Equation of life
This town
Worth the while
Jenny Lynn
Non-typical find
Lemonade
Something better
Staring down the north
These eyes
Back the other way
Silver line
Tylor & The Train Robbers har satt ihop en riktigt fin platta. Det är country och modern americana. Det är dock texterna som hela tiden driver låtarna framåt.
Man vill liksom verkligen höra Tylor Ketchum berättelser från början till slut. Att de sedan är fint förpackade i ett americanaformat gör ju inte saken sämre.
There's something about this town
I'll do my best to be elsewhere bound
But like a boomerang I keep coming back around
For the road don't know my name
It's pulling reins on my plans for big change
So adios for now adios just know there's something about this town

Tylor & The Train Robbers
Det fina med denna platta – förutom texterna – är bredden som Tylor & The Train Robbers visar upp. De gör inte elva likadana americanalåtar utan de varierar sig soundet. En del blir mer rak americana, andra blir mer rock 'n' roll, någon blir mer bluegrass och här finns även någon mer klassisk countrylåt.
Denna gång valde dessutom Tylor & The Train Robbers att ta in lite musiker utifrån. De ville bredda sitt sound och det har de onekligen gjort med hjälp av Cody Braun (som också har producerat plattan), Brian Davies, Bernie Reilly och Jennifer Pisano Ketchum.
Topp tre? This town, Staring down the north och Lemonade … och Worth the while och Equation of life.