Lucer släppte en jättefint album i Ghost town 2019.
Nu är det danska rockbandet tillbaka med en ny platta – och då låter det inte riktigt som tidigare.
4/5
Artist:
LUCER
Albumtitel:
L.A. COLLECTION
År:
2021
Genre:
HÅRDROCK
Bolag:
MIGHTY MUSIC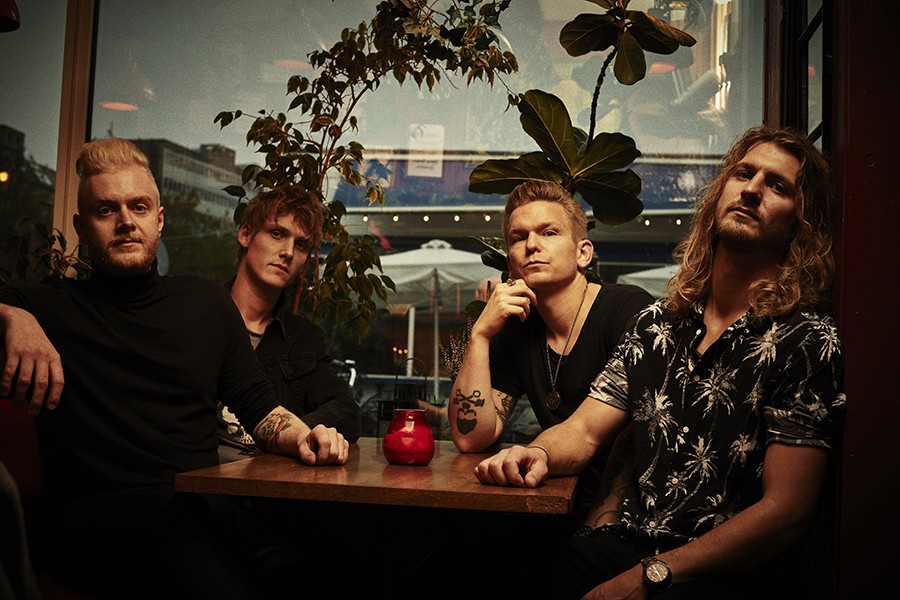 Det Köpenhamnsbaserade rockbandets tidigare plattor – Bring me good news (2015) och Ghost town (2019) – är bra, inte minst så är Ghost town en höjdare.
På de där plattorna får vi rock, indierock och alternativ rock. På L.A. Collection är det faktiskt knappt så att man känner igen Lucer …
Make my getaway
Living on the line
Roll the dice
Vintage rock n roll
Dead mans walk
Dirty job
Straight to the bone
Stabbed in the kneecap
Out of touch
Om man fick vibbar från Oasis på Ghost town så är det något helt annan nu. Nu får man snarare vibbar från AC/DC, Rose Tattoo, Airbourne och D-A-D och då förstår ni att soundet helt annorlunda mot vad man hade väntat sig.
Det betyder att det på L.A. Collection handlar om old school-rock/hårdrock och när man har dubbelkollat – för det måste man liksom göra – om detta verkligen är Lucer så sitter man mest och småler.
Vilken skillnad!
De har liksom inte bara tagit ett eller två kliv mot klassisk hårdrock utan de har tagit sjumilakliv! De gör det dessutom lite bluesigt så detta är lika bra som överraskande.
Fast det är inte överraskande för bandmedlemmarna i Lucer. Det var ju den här musik som hade betydelse när de startade bandet.
Topp tre? Make my getaway, Dead mans walk och Vintage rock'n'roll.
Lucer
Lasse Bøgemark (sång, bas)
Anders Bøgemark (gitarr)
Kristoffer Kristensen (gitarr)
Jonathan Nørgaard (trummor)