Blackberry Smoke håller på att fira sitt 20-årsjubileum.
De gör det med en ny platta där de hyllar sitt hem.
Vi får albumet You hear Georgia.
4/5
Artist:
BLACKBERRY SMOKE
Albumtitel:
YOU HEAR GEORGIA
Genre:
ROCK, SOUTHERN ROCK
Skivbolag:
3 LEGGED RECORDS, THIRTY TIGERS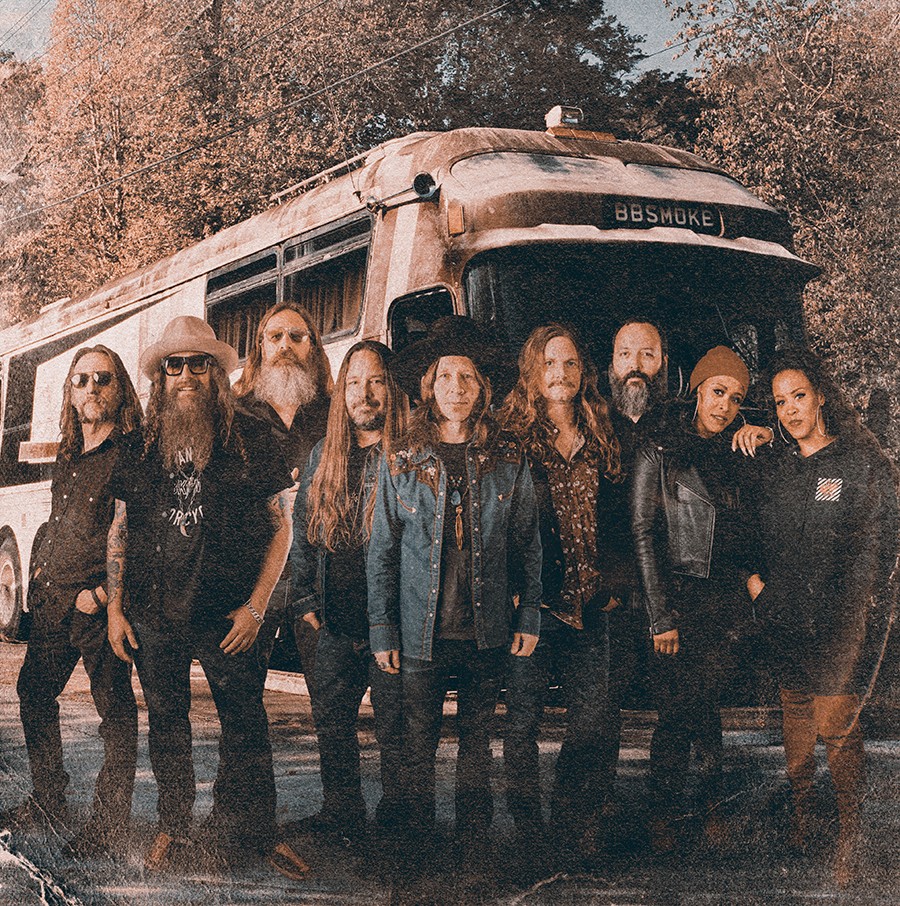 Blackberry Smoke bildades i Atlanta, Georgia, för 20 år sedan. Ett par år senare kom kom debutplattan Bad luck ain't no crime.
Bad luck ain't no crime (2003)
Little piece of Dixie (2009)
The whippoorwill (2012)
Holding all the roses (2015)
Like an arrow (2016)
Find a light (2018)
You hear Georgia (2021)
Oj, det är en fin diskografi som Blackberry Smoke har fått ihop genom åren och det är väl inte så konstigt att de räknas till tungviktarna inom southern rock.
De lär befästa den positionen med sin nya platta …
Live it down
You hear Georgia
Hey Delilah
Ain't the same
Lonesome for a livin'
All rise again
Old enough to know
Morningside
All over the road
Old scarecrow
Albumet är en fantastisk hyllning till Blackberry Smokes hemdelstat Georgia. De gör sin hyllning med sin southern rock som dessutom stundtals är insvept i americana och stundtals i country.
Albumet inleds med Live it down och det är klassisk southern rock med ett jäkla gung. Sedan kommer titelspåret där det blir mer rockig americana.
You see "Georgia" when you look down on me
From the top of that mountain where you'll always be
I wanna reach up sometime and shake your tree
But you'll fall soon enough, I guess I'll let it happen naturally

Blackberry Smoke
På plattan bjuder de på lite allt möjligt. Någon låt blir mer blues, någon annan känns mer funkig och en trejde är country. Det blir också en del samarbeten här. På conutrylåten Lonesome for a livin' finns Jamey Johnson med på sång och på All rise again är det Warren Haynes som finns med.
Det är himla kul att höra vad de hittar på och Blackberry Smoke andas kvalitet på något sätt. Gillar du southern rock så ska du absolut ge dessa herrar en chans.
Topp tre? Den härliga Ain't the same, den småtunga och bluesiga All rise again och den lekfulla Live it down … och bilåkarlåten All over the road som har ett jävla gung.