Det andra albumet är alltid det svåraste säger väl någon gammal myt?
När det gäller Happy. stämmer det i alla fall inte det minsta …
4/5
Artist:
HAPPY.
Albumtitel:
IMPOSTER SYNDROME
År:
2020
Genre:
EMO, ROCK
Skivbolag:
RUDE RECORDS

Det har gått två år sedan Happy. släppte debutalbumet Cult classic och det är helt klart ett bra album, men det det skulle visa sig att det där bara var början för ett spännande emo-band som bildades 2016 i amerikanska Columbia, South Carolina …
Sick is the new sane
A cure for wellness
Hooky
Liarliar
Dull boy
Background noise
After school special
April is for fools
June gloom
Black picket fence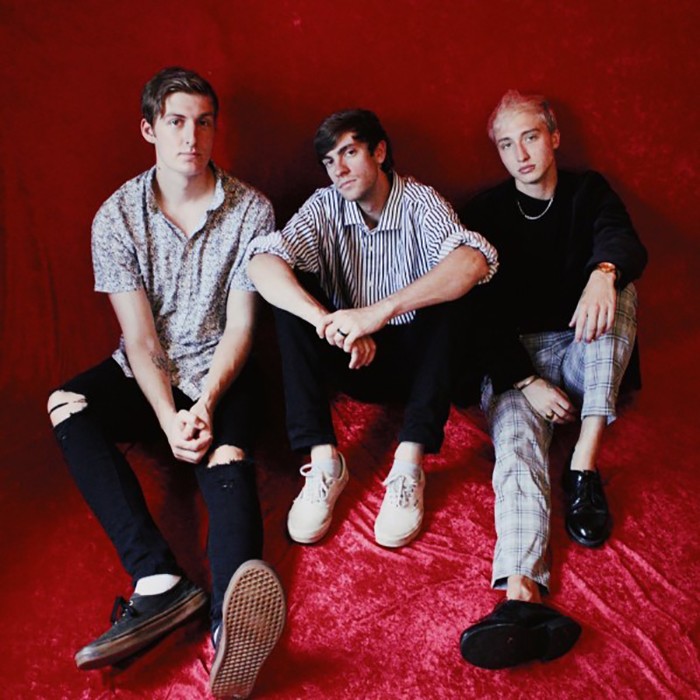 Plattan kittlar i gång med tå extremt sköna låtar: Sick is the new sane och A cure for wellness. Visst, det är kanske inte världens roligaste ämnen, men Happy. ger oss ett ruskigt skönt sound och som man sitter och gungar med i. De ger oss någon blandning av emo, poppunk och alternativ rock där det är lika snygga melodier som refränger.
From the lows of depression, anxiety, and addiction, to the highs of traveling, making friends and living the dream, this record is our everlasting chase for success.

Happy.
Efter den inledningen släpper inte Happy. greppet om lyssnaren. Gillar du de inledande spåren så gillar du hela plattan. Så enkelt är det.
Det blir dock fler låtar med jobbiga texter. En är Liarliar där Happy. brottas med depression. Sedan blir det några låtar som är mer poppunk innan Happy. vrider till det en aning och man får någon surfrock-känsla – och då blir givetvis allting lite gladare när June bloom snurrar på.
Happy.
Tate Logan (sång)
John Palmer (gitarr)
Sean Bowick (trummor)